Not every day does Ferrari come out with a new flagship V12 grand-touring sports car. Just hitting the market to replace the much-revered 599 GTB Fiarano, Ferrari's latest monster is known as the F12 Berlinetta, and it's everything your childhood thoughts of what the perfect sports car should be, and more so.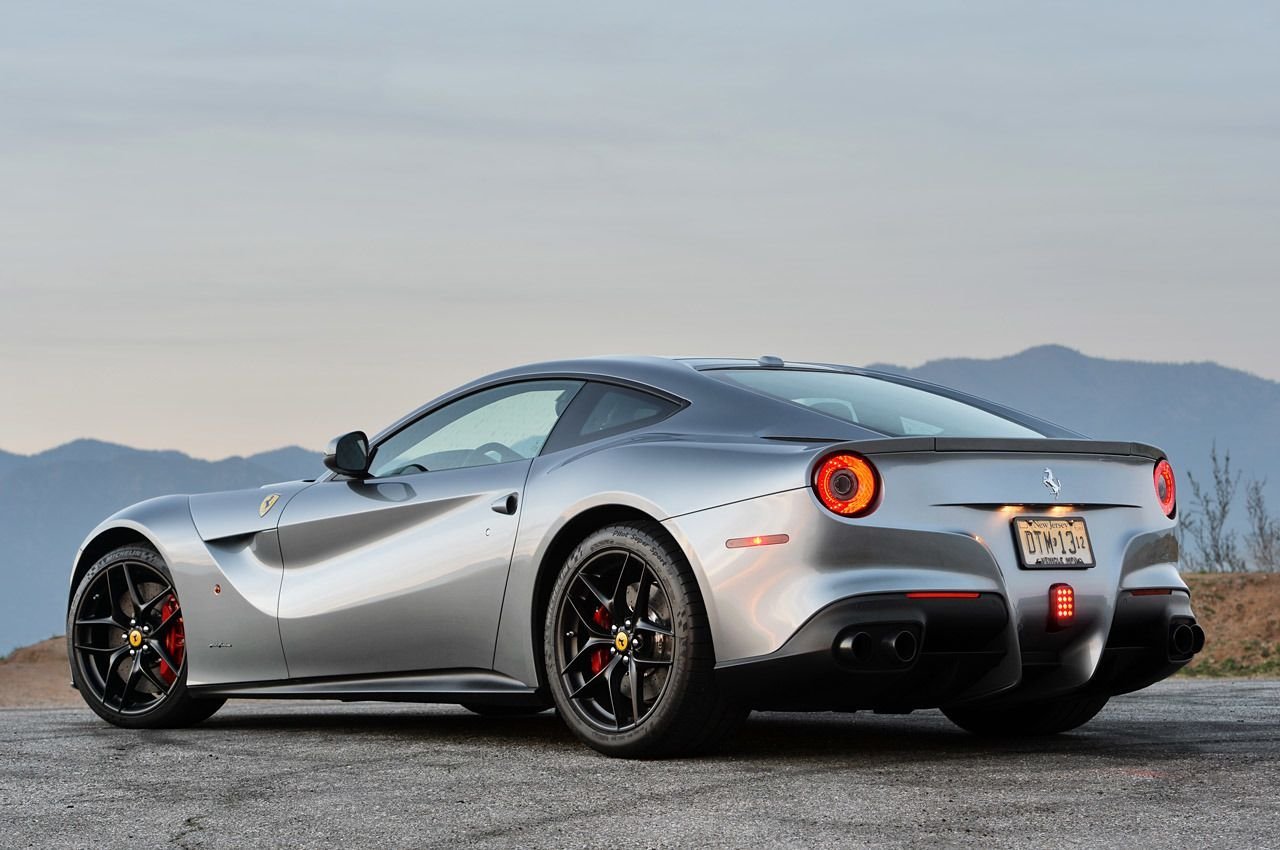 With its striking sharklike design, the ferocious 2-seater is as long as a large luxury sedan, though low-slung and purposeful. Perhaps the car's most distinctive design feature are a pair of reverse-tilted vents integrated into the shapely fenders that are as functional as they are beautiful to look at, channeling air around the bodywork to reduce drag.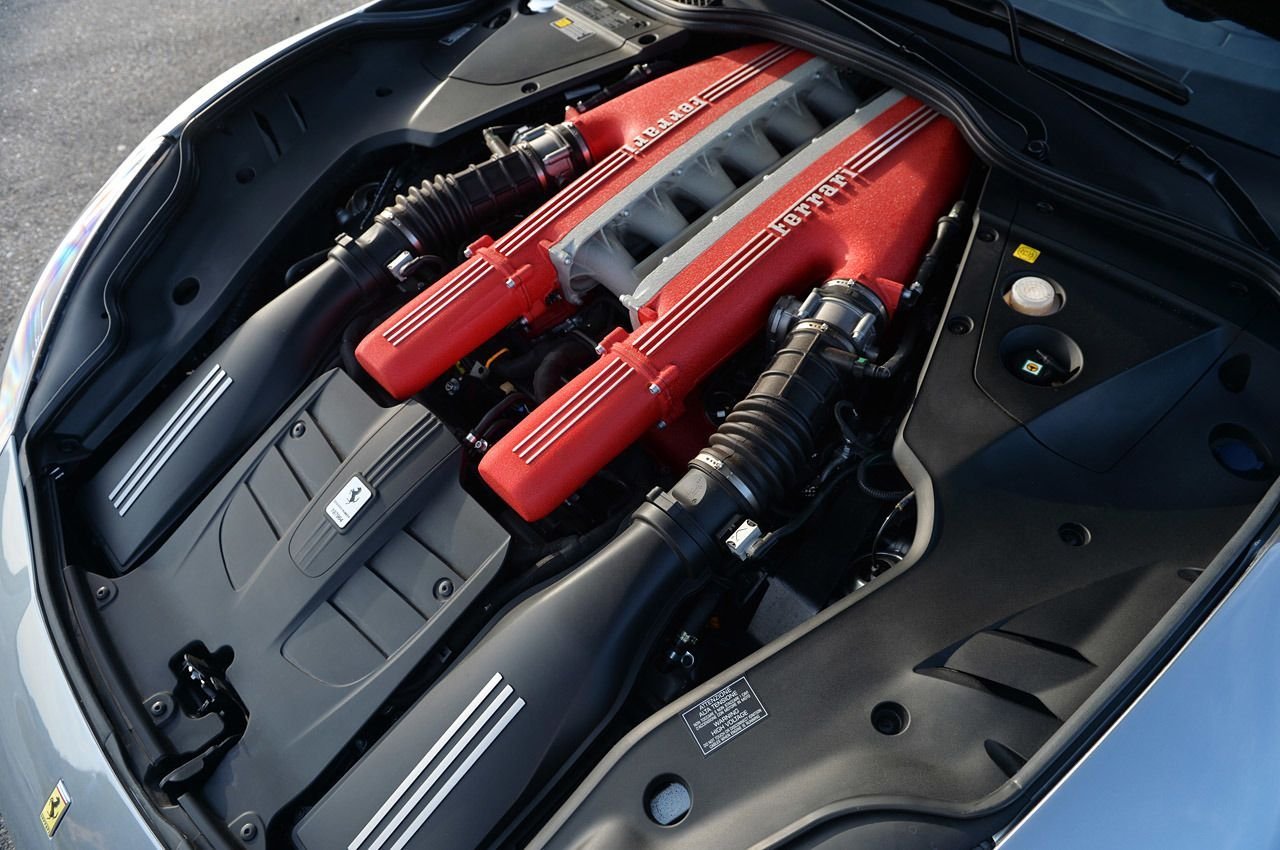 No fancy twin turbochargers or hybrid-supercar setups here. Ferrari's flagship sports cars mean big V12 power, and the Berlinetta is no exception, packing the largest engine Ferrari has ever offered on a car for public consumption. Its 65-degree, 48-valve, 6.3-liter V12 comes rated at 731 horsepower at 8,250 rpm and lb-ft. of torque at 6,000 rpm. It's the same engine found in the all-wheel-drive Ferrari FF, though the F12 gets massive unique intake manifolds, which bump power by an additional 80 horsepower compared without that model.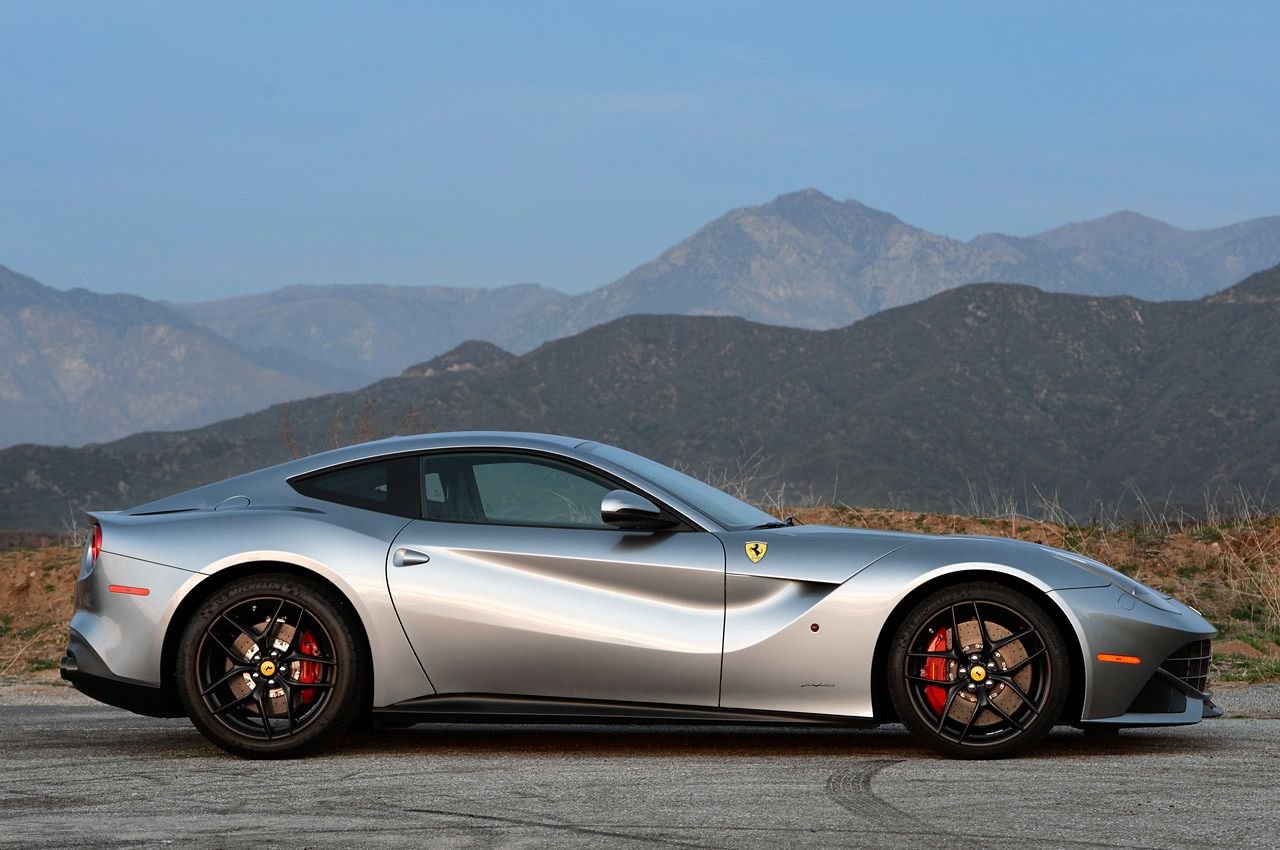 The gearbox is a 7-speed close-ratio, dual-clutch F1-style unit with the requisite paddle shifters on the flat-bottom steering wheel actually offering quicker neck-snapping shifts than any traditional manual transmission. Unlike the FF, the F12 Berlinetta is also rear-wheel-drive, as all traditional ridiculous sports cars should be.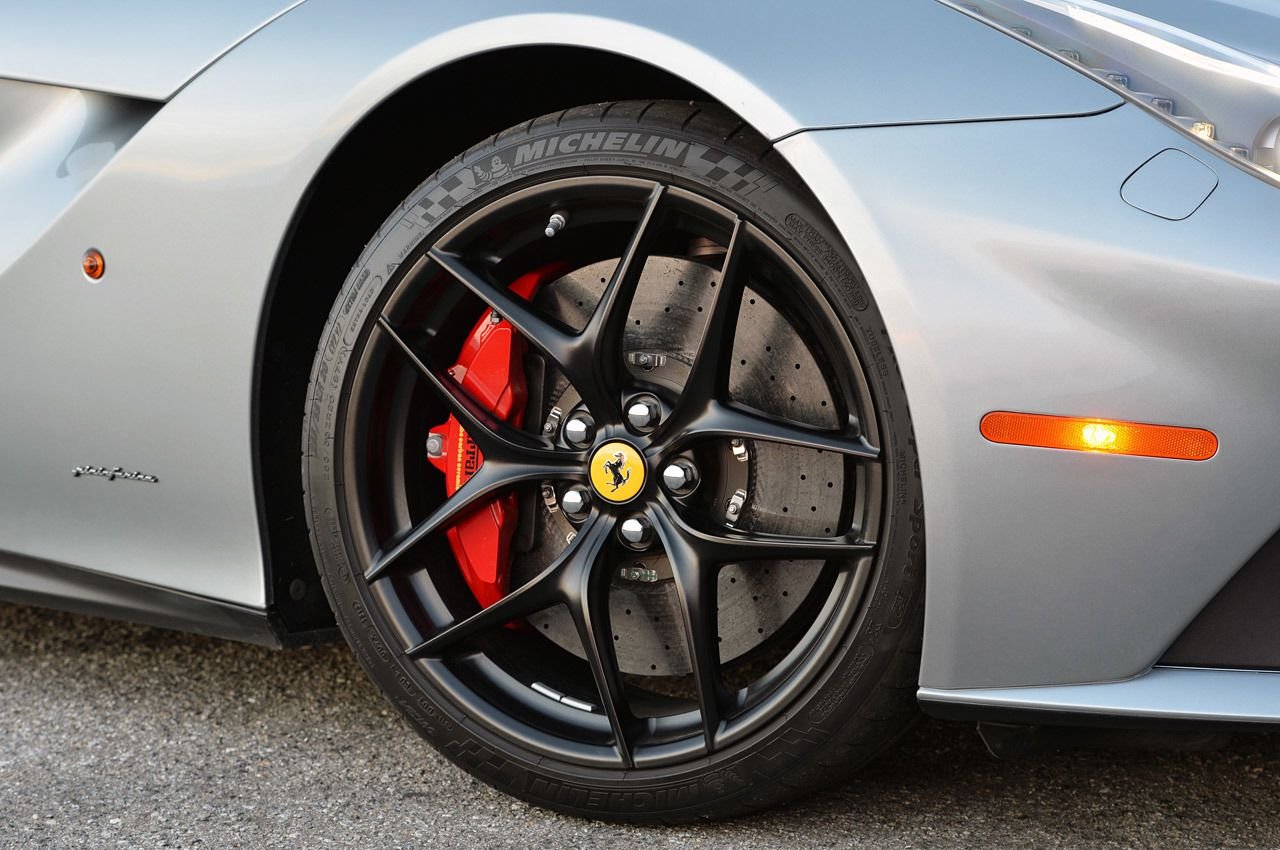 The car's suspension setup consists of double wishbones up front and a multi-link setup in the rear, plus BWI Group's Magneride active damping system, which controls suspension response by reading current road conditions to keep the F12 flat and purposed in its cornering. 20-inch alloy wheels come wrapped in Michelin Pilot Super Sport tires, sized 255/35ZR20 up front and 315/35ZR20 in the rear. As for braking, six-piston front and four-piston rear carbon ceramic Brembo disc brakes use solid aluminum block calipers to provide plenty of slow-down-and-stop.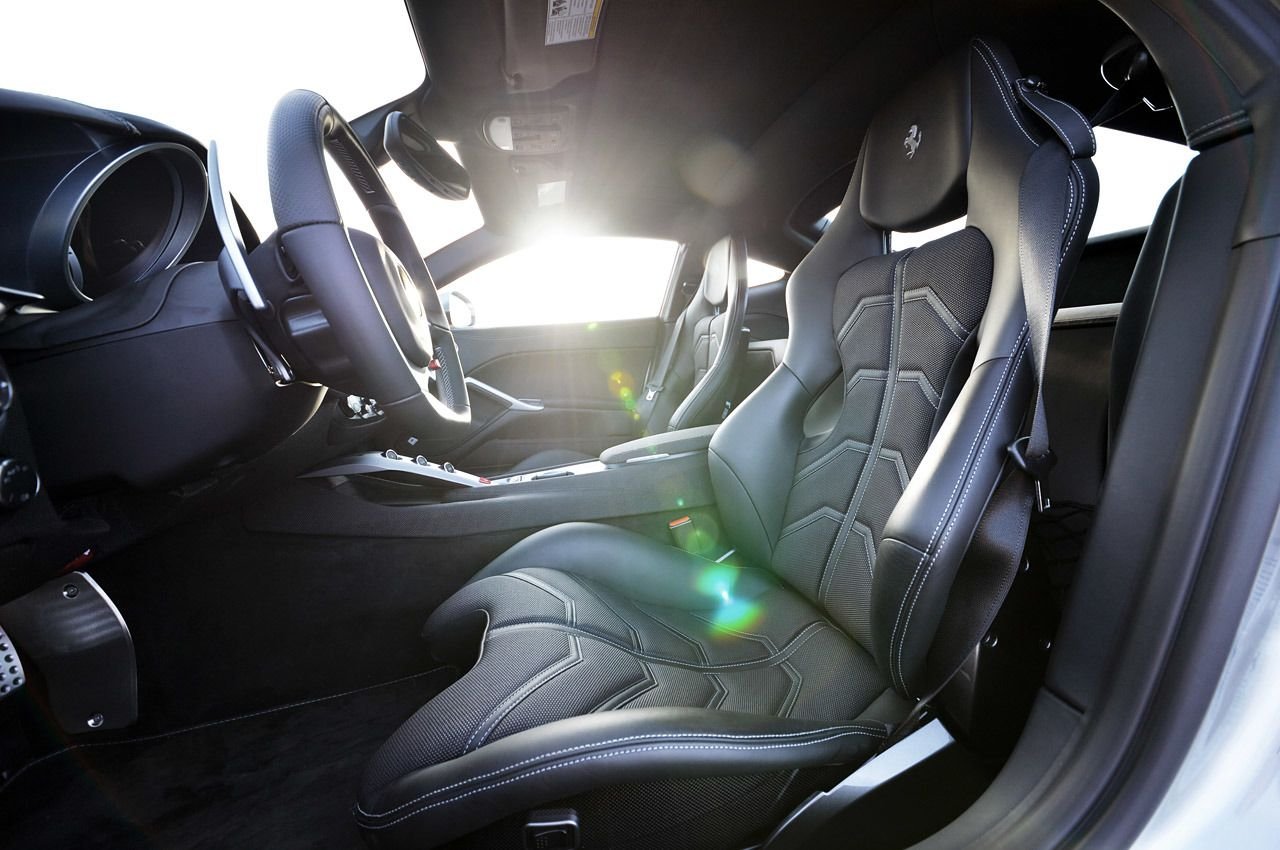 On the steering wheel, a Manettino stability control system is controlled by a button with different settings for sport, comfort, wet and ice-snow. The stability control system can also be defeated entirely, for those who want to do without all those electric nannies, however race-bred they may be.
With aluminum alloy used in all exterior body panels, the Ferrari uses light weight combined with its lofty power to the tune of breathtaking performance. The car weighs in at just 3,362 lbs., or about the amount of a Toyota Corolla, despite its massive proportions and giant powerplant. Zero to 60 mph comes in just 3.0 seconds or less, and the F12 is capable of top speeds in excess of 212 mph. Fuel efficiency is predictably dreadful at 12 mpg in the city and 18 mpg on the highway.
The 2014 Ferrari F12 Berlinetta is available now, priced from $318,888. That is, if you can convince Ferrari to sell you one of the precious few examples. The list is reportedly long.