Our Take: 2015 Volkswagen Golf TDI
If you can't decide between a hybrid, a small crossover or a sporty family car, the Volkswagen Golf TDI lets you have all of their primary attributes in one vehicle.
Pricing and Equipment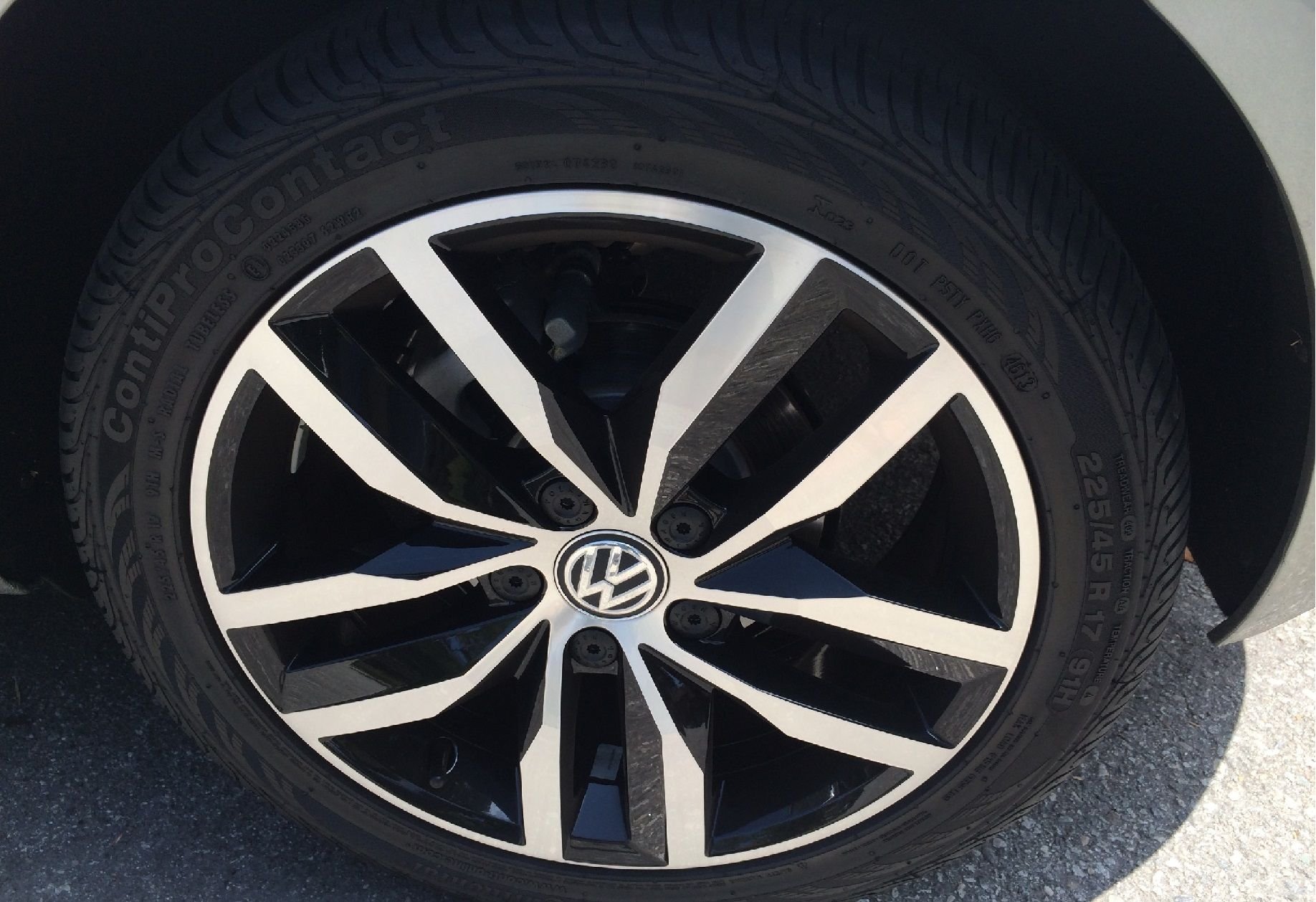 Zoom
With a base price of $25,495 (plus a $820 destination charge), our Volkswagen Golf TDI came in mid-range SE trim with Tungsten Silver paint and a six-speed manual transmission. Standard equipment included:
Seventeen-inch aluminum-alloy wheels
A large tilt-and-slide glass sunroof
Heated front seats
Automatic headlights and windshield wipers
A rearview camera
Our car was also equipped with optional Lighting ($995) and Driver Assistance ($695) packages that added features like xenon headlights and park distance control. A six-speed DSG automatic transmission costs an extra $1,100.
Performance Pros
The first thing you'll notice about a Golf TDI is what you don't notice—the noisy clatter you expect from a diesel engine. During our initial drive we actually checked the tailgate for the TDI badge to confirm this was, indeed, a diesel-powered model. Stand next to the TDI while it idles on a quiet evening and you'll hear more than you hear from a gas engine, but from a driver's perspective, noise simply isn't a factor.
The next thing you'll notice is abundant torque. The Golf TDI feels exceptionally quick in city traffic, with instant power from the lag-free turbocharged engine. Find an opening, aim for it, punch the gas pedal, and you're there, no problem.
And then there's the mileage, the glorious mileage. Without altering our rather aggressive driving styles, we couldn't force the average economy below 31 mpg in city driving. We then watched in wonder as it soared to a bona fide 50 mpg on Malibu's Pacific Coast Highway, even during a relatively crowded summer weekend. For long-distance drivers, the TDI might be more efficient than many hybrids.
Performance Cons
Steering is a bit light for serious driving.
Enthusiasts who opt for a manual transmission might have a hard time adapting to the Golf TDI's unusually low redline -- get used to shifting at 5,000 rpm.
A stopwatch will tell you that the TDI isn't as fast as its gas-powered siblings. We can say, though, that it doesn't feel slower.
Interior Pros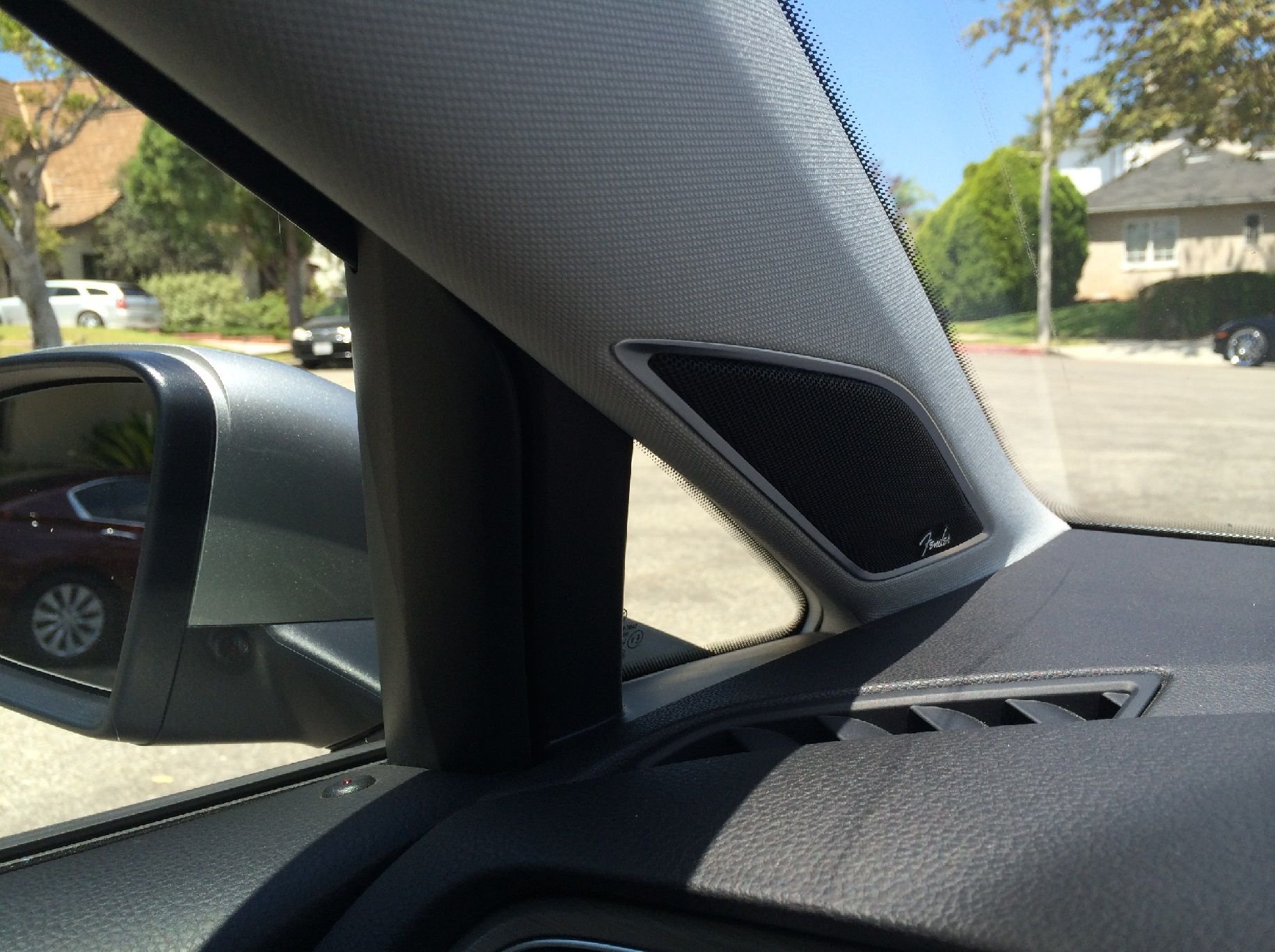 Zoom
The Golf's interior is thoughtfully designed and finished with high-quality materials. A few features stand out:
We loved the small windows located in the A-pillar, ahead of the rearview mirrors and behind the windshield. They added an appreciated degree of outward visibility.
The well-packaged interior provides plenty of space for four people and a fair amount of cargo.
Interior Cons
Even with a large sunroof, the all-black interior of our test car—though elegant—could feel claustrophobic.
The Most Pleasant Suprise
In an age when other manufacturers have been forced to restate overly optimistic mpg estimates, it's refreshing to see the Golf TDI exceed its EPA ratings.
The Least Pleasant Surprise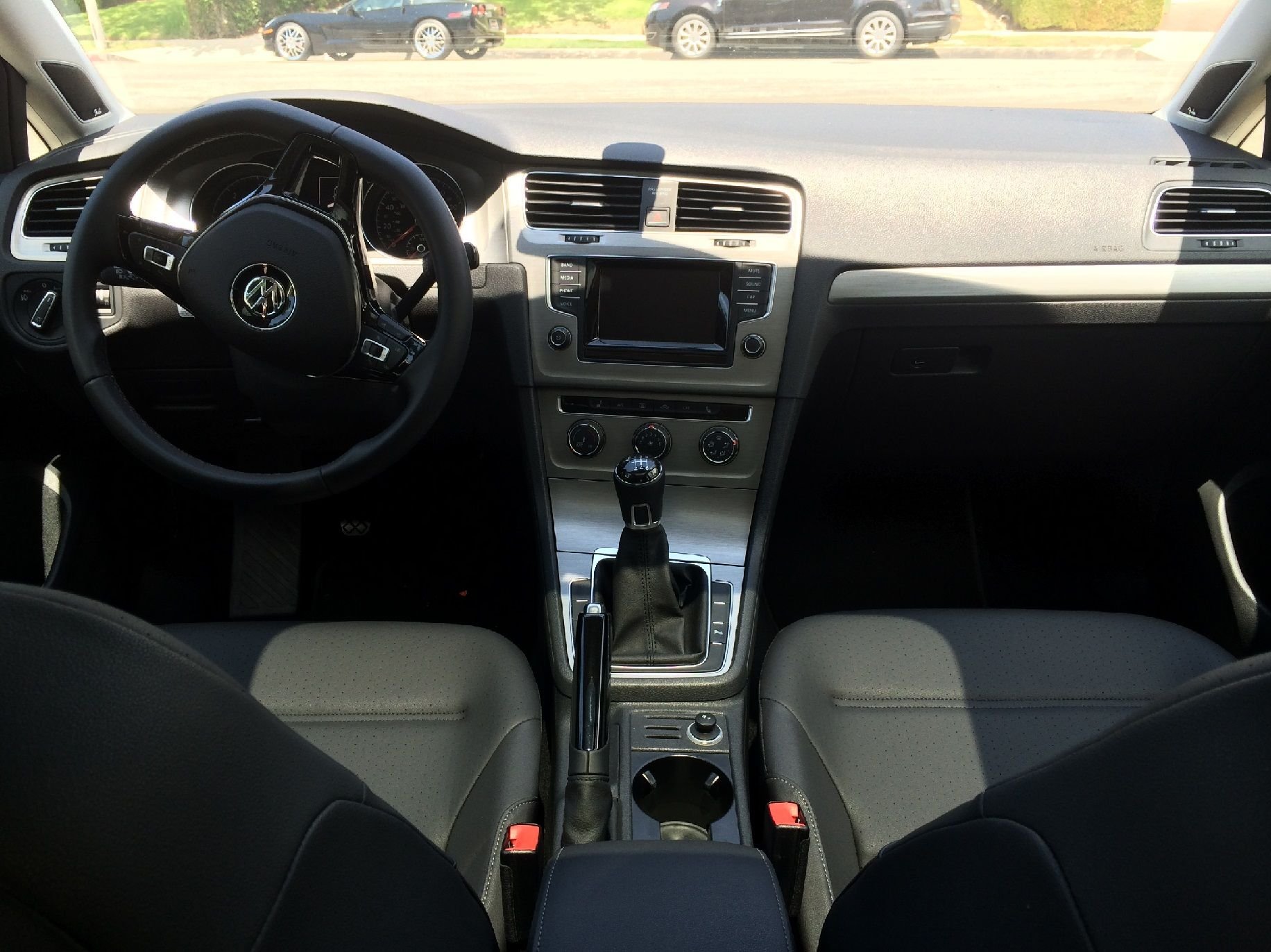 Zoom
You'll learn very quickly how many gas stations don't have diesel pumps. During our journey up the Malibu coast, we let the fuel tank get perilously close to empty, knowing a station at Point Dume carried diesel. The only problem: that station was unexpectedly closed for repair. We spent the next several miles in tense silence, hoping the station at Broad Beach would have diesel. Fortunately, it did, though the banner announcing "We Have Diesel" indicated this was a recent addition.
The Bottom Line
We're confirmed fans of the Golf TDI. If your budget allows, though, we'd recommend stepping up to the $27,995 SEL model. The extra $2,500—which buys larger wheels, navigation, automatic climate control and more—is an exceptional value.
Choose your new Volkswagen Golf now >>
Buying With CarsDirect
We have partnered with trusted dealers in your area to give you a great price on the new Volkswagen Golf.
This is how it works:
We connect you to the Internet Department at a Trusted Dealership.
Use the CarsDirect Target Price as a tool in your negotiation.
The dealer will help you with financing or leasing, as well as trade-in options.
Insider Information
We have information you must know before you buy the Golf.
We want to send it to you, along with other pricing insights.
Your Email
Submit
We will not spam you, and will never sell your email. You may unsubscribe at any time.
Thank you. You are now subscribed to our Pricing Insider updates.