Model Preview
While some automakers are dropping out of the diesel race altogether, BMW is looking to expand its offerings with a new 540d in 2018. Many of the details are still scarce and we're relying heavily on educated speculation for at least the next few months.
One area that requires no speculation is design. We expect the 2018 540d to carry the all-new 5-Series design that debuted in 2017. This new look also comes with a longer and taller body, and more than an extra inch of rear-seat leg room.
Inside, the design is more of an evolution than a complete redo, as, other than its lower dash, the interior bears a striking resemblance to the previous 5-Series. There are a few touches that trickle down from the 7-Series, though, including its touchscreen, iDrive control, and voice control.
Powering the 540d will be a diesel engine, but its specifications remain uncertain at this point. Logic says the 2018 540d will inherit the 3.0-liter inline-six engine from the European-spec 530d. That said, given Bimmer's tradition of its model numbers aligning with engine output, we expect the 540d to have a bit more power than the 530d's 262 horsepower and 457 pound-feet of torque.
Fuel economy will, of course, be the main draw for the 540d. The 530d delivers 52.3 miles per gallon combined on the European cycle, which is far more liberal than EPA testing. In all likelihood, we'll see something in the range of 40 to 45 mpg highway.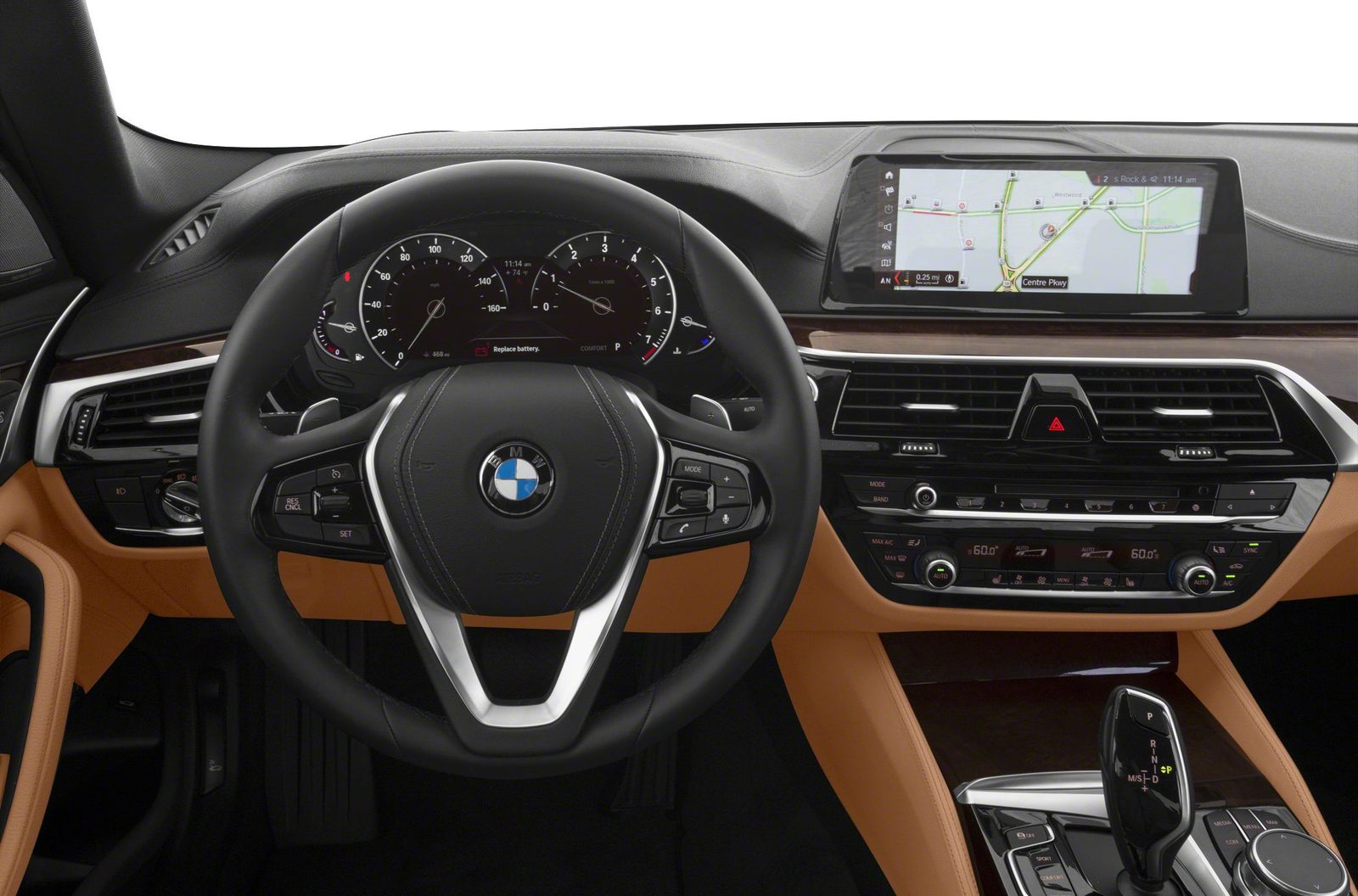 IIHS and NHTSA testing are not yet available for the new-generation 5-Series, but we expect nothing short of the best results. Stay tuned for updates on these.
On the tech side, the 2017 5-Series comes standard with a rearview camera, stability control, and front and rear parking sensors. Optionally, buyers can add lane-keep assist, blind-spot monitoring, semi-automated steering, and auto emergency braking. We expect these features to carry into the 2018 540d.
Expect a full review closer to launch.
Pricing & Release Date
It's still way too early for a release date for the 2018 540d. Check back for updates as they become available.
The current 5-Series lineup's prices range from $52,195 to $59,745 (including $995 destination fee), but there's a good chance the 540d will ring in closer to $60,000.
Key competitors for the 540d will include the Mercedes-Benz E300, the Audi A6, and the Lexus GS 450h. You may notice the lack of diesel competition – this is due to Mercedes' diesel engines not getting re-certified for use in the U.S. and Audi's involvement with the Volkswagen dieselgate scandal.
See pricing and deals for the current 540 on sale now »
Pictured: 2017 5-Series