Model Preview
Last year, the BMW i3 gained a well-received range boost by way of a larger-capacity battery, while the range-extender models also gained a larger fuel tank. For 2018, the i3 receives another set of updates, including a revised look, a new chassis, enhanced performance, and more.
On the outside, the 2018 BMW i3 will arrive with a slew of new touches here and there, setting it apart from previous models. Buyers will quickly notice the new black-finish A-pillars and roofline, a matte-chrome roofline accent, updated front and rear aprons to enhance the i3's width, a new rear chrome accent strip, and standard full-LED headlights and turn signals. Rounding out the changes will be two new exterior colors: Melbourne Red Metallic and Imperial Blue Metallic.
Inside, the i3 will remain mostly unchanged, save for the new iDrive 6 interface. This system will give the driver an intuitive interface for controlling various parts of the vehicle, including the infotainment, communications and navigation functions.
Under the 2018 i3's skin will be an updated powertrain that pushes the electric motor's output to 184 horsepower and 199 pound-feet of torque, which are increases of 14 hp and 15 lb-ft. This pushes the i3's 0-to-60-mph time from 7.2 seconds to just 6.8 seconds and its top speed from 93 mph to 100 mph. Only the 94-Ah battery pack will be available in 2018, putting its range at 118 miles in the base model and 180 miles in the range-extender model.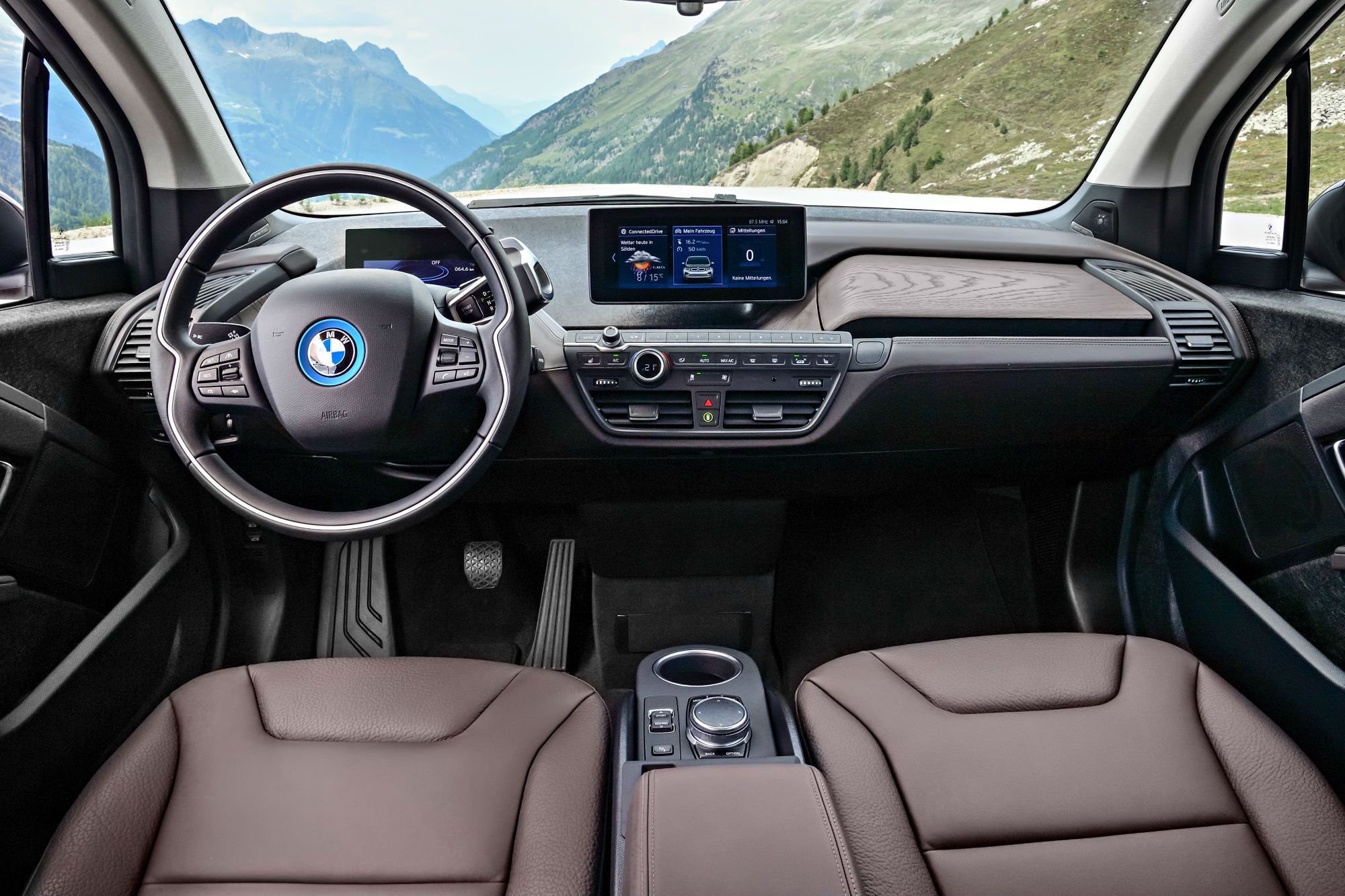 Another big change for the 2018 i3 is its chassis, as it'll feature new springs, dampers, and anti-roll bars for tighter performance. Additionally, it'll boast a new Sport mode that'll tighten everything up a bit when the driver needs it most.
The 2017 BMW i3 performed quite well for a small car in IIHS testing, as it received "good" ratings in all but one test. The one area it missed the mark in was the head restraint and seat test, where it received only an "acceptable" rating. It's that "acceptable" rating that kept it from getting the Top Safety Pick designation. These ratings should carry into 2018 without any changes.
Pricing & Release Date
The 2018 BMW i3 is available for pre-order now at dealerships nationwide.
Pricing for the base 2018 i3 will start from $44,595 and the range-extender model will start from $48,445 (destination fee included).
The only true competition for the 2018 BMW i3 will be the Mercedes-Benz B250e.
Pictured: 2018 i3