Model Preview
Since its debut in 2012, the Ford Focus Electric has remained virtually unchanged, despite its sister car, the gasoline-fueled Focus, undergoing visual changes. We expect much of the same in 2018, save for a few changes to its color options.
Visually, we expect the 2018 Focus Electric to remain unchanged, as it will carry the appearance of the Focus hatchback from a few years back. What will change, however, are the available colors, as Ford will add Hot Pepper Red Metallic Tinted Clearcoat and Outrageous Green Metallic Tinted Clearcoat, and delete Blue Candy Metallic Tinted Clearcoat, Kona Blue, and Ruby Red Metallic Tinted Clearcoat.
The interior will also remain the same, as it will remain virtually identical to the standard Focus, save for its energy-monitoring gauges.
We also expect the standard features to remain the same. This means the 2018 Focus Electric will include 17-inch alloy wheels, rear spoiler, automatic high beams, Sync 3 infotainment system with an 8-inch touchscreen, a 10-speaker audio system, blind-spot monitoring, xenon headlights, LED taillights, and more.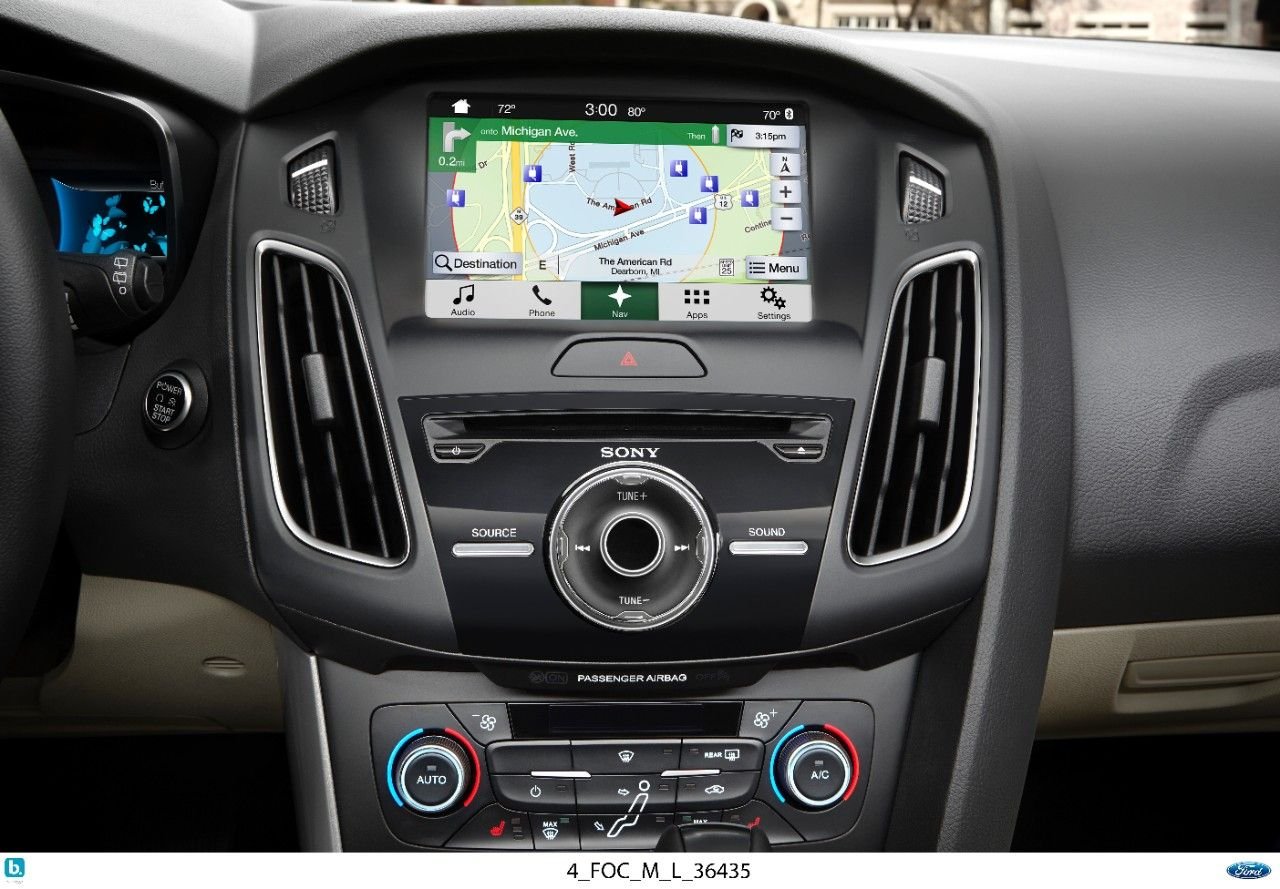 We expect the Focus Electric's powertrain to remain the same in 2018. Given this proves true, look for it to continue with its 143-horsepower electric motor fueled by a 23-kWh battery pack. The current Focus Electric can travel 115 miles on a charge and gets 107 miles per gallon equivalent combined.
The IIHS hasn't specifically tested the current Focus Electric or the Focus hatchback for safety, but it has tested the Focus sedan. The sedan received "Good" ratings in all but the small-overlap test, which it received an "Acceptable" rating in. The current Focus Electric also lacks the all-important automatic emergency braking. These ratings and its lack of auto braking prevent it from being a Top Safety Pick in 2017, and we expect much of the same in 2018.
Pricing & Release Date
The 2018 Ford Focus Electric arrives at dealers this fall.
Official pricing will start from $29,995 (including destination fee). This price is before the $7,500 federal tax credit and any state credits, like the $2,500 Clean Vehicle Rebate here in California.
Key competitors for the 2018 Focus Electric will include the Nissan LEAF, Chevy Bolt EV, and Tesla Model 3.
Build & Price Your 2018 Focus Electric »
Pictured: 2017 Ford Focus Electric