Model Preview
Although we anticipate a refresh for the non-hybrid Sonata in the near future, there is no indication this will be the case for the 2018 Sonata Hybrid. This would be nothing unusual, however, as we've seen the Korean automaker leave its hybrids a year or so behind the gas models in the past.
With signs pointing toward it being a carryover, we expect to see no changes inside or out on the 2018 Sonata Hybrid. This isn't a huge deal, as it just received a complete redesign in 2016, and the look remains fresh even today. Inside, we expect no changes to the Sonata Hybrid's upscale and roomy cabin.
We also expect its relatively generous list of standard features to carry on unchanged. If this proves true, look for the base 2018 Hyundai Sonata Hybrid SE to come standard with 16-inch alloy wheels, automatic headlights, fog lights, LED daytime running lights and taillights, adaptive cruise control, keyless ignition, a rearview camera, a six-speaker audio system with a 5-inch touchscreen, Apple CarPlay and Android Auto, and more.
Under its hood, we expect the Sonata Hybrid to carry on with its 2.0-liter four-cylinder engine with 154 horsepower and 140 pound-feet of torque. This engine pairs with an electric motor that produces 51 horsepower and 151 pound-feet of torque. The total output of the two drive units is 193 horsepower. We expect fuel economy to remain the same at 38 miles per gallon city, 43 highway, and 40 combined.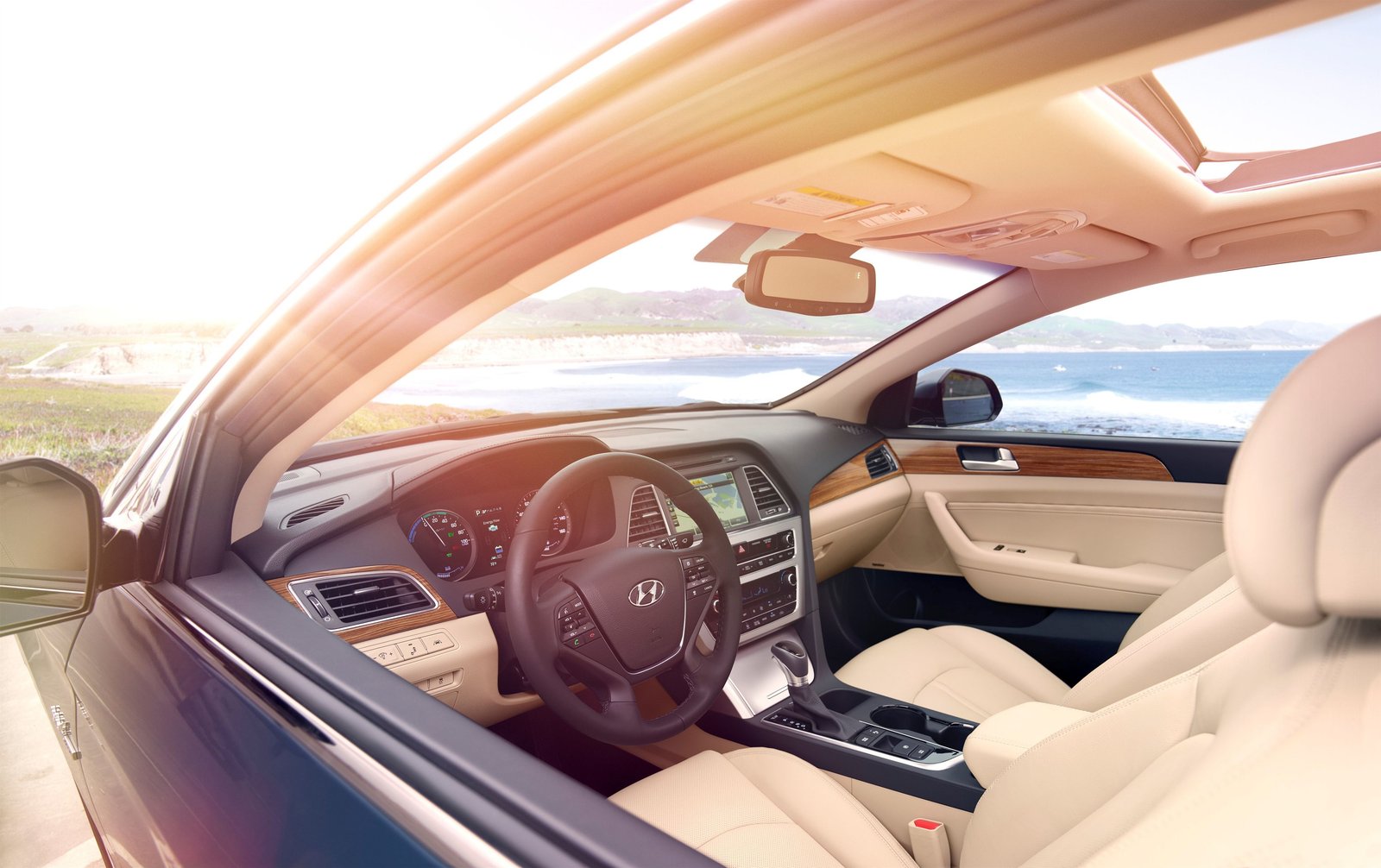 Although the IIHS did not test the Sonata Hybrid for safety, its gasoline-only sibling is a Top Safety Pick – the rating agency's second-highest honor. It only missed the top rating due to its "Poor" rating in the headlight test. While the standard model has plenty of standard safety features, the all-important automatic emergency braking comes only with the optional Ultimate package on the range-topping Limited trim.
Expect a full review closer to launch.
Pricing & Release Date
Based on production estimates, the 2018 Sonata Hybrid is expected to arrive either in late December or early January of 2018.
With us expecting a carryover, we don't anticipate any big changes in pricing. For reference, the 2017 model ranges from $26,835 to $30,935 (destination fees included).
This model's key competitors include the Honda Accord Hybrid, Ford Fusion Hybrid, and Toyota Camry Hybrid.
Learn about the current Sonata Hybrid on sale now »
Pictured: 2017 Sonata Hybrid