Model Preview
Jaguar has committed to upping its alternative-fuel game, and it is starting with a new electric concept it debuted at the Los Angeles Auto Show. This concept previews the upcoming I-PACE crossover, which Jaguar hopes will deliver all that more affluent green-car buyers want once it hits production in the coming years.
Stylistically, the I-PACE Concept features some signature Jaguar looks, like its grille and headlights. On top of those signature looks, the concept also boasts a look that's part sports car ad part crossover. Sadly, many of these design cues will likely not carry into its eventual production model, but this concept at least gives us a general idea of the direction Jaguar is going with it. What will likely carry over is the swoopy, coupe-like roofline, and the advanced headlights and taillights.
Inside, this five-seat crossover concept is relatively production-ready. It features plenty of high-end materials, according to the automaker, and, other than its super-thin seats, the looks are quite toned-down for a concept. Notable items include the large display screen in the center of the dash and the digital instrument cluster.
Powering this concept are twin electric motors that produce a combined 400 horsepower and 516 pound-feet of torque. These launch the I-PACE Concept to 60 mph in around four seconds. With its 90 kWh battery, this concept can travel around 220 miles on a single charge. Speaking of charges, it takes only two hours to fully charge the battery on a 50 kW DC charger.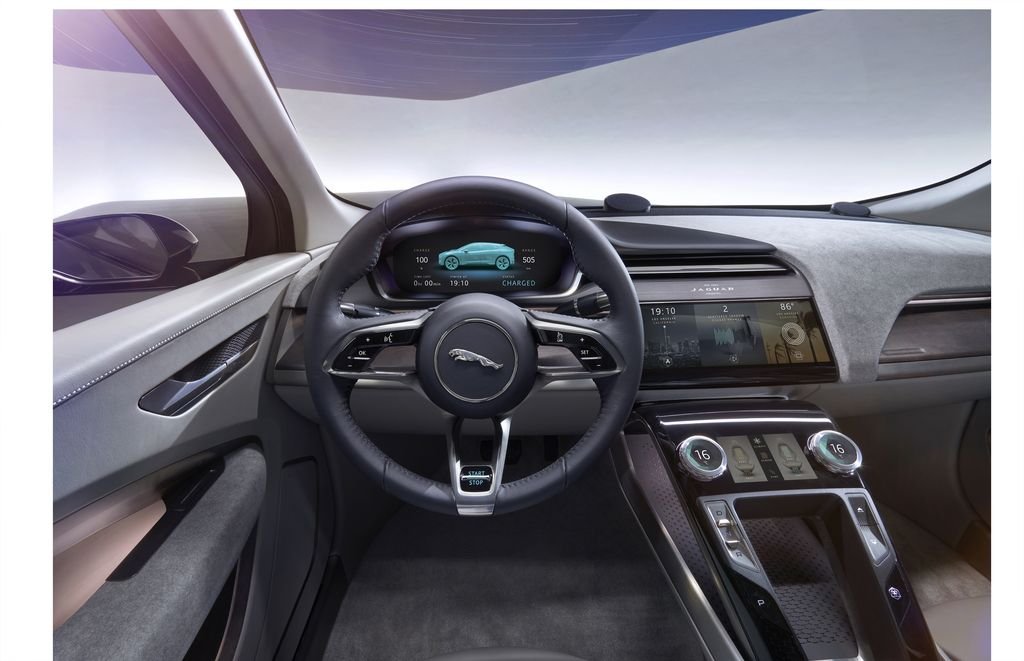 There are no safety ratings available for this concept, of course. But with all the technology going into creating this model, we couldn't image Jaguar skimping on the safety tech.
Pricing & Release Date
Since it's still a concept, there is no pricing information on the I-PACE Concept. We do, however, expect prices that come in around the pricing of the production model's main rival, the Tesla Model X, which ranges from $75,200 to $136,700 (destination fees included).
Jaguar expects to start producing the I-PACE and getting it on the road in 2018.
See pricing and deals on all current Jaguar models»
Pictured: I-PACE Concept