Model Preview
The Mercedes-Benz G-Class is an icon, as it remains hilariously similar to the military vehicles that inspired it four decades ago. As expected, the 2018 G-Class is expected to hit showrooms as a carryover model.
The 2018 G-Class will, of course, carry on the same utilitarian exterior and luxurious interior as it has for countless years. Logic says this design class should not work, but the G-Class continues as one of Mercedes' most sought-after models.
With its styling remaining the same, there is no reason to expect any changes to its standard features. If this rings true, look for the 2018 G-Class to come standard with leather seating, 10-way power seats, heated mirrors, adaptive cruise control, dual-zone climate control, navigation, and a premium audio system.
We expect the 2018 G-Class to continue with its trio of models that boast three engine options. The base G550 will include a 4.0-liter twin-turbocharged V8 with 416 horsepower and 450 pound-feet of torque. The AMG G63 will boast a 5.5-liter V8 with 563 hp and 561 lb-ft of torque. Topping the range will be the AMG G65 with its 6.0-liter V12 that will crank out 621 hp and 738 lb-ft of torque.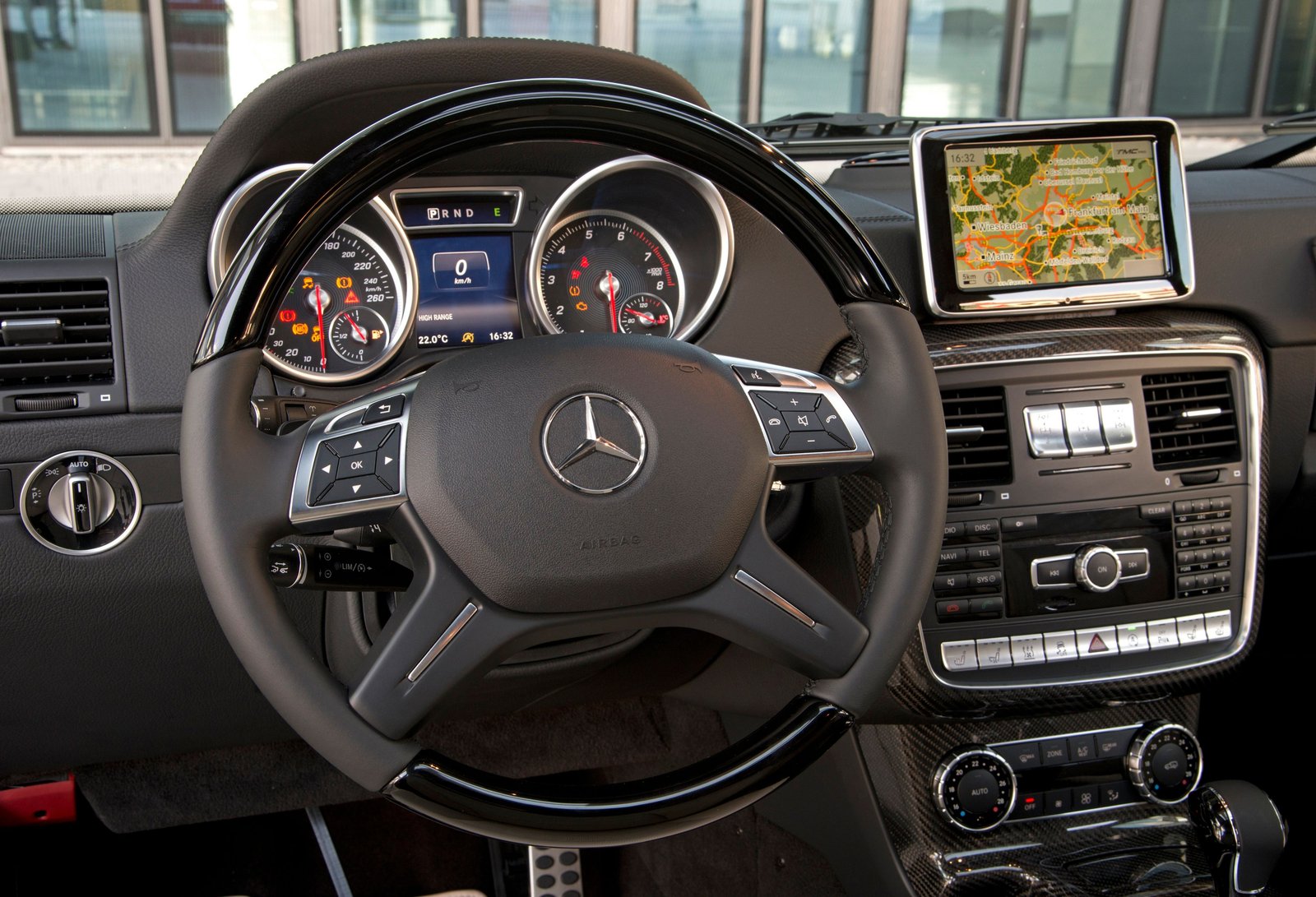 The IIHS hasn't tested the G-Class for safety, nor do we expect it to anytime soon. But it does have some modern safety equipment, like adaptive cruise, blind-spot monitoring, a rearview camera, and parking sensors.
Expect a full review closer to launch.
Pricing & Release Date
While nothing is officially on the books, we expect the 2018 G-Class to start production in September 2017, which would likely put it in showrooms in October or November.
With no changes on tap, we do not expect any large increases in price from the current model, which ranges from $123,325 to $221,325 (destination fees included).
There are almost no competitors for the G-Class, but it takes some heat from the Land Rover Range Rover.
See pricing and deals for current Mercedes-Benz models on sale now »
Pictured: 2016 G-Class