Redesign Info
Nissan has several staples in its lineup that have continued for decades. One such model is the Altima, which began life in 1993 and continues through 2016. With its looks and tech beginning to get a little stale, Nissan is working on a completely redesigned Altima for 2018.
We expect the new Altima to take a completely new stylistic path. We believe it'll move away from its traditional sedan look and head toward a sporty fastback design – a la the new Honda Civic. With this will come a swoopy backside that could have potential to eat up a little bit of rear-seat headroom.
Inside, we expect the sportiness to continue. We wouldn't be shocked to see at least optional sporty seats and a more sculpted dash that pulls the new exterior look into the cabin. There may also be some tech updates that make the Altima more desirable to the younger crowd, like larger touchscreens, advanced audio systems, more connectivity, and more.
Under the hood, we expect pretty big changes from the Altima. We expect to see the small midsize sedan move into the realm of turbocharging and offer at least an optional boosted engine. This could be a modified version of the 2017 Sentra SR Turbo's 188-horsepower 1.6-liter engine, or a tweaked version of INFINITI's 208-horsepower 2-liter or 300-horsepower V6.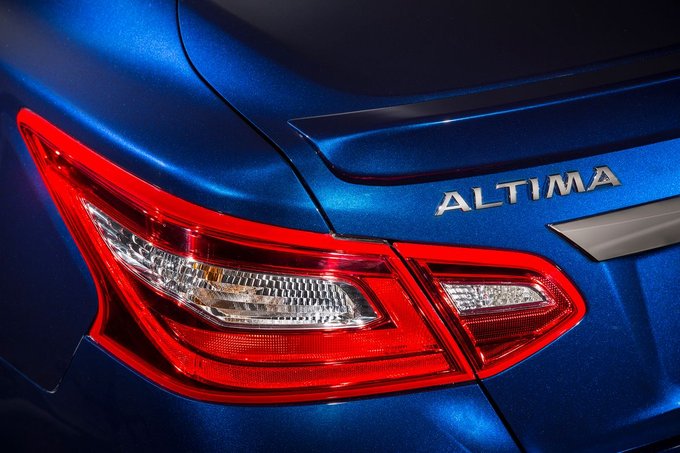 Power won't be the only focus for Nissan in the new-generation Altima. It will also put a lot of work into tweaking its chassis. This will help complete the more performance-oriented feel for of the Altima by giving it a little more security in the corners.
As a Top Safety Pick+ vehicle, the safety of its occupants is no issue for the current Altima. We do not expect Nissan to compromise this in the new-generation Altima. If anything, we expect the new Altima to be even safer than the current one. Nissan may also work on the Altima's headlights and its LATCH anchors, which received "poor" and "marginal" ratings, respectively.
Expect further details closer to launch.
Pricing & Release Date
An official release date has not yet been announced for the 2018 Altima. That said, based on production estimates, we currently anticipate an on-sale this October.
Official pricing is not yet available. For reference, the current Altima ranges from $23,335 to $33,525 (destination fees included). In this range, key competitors include the Honda Accord (from $23,190), the Mazda6 (from $22,780), and the Kia Optima (from $22,990).
Stay tuned for updates as they become available.
See pricing & deals on the current Altima »
Pictured: 2016 Altima