Model Preview
For 2017, the Nissan Rogue lineup gains a new addition in the form of the Rogue Sport, which carries the same styling in a package that's 12.1 inches shorter than the standard model and rides on a 2.1-inch-shorter wheelbase. With this big change on the horizon, we expect no changes to the 2018 Rogue.
Because it's a carryover, we expect no visual changes. With its significant refresh in 2017, the vehicle's updated looks should still be plenty modern for most buyers. We also expect no changes inside the cabin and standard features. Look for the 2018 Rogue to come standard with 17-inch steel wheels, cloth upholstery, a rearview camera, Bluetooth audio streaming, a 5-inch display, and a four-speaker audio system.
We also anticipate no changes under the new Rogue's hood. We expect it to continue with a 2.5-liter four-cylinder engine that has 170 horsepower and 175 pound-feet of torque. Also expected to carry over is the optional hybrid powertrain that pairs a 2.0-liter engine with an electric motor for 175 total hp. A continuously variable transmission will continue as the only gear-swapping option on both the Rogue and Rogue Hybrid.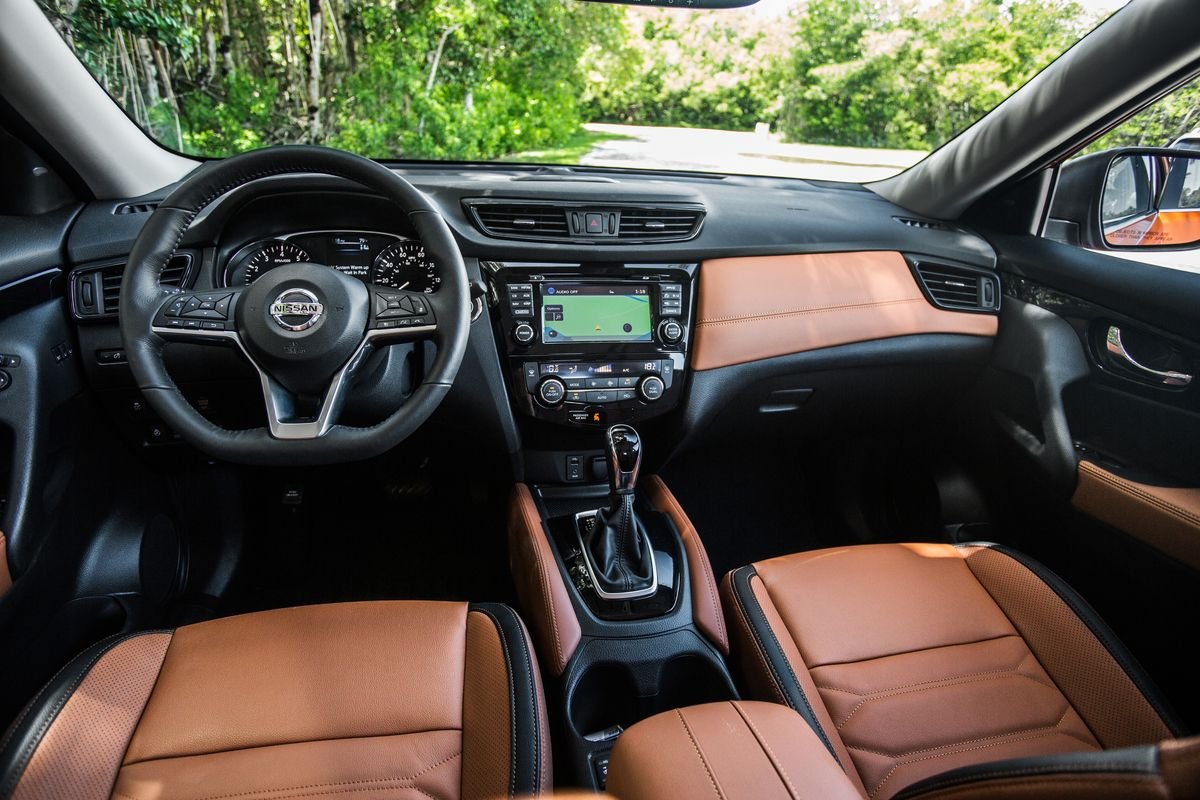 As a Top Safety Pick Plus, the current Rogue is among the safest crossovers on the road. With no changes in store, we expect this rating to carry on unchanged unless the IIHS moves the goal posts again. Unfortunately, to get the automatic emergency braking system the IIHS requires to achieve Top Safety Pick Plus status, buyers must opt for the range-topping SL trim and the $770 SL Platinum Package on the 2017 model – this should remain the case in 2018.
Expect a full review closer to launch.
Pricing & Release Date
While the exact production date remains unknown or the 2018 Nissan Rogue, we anticipate seeing it on dealer lots in October 2017.
Pricing for the new model year remains unknown, but with no changes on the horizon, we expect it to remain close to the current model's range of $24,760-$32,250.
Discounts are currently high on the Rogue, and Nissan is offering $2,000 in cash back. While there should still be a little discounting when the 2018 models start rolling in, they may not remain this aggressive.
Competition for the Nissan Rogue includes the Toyota RAV4, Ford Escape, and Mazda CX-5.
See prices & deals on the current Rogue »
Pictured: 2017 Rogue