Model Overview
Following the release of the latest generation Prius, Toyota released the much-anticipated plug-in variant called the Prius Prime for 2017. Since the car will barely be a year old, we expect the model to carry on unchanged for the 2018 model year.
As a carryover, we anticipate no changes to the appearance of the Prius Prime on the inside or outside. Other than the obvious powertrain differences, the Prime also sets itself apart from its Prius sibling with a distinct look that includes quad-LED headlights, futuristic LED taillights, curved rear glass and a carbon-fiber hatch.
Inside, the Prius Prime's distinct styling includes seating for four and a massive 11.6-inch tablet-like center display.
We also anticipate standard features remaining unchanged. If this proves true, look for the 2018 Prius Prime to come with auto climate control, cruise, heated mirrors, navigation, six-speaker audio system, 15-inch alloy wheels and more.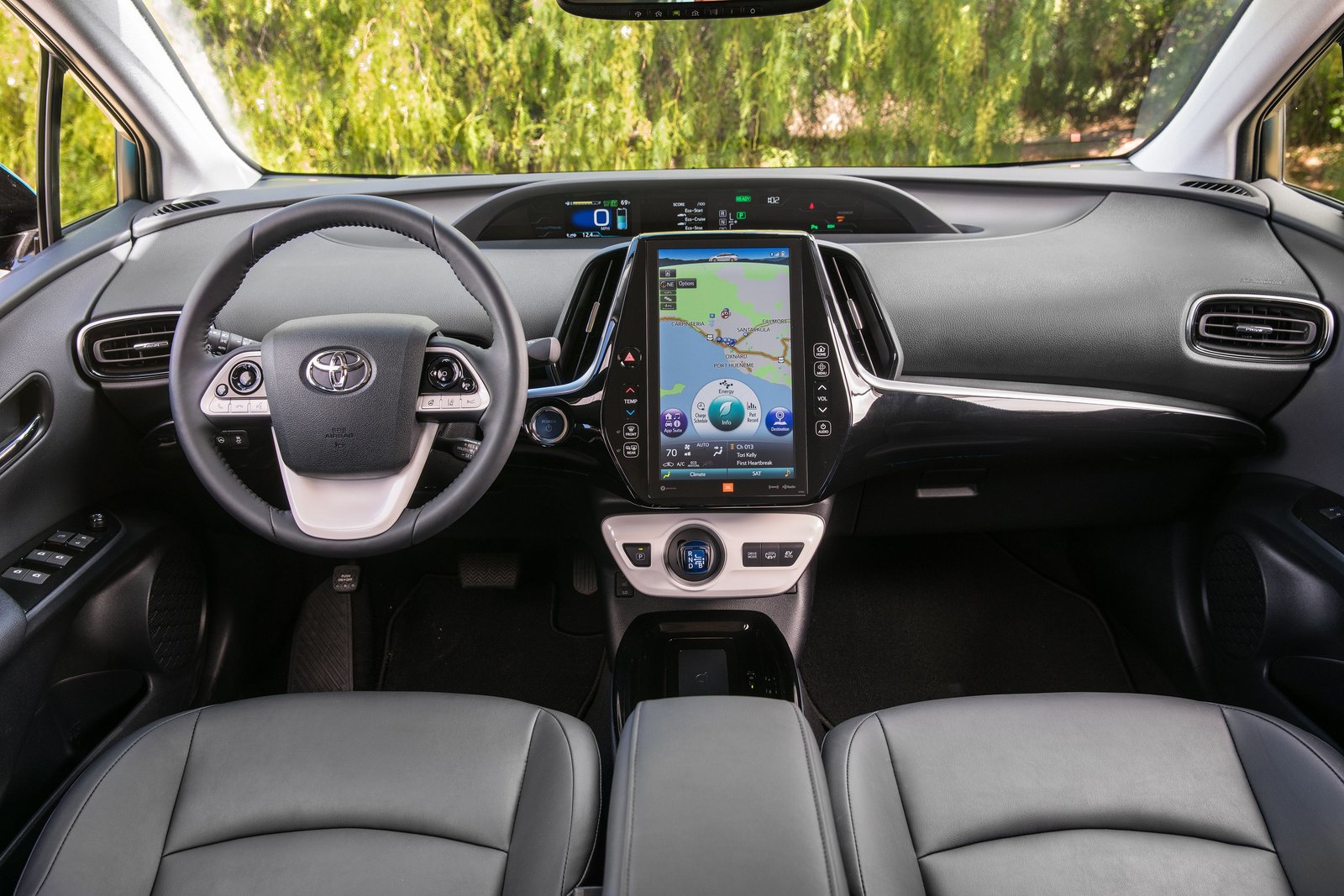 Under the hood, the current Prime is powered by a 1.8-liter four-cylinder engine and an electric motor. Combined, these units put out 121 horsepower. That's not much, but the Prime excels at efficiency with its 133 MPGe estimate in EV mode, which is good for up to 25 miles, and up to 54 mpg combined in hybrid mode.
Though the Prius Prime doesn't have an IIHS rating of its own, it shares all its safety features and platform with the standard Prius, which is an IIHS Top Safety Pick+ vehicle. This designation is courtesy of its tough construction and its standard auto emergency braking.
Pricing & Release Date
The current Prius Prime comes at a sizable premium relative to the standard Prius, as it ranges from $27,965 to $33,965 (destination fees included) before incentives. In contrast, the regular Prius starts at $25,550 and ranges up to $30,880.
The 2017 Prime is eligible for a number of incentives for being a plug-in. In California, the Clean Vehicle Rebate offers $1,500, while the federal tax credit for qualified individuals is $4,502. Buyers in California can also enjoy benefits like unrestricted single-occupant use of the carpool lane, which remains a key selling point for many shoppers.
Playing in the same price range with the Prime are existing players like the Chevy Volt ($34,095 to $38,445), the Ford C-Max Energi (From $32,645), and the Ford Fusion Energi ($31,995 to $39,995).
An official release date has not yet been announced for the 2018 Toyota Prius Prime. That being said, we currently expect a fall 2017 timeframe based on the vehicle's last release. Stay tuned for updates.
Learn more about the current Prius Prime »
Pictured: 2017 Prius Prime