Model Preview
Since 2009, the BMW Z4 has remained, for the most part, unchanged -- save for a few mild tweaks here and there. But that will all change when the all-new Z4 debuts in 2019. BMW gave us a glimpse into the future with the unveiling of its Concept Z4.
Visually, the concept shows us that the new Z4 will arrive with a more athletic appearance than the current model, which focuses more on luxury than athleticism. This is evident in its hard creases in its bodywork, the rising character lines, the flared rear quarter panels, its humps behind the seats, and its shortened overhangs. Also showing its more athletic form are the larger air intakes on the front bumper, heat extractors behind the front wheels, and air vents on the rear bumper.
Inside, the athleticism continues with a more driver-centric cabin with all the main controls angled toward the pilot and a minimalist approach to its buttons and switches. The Concept Z4 also shows BMW's plans to push forward with its use of screens in place of analog gauges, as it has screens where the gauges usually are.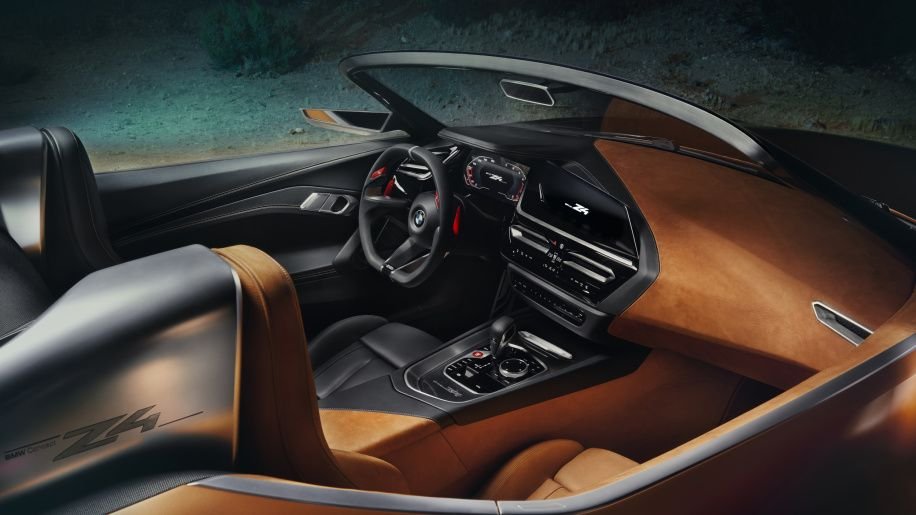 The under-hood bits weren't addressed by the Concept Z4, but we expect a selection of four- and six-cylinder engines. We expect the base engine to be a variant of BMW's existing 2.0-liter four-cylinder, while the optional engine will be a take on Bimmer's current 3.0-liter six-cylinder. Respectively, these will likely carry the 30i and 40i model designations. Given its platform-sharing deal with Toyota, there may also be a hybrid version with technology borrowed from the Japanese automaker.
The current Z4 has not undergone IIHS testing, nor does it have any advanced safety features, like automatic braking or lane-keep assist. We would expect BMW to add these to the new-generation Z4, but there is no official word on this.
Pricing & Release Date
Though there is no official release date for the 2019 BMW Z4, we anticipate it arriving in mid-2019.
It's too far out to seriously consider pricing at this point, but it will likely be a bit higher than the current model's range of $50,695 to $67,345 (destination fees included).
The key competition for the 2019 BMW Z4 will include the Mercedes-Benz SLC-Class and the Porsche 718 Boxster.
Learn about all BMW models on sale now »
Pictured: 2017 Ford Focus ST