Model Preview
The Cadillac Escalade underwent a significant redesign in 2015, and other than some feature shuffling here and there, it hasn't seen many changes since. For 2019, we expect much of the same.
Visually, we expect the vehicle's blocky, chrome-heavy styling to remain the same. This has long been a staple of the Escalade, so we don't anticipate any big changes for some time. Inside, look for the model to continue with the same supremely luxurious look and feel of the current model. Ample leather spans the cabin, only broken up by wood trim and piano-black plastics.
With no changes in the works, we expect to see the same list of standard features on the 2019 Escalade. If this proves to be the case, standard features will include a 12-inch digital instrument cluster, navigation, Apple CarPlay, Android Auto, automatic parking, a surround-view monitor, a power liftgate, a 16-speaker audio system, and more.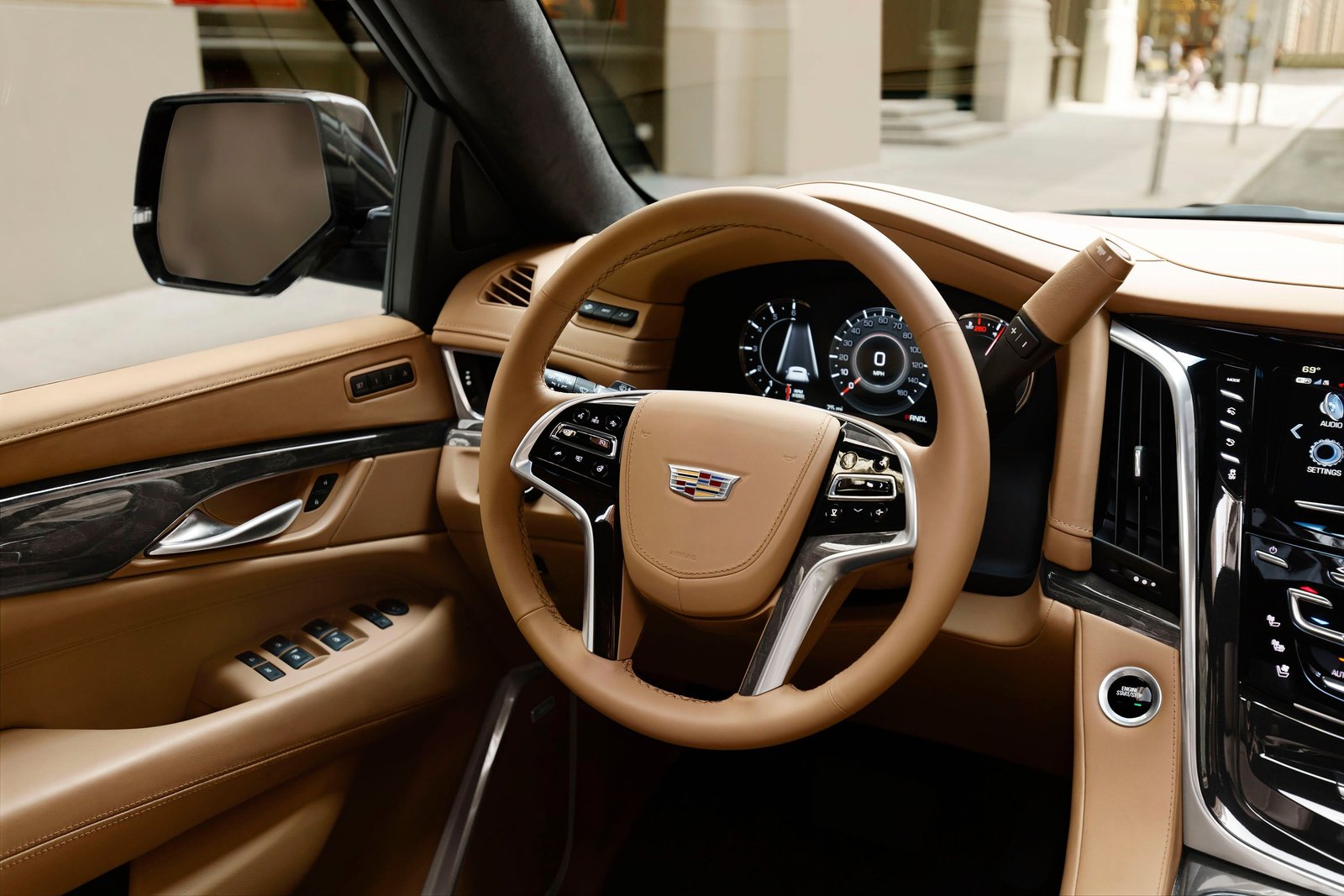 We also expect the powertrain to remain the same: a 6.2-liter V8 with 420 horsepower and 460 pound-feet of torque paired with a 10-speed automatic transmission. Rear-wheel drive is standard, but buyers can opt for all-wheel drive. We expect standard magnetic suspension to remain in 2019, ensuring this hefty people-hauler is soft on the highway and tight in the corners.
The IIHS has yet to test the current Escalade, but the NHTSA rates it just four out of five stars and gives it a lowly three-star rating in rollover protection. The current Escalade is also behind the times a bit in safety equipment for its segment, as its available automatic emergency braking only works at low speeds and adaptive cruise control is only available in higher trims. We expect all this to remain the same in 2019.
Pricing & Release Date
Cadillac has not revealed an official release date for the 2019 Escalade, but we expect production to begin in July 2018.
Pricing has not been unreleased, but with no changes in store, we expect the 2019 Escalade's pricing to closely resemble the 2018 model's MSRP range of $75,990 to $98,090 (destination fees included).
The Escalade's competition will include the Lincoln Navigator, Lexus LX 570, and the INFINITI QX80.
Learn about the current Escalade on sale now »
Pictured: 2018 Escalade