Model Preview
Since its overhaul back in 2016, the Camaro has received updates in each model year, most of which were new packages, like the 1LE and 1LE Extreme Track Performance, that added little performance boosts to the legendary pony car. For 2019, we expect nothing new to the vehicle's roster of configurations.
Being a carryover, we expect the 2019 Camaro's looks to remain nearly indistinguishable from the 2018 model. Despite no big stylistic changes, the 2019 Camaro will remain a strong seller, as its 2016 redesign is still very modern, though it's not a huge departure from the previous generation. Inside, we expect no changes either, as it'll continue with the same styling and the same super-tight rear seat.
No major changes are expected under the hood. The current car comes standard with a turbocharged 2.0-liter four-cylinder engine that delivers 275 horsepower and 295 pound-feet of torque.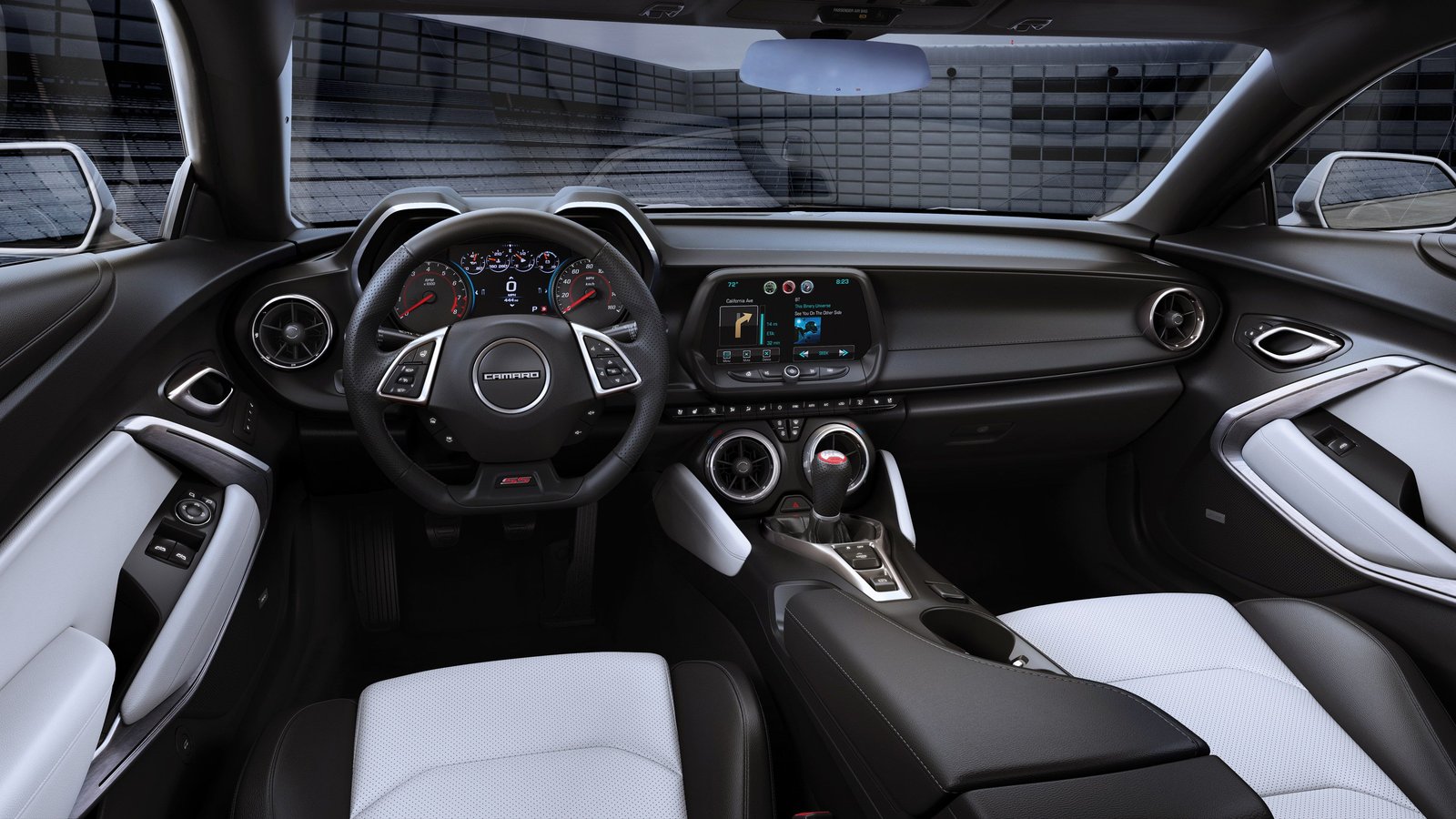 The midrange engine is a 3.6-liter V6 with 335 hp and 284 lb-ft of torque. Next up is a 6.2-liter V8 with 455 hp and 455 lb-ft of torque. Rounding out the lineup is the ZL1's 6.2-liter supercharged V8 with 650 hp and 650 lb-ft of torque.
All four engines come standard with a six-speed manual transmission, while an eight-speed automatic is optional on the naturally aspirated engines. On the ZL1, the optional transmission is a 10-speed automatic.
IIHS safety testing turns in nearly all "Good" ratings for the 2018 Camaro, except in the roof strength test where it received an "Acceptable" rating. It's that "Acceptable" rating and its lack of automatic emergency braking that eliminates it from contention for the IIHS' Top Safety Pick rating.
Pricing & Release Date
We don't have an official release date for the 2019 Chevy Camaro, but we expect a summer 2018 release based on last year's schedule.
Because there are no significant updates expected, we anticipate no big changes in pricing either. Look for the 2019 Camaro's MSRP range to come very close to the 2018 model, which ranges from $26,900 to $72,190.
Competitors include the Ford Mustang, Dodge Challenger, and the Nissan 370Z.
Learn about the current Camaro on sale now »
Pictured: 2018 Camaro