Model Preview
After launching back in 2011, the Chevy Volt went through its first redesign for 2016. This brought in a new look and a new powertrain with even more electric range than before. While nothing is official yet, there are reports of a potential refresh for the 2019 Volt. However, there are also reports that Chevy may also discontinue the Volt around 2020.
There are no official details yet on the potential refresh, but we do know that there has been a little flack over the Volt's styling, which bears a resemblance to the Chevy Cruze. To help separate it from the lower-priced Cruze, Chevy could update the headlights and taillights, and modify some of its soft parts, like the bumpers and grille. Of course, this is all still unconfirmed, so stay tuned for updates.
It's hard to say what Chevy will do with the Volt's cabin if there's a refresh, but we wouldn't expect any major changes. Maybe some new colors, updated technology, and very mild styling updates.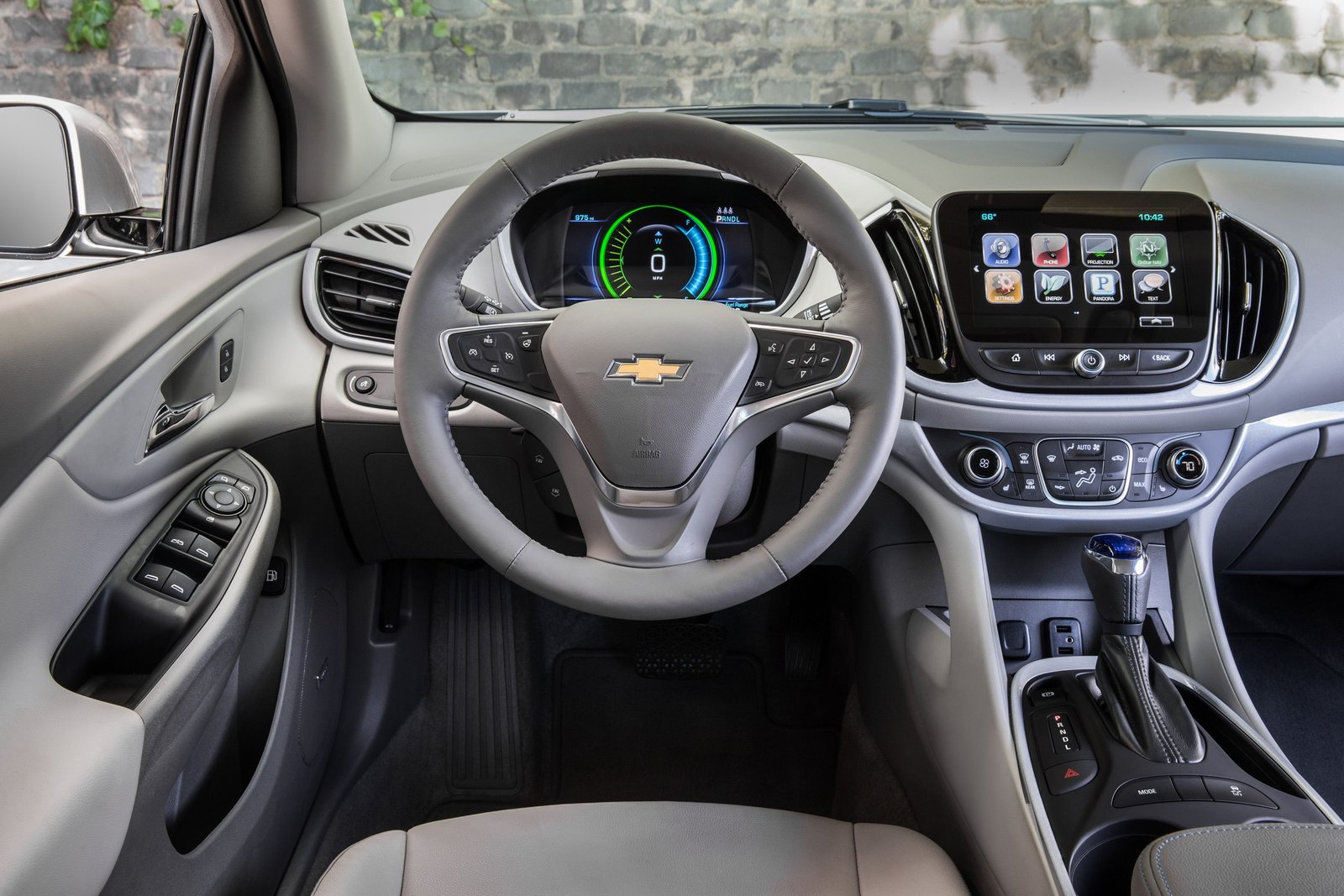 Despite a potential refresh, we don't expect any changes to the Volt's powertrain. The current model uses a 1.5-liter four-cylinder engine with an electric motor, which combine for 149 horsepower. The Volt boasts a 53-mile electric range, more than double that of the Toyota Prius Prime.
Safety is no problem for the current Volt, and we expect the same with the 2019 model. The 2018 Volt receives "Good" ratings in all IIHS crash tests and a "Superior" rating in the front-crash prevention test, making it a Top Safety Pick. Unfortunately, the automatic emergency braking rating that landed it that "Superior" rating is only available as an option on the Premier trim level.
Pricing & Release Date
There's no official release date for the 2019 Volt just yet, but based on last year's schedule, we expect to see it in the summer of 2018.
Official pricing shouldn't stray too far from the 2018 model's MSRP range of $34,095 to $38,445 (destination fees included).
And this is before the up to $7,500 tax credit the federal government offers and the $1,500 Clean Vehicle Rebate (CVRP) most California residents can get (subject to income limits).
Competitors include the Toyota Prius Prime, Honda Clarity Plug-In Hybrid, and the Kia Optima Plug-In Hybrid.
Learn about the current Volt on sale now »
Pictured: 2018 Volt