Model Preview
Last year, the Ford Mustang underwent a handful of tweaks, including an updated appearance, more powerful engines, a new transmission, and the deletion of the V6 engine. With all these changes, it's no surprise the 2019 Mustang will, for the most part, be a carryover model. The exception is the resurrection of the Mustang Bullitt.
In terms of looks, we expect the bulk of the Mustang lineup to be largely untouched. This shouldn't be a big deal considering its recent mid-cycle refresh. But the Bullitt version, that's a totally different story.
The Bullitt won't roll in with any crazy changes, but it will set itself apart with its Dark Highland Green exterior paint, a smattering of chrome accents, Black NitroPlate exhaust tips, 19-inch torque thrust wheels, a black grille, red-painted Brembo brakes, and the Bullitt logo on the gas cap.
The interior is the same deal, as the base Mustang will likely carry on unchanged. However, the Bullitt version will have a few tweaks. Exclusive updates will include a 12-inch digital instrument panel, available leather-trimmed RECARO seats with green stitching, and a heated leather steering wheel.
The standard 2019 Mustang lineup is expected to retain the same cast of engines. These include the standard 2.3-liter four-cylinder with 310 horsepower and 350 pound-feet of torque, and the GT's 5.0-liter V8 with 460 hp and 420 lb-ft.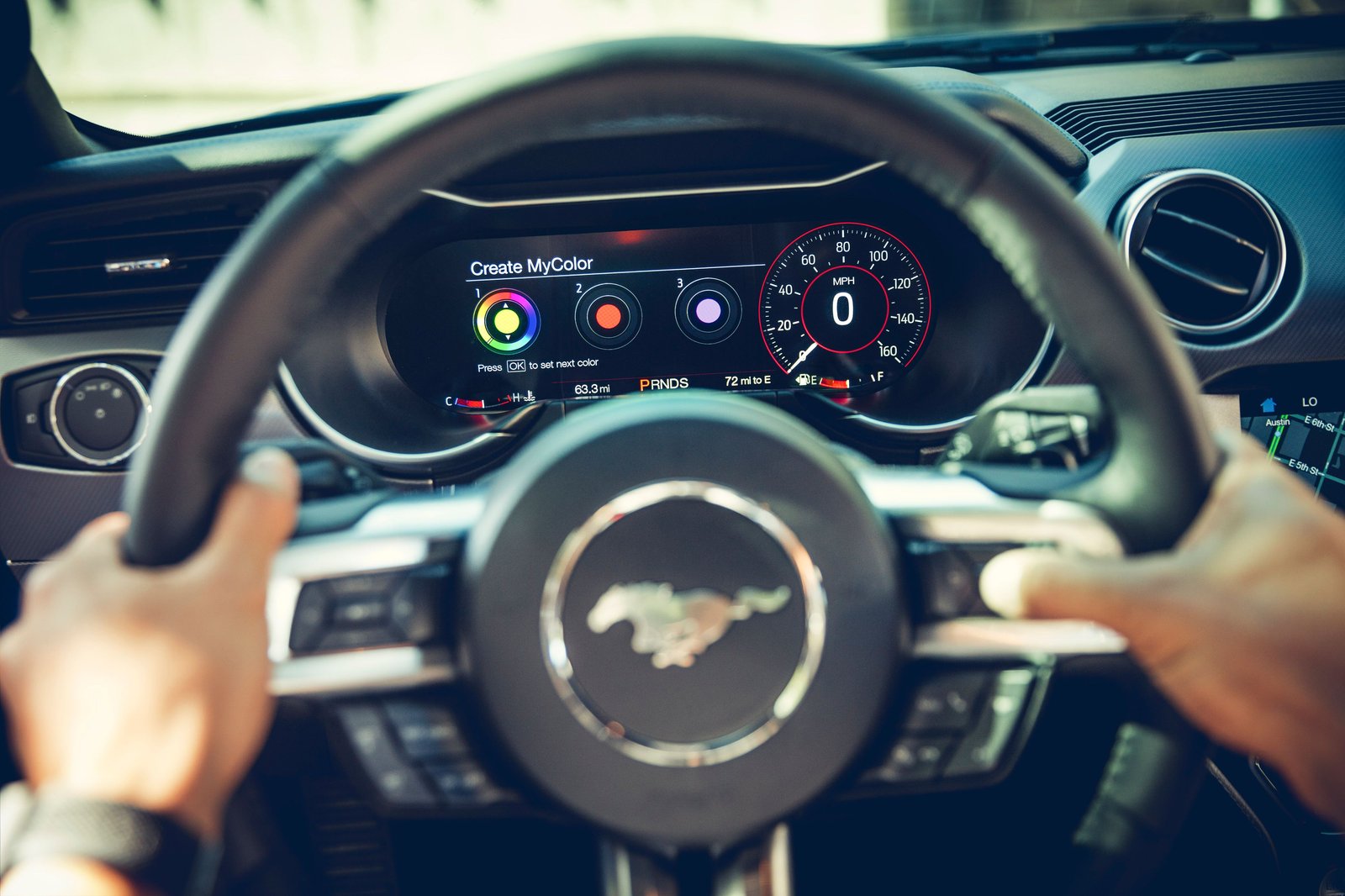 Both pair with either a standard six-speed manual or an optional 10-speed automatic. The 2019 Mustang Bullitt, however, will push the V8 to 475 hp thanks to its new Open Air Induction System, Shelby GT350 intake, 87 mm throttle bodies, and powertrain control module update. The Bullitt will come exclusively with a manual transmission.
With no changes expected structurally or in terms of safety features, we expect the 2019 Mustang and Mustang Bullitt to carry on the same safety ratings as the current Mustang. While it performed well in most IIHS crash tests, its "Acceptable" rating in the small-overlap test and "Basic" rating in front crash prevention kept it from being a Top Safety Pick.
Pricing & Release Date
Ford expects to have the 2019 Mustang Bullitt in showrooms by this summer, and we expect the rest of the Mustang lineup to come at the same time.
Official pricing remains uncertain now, but look for minimal increases to the carryover versions of the Mustang relative to the 2018 model, which ranges from $28,080 to $47,090 (destination fees included). As for the Bullitt, it'll likely come in a bit higher than last year's $47,090 ceiling.
Competitors include the Chevrolet Camaro and Dodge Challenger.
Learn about the current Mustang on sale now »
Pictured: 2018 Mustang