Model Preview
Last year, GMC completely overhauled the Terrain, dropping its length by 3 inches and reducing its weight by an impressive 400 pounds. This was, of course, on top of its all-new looks and powertrain options. Because these changes are all still fresh, we expect no significant updates to the 2019 GMC Terrain.
Visually, we expect the 2019 Terrain will be virtually indistinguishable from the current model. We could see a few tiny updates here and there, like a few new colors, wheels and options. The same goes for the interior, as its design should remain consistent but its features, like the infotainment system and colors, may see a few changes.
We expect everything under the hood to remain the same. If this proves true, look for the 2019 Terrain to come standard with a 1.5-liter turbocharged four-cylinder engine that produces 170 horsepower and 203 pound-feet of torque.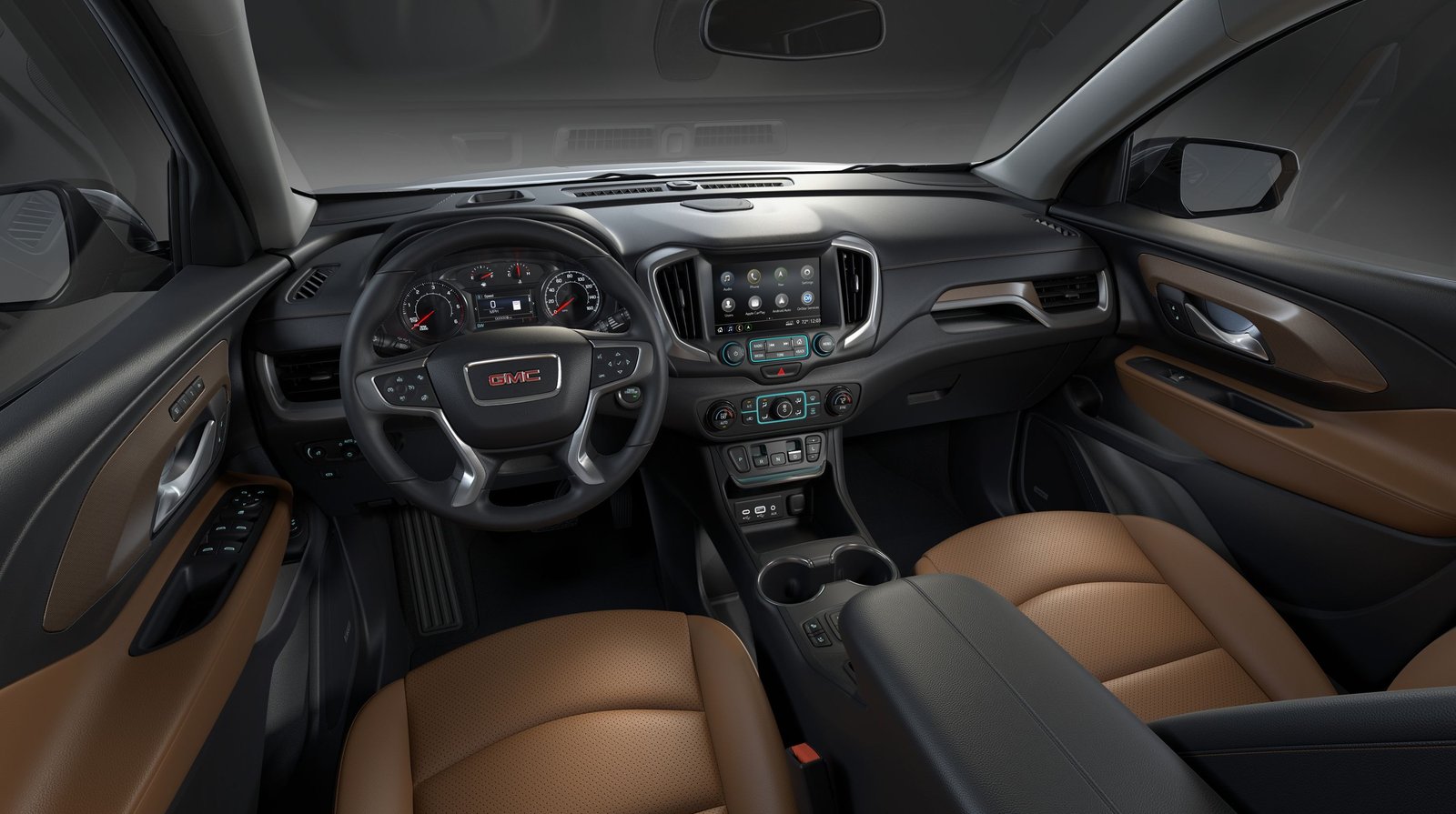 Optionally, buyers are able to choose a 2.0-liter turbocharged four-cylinder engine that cranks out 252 hp and 260 lb-ft of torque. Finally, for those looking for top-of-the-line fuel economy, we expect the 1.6-liter diesel engine with 137 hp and 240 lb-ft of torque to remain an option.
The current Terrain comes standard with front-wheel drive, but shift-on-the-fly all-wheel drive is available. Gasoline versions use a nine-speed automatic transmission, while the diesel uses a six-speed automatic.
The IIHS hasn't tested the 2018 Terrain just yet, but its previous generation received "Good" crash tests ratings in all tests, but it failed in other areas, including its "Poor" rating in the headlight test and a "Basic" rating in the front crash avoidance test. We expect all the changes in the new-generation Terrain to fix these issues, scoring it at least a Top Safety Pick rating.
Pricing & Release Date
While there is no official release date for the 2019 Terrain, we expect it to arrive in the first quarter of 2018.
Official pricing should see minimal increases relative to the current MSRP range of $25,990 to $40,295 (destination fees included).
Key competitors will include the Chevy Equinox, Honda CR-V, and Mazda CX-5.
Learn about the current Terrain on sale now »
Pictured: 2018 Terrain