Model Preview
Last year, the Subaru Crosstrek received a complete redesign. For 2019, we expect the freshly redesigned Crosstrek to remain unchanged. The most notable addition will be a new plug-in hybrid variant using technology from Toyota.
We don't expect any visual changes in the 2019 Crosstrek relative to the 2018 model. The redesigned vehicle includes more flowing lines than before, scalloped door panels and restyled headlights. Its new chassis allows its wheelbase to grow by 1.2 inches, its width to increase 0.9 inches, and its overall length to grow by 0.6 inches.
On top of a new look on the inside, the redesigned Crosstrek's cabin also grew significantly. With the exception of headroom, virtually every seating measurement grew, notably hip room and leg space in the front and rear seats. Also enhanced was its maximum cargo room, which grew by 3.4 cubic feet to 55.3 cubes, though space with the seats upright took a 1.5-cubic-foot hit to 20.8 cubes.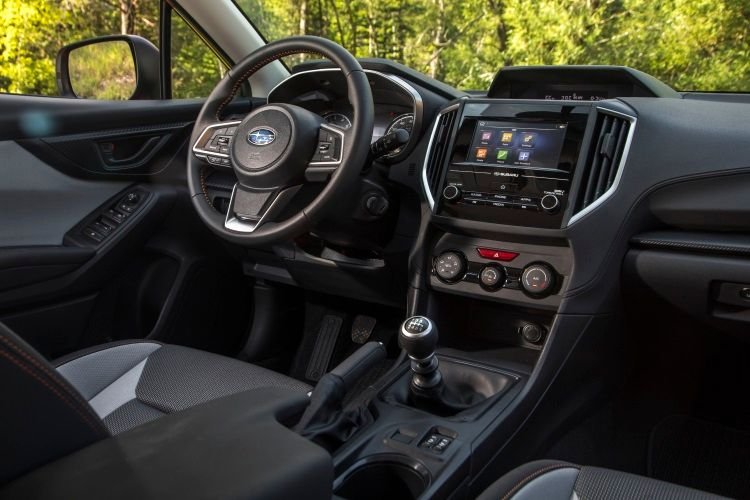 The Crosstrek also received a revised version of its 2.0-liter horizontally opposed four-cylinder engine. Subaru tweaked its output, raising it to 152 horsepower -- a 4-hp gain -- while its torque remained the same at 145 pound-feet.
For 2019, Subaru will introduce the Crosstrek Hybrid, its first plug-in model. Based on technology from Toyota, it will feature the ability to drive on purely electric power and, like all Crosstreks, will come standard with all-wheel drive. Full specs haven't been released yet but stay tuned for updates.
The 2018 Crosstrek hasn't undergone IIHS testing yet, but the 2017 model was a Top Safety Pick and the redesign ushered in 40% improved crash-energy absorption. This means the redesigned Crosstrek should be at least a Top Safety Pick, and possibly even a Top Safety Pick Plus if it can score more than an "Acceptable" rating in the headlight test. This should all remain the same in 2019.
Pricing & Release Date
Based on production estimates, look for the 2019 Crosstrek to arrive sometime in August of this year.
Since there are no changes in the works on the gas Crosstrek, we don't expect much of a shift in pricing from the 2018 Crosstrek's range of $23,710 to $27,210 (destination fees included).
Key competition will include the Honda HR-V, Mazda CX-3, and the Jeep Renegade.
Learn about the current Crosstrek on sale now»
Pictured: 2018 Crosstrek