Redesign Info
The Subaru Forester is due to receive its next full redesign for the 2019 model year.
Unfortunately, no official details have been released on what the all-new wagon will look like. That said, the vehicle will likely be based on the automaker's modular platform that underpins models like the redesigned Subaru Crosstrek.
No specs have been revealed yet as far as what will be available under the hood. The current Forester features a 4-cylinder 2.5-liter naturally-aspirated engine rated at 170 hp with 174 lb-ft of torque in most versions. A more powerful 2.0-liter turbo is offered in XT versions that produces 250 hp and 258 lb-ft.
In terms of transmissions, the Forester is one of the few remaining crossovers offering a manual transmission option, although this is currently only available with the 2.5-liter engine. That said, most shoppers tend to opt for the available CVT.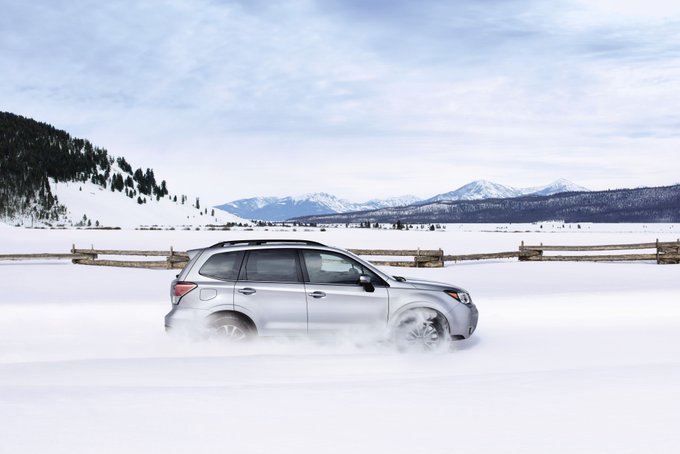 Safety will likely continue to be an area in which the new Forester shines. The available EyeSight package is a popular option in the current car, offering a pre-collision system with emergency braking, lane departure warning, adaptive cruise control and more.
Subaru has reportedly been making substantial investments in semi-autonomous driving. A system capable of providing assistance at highway speeds is expected to debut around 2020, although no official details have been released.
The 2019 Subaru Forester is expected to debut next year. Based on the vehicle's typical release schedule, we currently anticipate an on-sale date in the summer of 2018.
Official pricing is still a long way off. For reference, the current Forester starts at $23,710 including destination for the base vehicle with manual transmission. Prices extend to $37,005 for the range-topping XT model.
The Forester competes with a wide range of crossover vehicles and wagons like the Honda CR-V, Ford Escape, Volkswagen Golf SportWagen and more.
Learn about the current Forester on sale now »
Pictured: 2018 Outback headlight detail