Redesign Info
The Volkswagen Passat is due for its next full redesign sometime in 2019. Although no official information has been released, the car will most likely be built on the automaker's MQB modular platform that now underpins multiple models in the VW and Audi lineups.
Powertrain details are still unknown, but VW has stated that it intends to back off heavily in the U.S. marketing of its "clean diesel" technology in the wake of a major emissions scandal uncovered in 2015. In the current Passat, shoppers get a choice between a 1.8-liter turbocharged 4-cylinder engine making 170 hp with 184 lb-ft of torque, and a more powerful 3.6-liter V6 making 280 hp with 258 lb-ft.
The current generation Passat has been on sale since 2011 when it debuted for the 2012 model year, embracing a larger, more spacious design in order to appeal to American customers.
The car was also priced more affordably than its predecessor thanks to a roughly $6,600 price advantage that brought the car into the near-$20,000 range. Since its debut, the Passat has gone through a number of incremental changes.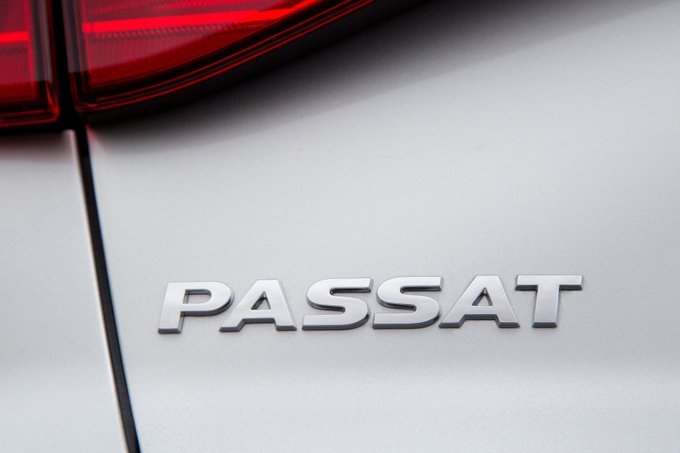 Initially, the car was offered with a base 2.5-liter engine, but this was phased out mid-year with the 2014 Passat. By 2015, all traces of the 2.5-liter mill were gone with the model, due in part to the turbo's comparable power and improved torque (177 vs. 184 lb-ft) and 2 mpg fuel economy advantage.
By 2016, more advanced connectivity was incorporated with the addition of Apple CarPlay and Android Auto compatibility. For 2017, the Passat will gain frontal collision mitigation with automatic emergency braking as standard across all trim levels in addition to a slew of price cuts on select versions.
Volkswagen has not yet announced an official release date for the next Passat. At this time, the updated car is expected to debut sometime in 2018 either for the 2018 or 2019 model years. Elsewhere in its lineup, the automaker is expected to begin selling its next generation Jetta.
Stay tuned for updates as they become available.
Learn more about the current Passat »
Pictured: 2016 Passat