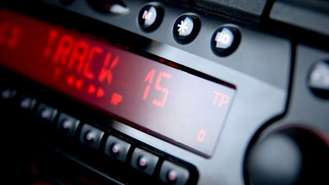 If you want a new car stereo system but haven't got the budget, you might find it more affordable to install simple upgrades and improve the sound and functions. Getting great sound from your car stereo needn't cost a lot.
Aux-in Plug or FM Transmitter
An auxiliary-in plug or jack is a simple cord that you can use to plug in the listening device of your choice, from a Walkman to your iPod. 3½" aux-in jacks can be bought at most hardware or computer stores for around $3. Most cars manufactured in the last couple of years already have an aux-in jack, but if you are still using cassette tapes and CDs in your car, this is a great way to upgrade and de-clutter.
If you don't have an Aux input, you can purchase a simple FM transmitter that fits into the headphone socket on your MP3 player. The device transmits the music on your MP3 player over an FM frequency to your car radio. FM transmitters usually cost around $20. They are a good alternative, but occasionally you may have a problem obtaining a clear signal.
Amplifier
If you are looking for extra volume from your new car stereo, you can install an external amplifier. Around $160 will get you 60 Watts of extra power and give your music more "oomph". Many amplifiers plug straight into the head unit of your stereo. They are easy to install, as you won't need any external converters.
Bass Booster
Adding a bass booster is a great way to improve the ambience of your music and give some extra volume. Most bass boosters consist of an amplifier and woofers, or subwoofers. At around $250 dollars, a bass booster gives your music the volume and depth it deserves. A bass booster is easily installed into the trunk of your car or under the back seats.
Speakers
If your music sounds tinny, it's possibly because the car speakers are inadequate. The speakers fitted in many older factory stereo systems will eventually give up. You can buy new ones starting at $18. New car speakers are made from better materials than older stock models. Most are now constructed from good quality rubber and fiberglass and are easier to install. New car speakers will give your music better balance between the treble and the bass.
If you choose to upgrade your car speakers, don't forget you might also benefit from upgrading your speaker wires. A heavier gauge wire containing more copper will give you a clearer sound, as there will be less stress on your other stereo components. An 8-gauge wiring kit will cost around $50, but when it comes to the quality of the sound, you get what you pay for.
Buying a Complete Car Stereo Package: What You Need to Know
If you decide to buy a complete car stereo system, you're going to be investing some money into your car audio.
What Does "Complete" Mean?
A complete car stereo system is much more than just the head unit. That's just one part of the package. You also need an amplifier, speakers and a subwoofer in the back to give the full bass sound. That means you're putting in several components with the stereo electronics. It's important that you select components that are compatible in order to have the best sound in your vehicle.
Brands
There are a number of major brands that offer complete car stereo systems. These are reputable and well respected, but certainly not the only brands that can do the job for you. It's important that you do plenty of research before spending your money. This allows you to obtain the best value for money and to find a complete car system that's right for your vehicle.
Speakers
All the components on a car stereo system are important, but the speakers can have the biggest influence on the sound. You need to have speakers that can handle your amplifier. If your amplifier is rated at 100 watts, for instance, you need speakers that won't distort at high volumes.
You also need to decide how many speakers you'll put in the vehicle. These days, vehicles often come equipped with four or six speakers. Check them all and replace those that can't handle the amplifier. You also need a good subwoofer for a complete car stereo system. Generally this will sit in the trunk, or behind the seats. It gives depth to the sound and allows you to hear the full range of the music.
Amplifier
A complete car stereo isn't really complete without a good amplifier. The head unit will do an adequate job on sound, but if you really want to hear a CD or MP3 you need to have a good amplifier hooked up to the system. Unless you want the entire neighborhood to hear your music, you don't need a huge amp if your car. A good amplifier that's used well will give real clarity to the sound and help you hear all the nuances of the music.
Head Unit
The head unit or receiver is the control center of your complete car stereo system. It will probably be the most expensive component. Always check the specs before making a decision, and buy the best head unit you can afford. This will help you achieve the best sound.
HD Car Stereo Components
HD car stereo is the future of broadcasting. What makes it different from AM or FM is that the signal is broadcast digitally. That means the quality of the signal is higher and there's no danger of experiencing interference in the broadcast.
HD Receivers
There's a very wide range of receivers for an HD car stereo. Virtually every major manufacturer has head units that are high definition stereo. These come with a variety of different options. All include built-in CD players, of course, like the four-star rated Sony DSX-S100, which comes with a USB port to allow you to plug in an MP3 player. Many also allow for smart phone plug-ins, as people often store music on their phones.
Some units, such as the five-star rated Pioneer MVH-8200BT, offer Bluetooth, so you can use a phone or MP3 player wirelessly with the head unit. It's effectively a multimedia hub for the vehicle, so it's extremely versatile. Others include outputs to pre-amplifiers to let you increase the sound. Some have touch screen tuners and controls to give you far more choice in your listening. It's important to find a unit with a built-in HD tuner, although you can also purchase outboard HD tuners.
Having as much as possible in a single unit does make everything much more handy and compact. However, you should only choose the options that you're likely to use, as this will save money on the cost of the unit.
HD Tuners
If you have a CD/receiver unit that works very well for you but you still want to have an HD car stereo, manufacturers offer tuners that will add on to your existing unit. This is the cheap, simple option to having HD car stereo without replacing a perfectly good head unit. Connecting it is simple, and one great advantage is that you no longer need the antennae on your car. Although cheaper than an entire head unit, they do present the problem of where to put them in a car.
HD Speakers
You want to make sure you have speakers worthy of the HD car stereo in your vehicle. There are no high definition car stereo speakers as such, but if you're installing HD car stereo it's a good time up upgrade your speakers and possibly add a subwoofer that will give great definition to the bass. For a subwoofer, try the JL Audio 12w6v2, which has been called one of the best in the world. It's not cheap, but all reviewers rate it as worth the cost.