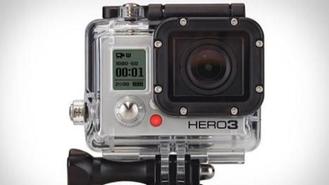 Dash cams, once found mostly only at the race track, are all the rage these days. There's something irresistible about recording your driving exploits for all to see, not to mention the fact that dash cam video footage can save you in court should you be involved in a not-at-fault collision. Thanks to this handy DIY tutorial coming to us by way of AOL Autos Translogic, you can fit your car with an always-on HD dash cam, all for under $200.
What You'll Need
GoPro Hero 3 HD Camcorder
GoPro Suction Cup Mount
USB Charging Cable
USB Car Charger
Power Drill
The process is really quite simple. Just remove the GoPro from its plastic housing and drill a small hole next to the camcorder's USB port. Plug in the USB cable and car charger to your 12V outlet, and use the suction-cup mount to place the GoPro as desired on the dash or windshield. We recommend mounting it upside-down for the best viewing angle; the Hero 3 has an option to automatically flip the video.
Then use the "Loop Recording" function to always have access to the last 24 minutes of video. You'll have that perfect drift (or nasty smashup) captured and available at a moment's notice, and all for far less than the price of dedicated auto dash cams with inferior video quality.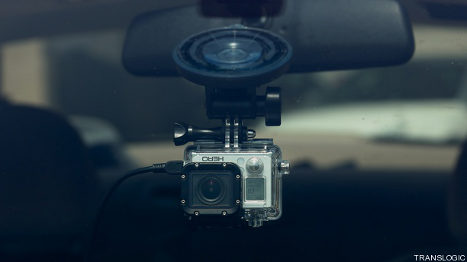 Just don't post video to YouTube of yourself casually ignoring traffic laws while bristling along at triple-digit speeds, or you may end up behind bars.