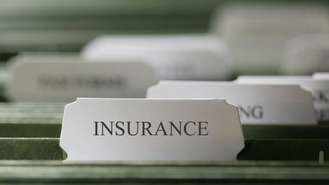 Getting teenage car insuranceis often far more expensive than finding insurance for an older driver. For those still with a learning permit, auto insurance can be hard to come by at a fair price.
5 Ways to Get a Good Price on Teenage Car Insurance
Affordable student car insurance isn't impossible to find, though, so if you're looking for cheap teenage auto insurance, here are five ways to get your teen insurance quote as low as possible.
Look for good student discounts. Teens with a GPA of 3.0 or higher are often eligible to receive a good student discount. Ask potential insurance providers about the requirements to qualify, as well as how substantial the discount is.
Look for distant student discounts. Students who are not living at home while attending school may qualify for a distant student discount. Not every insurance company offers distant student discounts, but there's never any harm in asking.
Take driver's ed. Teenagers who complete a driver's education course at an approved traffic school can often find lower insurance rates, since traffic school helps develop driving skills. Other courses, such as a defensive driving class, may also help bump insurance rates down.
Drive a safe car. Driving a car which is considered safe can in some cases provide discounts for anyone, including teenagers. If you're a teenager looking to purchase a car, consider getting one with anti-lock brakes, a theft deterrent system, and up-to-date airbag and seatbelt technology. It may be more money up front, but it could also save you a lot on insurance.
Show that you're responsible. If you develop a responsible image by driving safely and paying your insurance bills promptly, companies will be more likely to insure you for less in the future. Staying out of trouble will save you money.
Get Free Car Insurance Quotes »
Which Cars Lead to Cheaper Teenager Car Insurance?
No matter what you do, teenager car insurance is going to be slightly expensive. With no experience behind the wheel, teens are a big risk for insurers to take on. Your premiums will suffer accordingly. Sports car insurance and SUV car insurance can be very expensive, but there are some cars that may at least shave a bit of the cost. Here are some great ones to consider:
Honda Civic. The Honda Civic is probably the most popular with teens and parents. This car is favored by the insurance companies as well for several reasons, like reliability, fuel efficiency, solid performance and safety. It also keeps it value a lot longer than most other cars.
Toyota Scion. Another good car that will help lower the insurance for a teen driver is the Toyota Scion. It is somewhat inexpensive as far as cars go, but it is still a great performing car. It has good fuel efficiency and a lot of safety features that insurance companies prefer.
Honda Fit. The Honda Fit is a great little hatchback that is reliable, comfortable, and family friendly. It is another one that insurance companies love for its fuel efficiency and the safety equipment that comes standard with the car.
Toyota Corolla. The Toyota Corolla is quite similar to the Honda Civic in its features and popularity with teens. Used or new, it is extremely reliable, and has plenty of room and nice safety features. It is recommended by insurance companies that the owner should get it with the optional stability control.
Get Free Car Insurance Quotes »
Advantages of Teen Driver Car Insurance
One of the main rewards of getting teen driver car insurance is you provide your child with the opportunity to have individual responsibility. Being able to drive a car not only helps your child to transition into independence, but it can also help to teach them important lessons about safety, courteousness, thoughtfulness and more. What's more, they will legally be required to have this insurance to operate any of the vehicles you own or any other vehicle as well.
Another potential reward of getting teen driver car insurance is that most car insurance providers offer incentive programs to teenage drivers. These incentive programs typically take one of two different forms (and occasionally both):
A discount on your insurance premiums if your child maintains a clean driving record. This includes any traffic violations, accidents and related events.
A student discount program that's offered for teenagers who maintain a certain grade point average in school. Because adding a teenage driver to your plan can cause high insurance premiums, these two programs can help save you money and encourage good behavior and study habits in your child.
Get Free Car Insurance Quotes »
Disadvantages of Teen Driver Insurance
If you choose to let your son or daughter drive, be aware of their driving ability at all times and take caution. Most teenage drivers do not have ample driving experience. Some do not use caution or common sense very well when behind the wheel. If you worry for your child's safety while driving a car, accompany them until you feel comfortable. Simply purchasing insurance for your child is a risk, however.
Another risk associated with teen driver car insurance is a financial one. Many car insurance companies increase premiums for policies by a substantial amount if a family member is added, particularly if that person is a teenager. If your son or daughter does get into any accidents or moving violations, you may see your insurance rates skyrocket.
If you have additional questions about adding a teenager in your family to your insurance plan, ask your insurance company for assistance.
Where to Get Auto Insurance Quotes for Teenagers Online
The process of finding quotes on car insurance for a teenager is basically the same as finding them for anyone else. You could do an Internet search for car insurance companies in your local area, then go to each of their websites individually to get quotes. To do this, you just have to press the "get quote" button on the site and fill out the form that the button takes you to. If you want to get as many quotes for your teen as possible, it may get frustrating to have to fill out forms with the same information over and over again. To avoid having to fill out so many forms, you could go to a website such as 4freequotes.com or onlineautoinsurance.com, which only require you to fill out one form to get a whole list of quotes from various companies.
Get Free Car Insurance Quotes »
Who Has the Best Deals on Cheap Teenage Car Insurance?
The best deals on cheap teen car insurance can be tough to find, especially because a beginning teen driver is many times more likely to be involved in a collision than a more experienced driver. Despite this, cheap coverage can be found. In order to ensure the cheapest coverage possible, it is best to choose a reliable, safe vehicle that will not require collision or comprehensive coverage. If your high school driver is just starting to drive, public liability and property damage (PLPD) policy will very expensive on its own.
In order to find the best rates, request quotes from multiple insurance companies, including:
State Farm
Allstate
Progressive
GEICO
All four are known to have reasonable rates for teenager car insurance. These insurers also offer good student discounts for policyholders who maintain a B (3.0) average in school or those who are named to honor rolls and other honor lists. Not only can these discounts help with high school car insurance, they normally are extended through a student's college career, as well.
If you have an established relationship with a local agent, you may wish to request a quote through them. You may also be able to save more by having multiple vehicles or multiple policies on your account. Remember, when you are starting with a high insurance rate for a beginning driver, every small discount can help. Thankfully, insurance rates for beginning drivers go down quickly, especially if your young driver maintains a good driving record. In exchange for an accident-free driving record, insurance companies like State Farm offer a steer clear discount that rewards safe, accident-free driving. By making use of online quotes and young driver discounts, you can help your teen get affordable car insurance.
Get Free Car Insurance Quotes »
Some company products and programs to consider include:
Safeco Insurance. Safeco Insurance offer a product especially for teen drivers called Teensurance. As well as the normal auto insurance features it also includes extras to offer peace of mind for parents such as GPS tracking, speed alerts and arrival/departure notification. They also offer a discount of up to 15% for customers taking the Teensurance service.
Nationwide. As well as offering discounts on insurance policies Nationwide use their 80 years of insurance experience to provide online lessons helping teenagers learn higher standards of driving behaviors in association with the National Safety Council. Through this program they offer not only short term discounts but also education which will help young drivers maintain lower rates as they grow older.
Allstate. As one of the biggest insurers in the United States Allstate offer a wide range of driver education and recently carried out an extensive survey aimed at improving the safety of teen drivers. Rather than focusing solely on the teenager Allstate seek to involve parents in improving the standard of driving. They also offer discounts for full-time students meeting specific criteria.
Esurance. Esurance offers discounts on auto insurance to full-time students maintaining a specific level of educational achievement. They are also one of the few insurers that will allow under-25s to begin building up a discount based on their safe driving record. As long as drivers do not receive any traffic violations or insurance claims during a term they will be eligible for a discount after each term of their insurance.
State Farm. State Farm insure more vehicles than any other insurer in the United States and also offer a discount for students in full-tie education that maintain a high level of grades or are on the honor roll. There are also discounts available for successful completion of advanced driving courses.
Although teen driver insurance will normally be a large expense there are many discounts available which will help to reduce the cost. Many of these discounts focus on educating young drivers and helping them from being drawn into bad driving habits. Through continued driver education they can begin to build up their experience and increase their eligibility for further discounts in future.