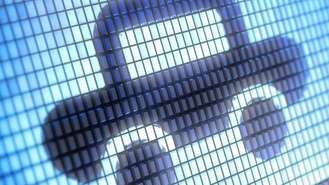 When planning to get a driver's license, downloading driving test software is a cheap method to pass the test the first time around. When undergoing a driving test preparation is critical. Familiarity with the test format and the questions themselves will lead to a passing score.
There are a lot of driving test software options that offer a convenient solution for drivers to prepare and review for an upcoming exam. Theories and practical driving test software can be easily downloaded onto any PC or Mac for a complete and thorough explanation of what to expect during this nerve wracking undertaking.
The driving test software should include practical exams, theory exams regarding road rules and regulations and hazard perception exams. These are all critical parts of a typical driving test and should be reviewed thoroughly to maximize the chances of a high, passing score. Here are a few places that offer driving test software downloads.
Filecluster.com. Filecluster.com offers free downloads of driving theory test software. Visit this site for more information regarding the download
Globalshareware. Globalshareware offers DSA (Driving Standard Agency) approved driving software that caters to both motorcycle and car test preparations. This site also offers a free test
cnet.com. Driving test software for Mac and iPhone users is available through cnet.com
Idrivesafely.com. This website offers an online driving lesson program called Defensive Driving Traffic School and More. The course offers state specific information and features including interactive animation and course memory. The program is updated on a regular basis, keeping the online driving lesson student up to date as well. The cost of the program is up-front and fixed. It also offers a money back guarantee and both phone and online customer service. Teen.idrivesafely.com is a division of I Drive Safely, this site provides online resources for teens learning to drive safely, using animations and easy to follow lessons. Mature.idrivesafely.com is another in the I Drive Safely series, this program is directed towards older drivers who want to earn discounts on the costs of their insurance. It features larger text and audio lessons
Trafficschool.com. An affordable online course designed for people who have traffic tickets and would like to lower their insurance costs and better their driving point records. The lessons are provided through streaming video, DVDs and workbooks
Teendrivingcourse.com. This website provides an online program geared to teaching teens about the basics of being safe while driving
Benefits of Using Driving Test Software
Driving test software should help to improve driver awareness for licensed and soon-to-be licensed motorists.
Hazard Perception Software
Hazard perception programs test a motorist's ability to recognize and react to various potentially dangerous situations that arise in the course of driving. The software uses images, interactive videos and tutorials as ways to improve a driver's recognition and handling of certain hazardous situation that affect a driver's awareness and perception of the road. The software presents the hazard as it may occur in real-time when driving, and offers tips and a complete review of the situation at the end of the clip.
Mock Test and Simulated Modules
The software also offers a "mock test" of specific hazards and an opportunity to look at a hazardous situation from various perspectives and responses. This interactive use of multimedia through the software is designed specifically to heighten senses and make the driver aware of the types of situations that may arise through the course of a driving day. The software offers a good way for individuals to sharpen their driving skills and improve road awareness.