The 4th of July is approaching, and we're already seeing holiday deals on an array of new cars. Automakers are wasting no time ahead of Independence Day in rolling out as much as $1,000 in additional cashback, as well as cheaper lease deals.
Here you'll find our roundup of this year's Fourth of July car deals. Since offers tend to debut at different times, we'll be updating this list frequently. Make this page your home base for the latest deal information as it becomes available.
Last updated 2:53pm Tuesday, July 5
Note: We've re-ranked our picks based on the latest developments.
Ford Smart Bonus, Regional Offers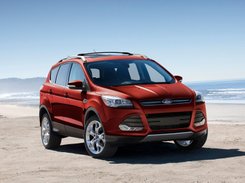 Starting June 21, Ford's $1,000 Smart Bonus on its oldest 2016 stock has been expanded to nearly every model. The offer really shines since it can be combined with 0% APR for 60 mos.
Get ready for some stellar regional deals. From June 30, a spike in lease discounts in California has resulted in a $199/mo, $0 down offer on the 2016 Ford Fusion SE (the same last-minute deal we saw before Memorial Day).
Beginning June 30, California shoppers can also choose a $1,000 trade-in assistance bonus on 2016 models like the Focus, Edge, Escape and F-150. The 2016 Escape now features up to $3,450 in offers ($1,450 cash + $1,000 finance bonus + $1,000 trade-in assist). Offers expire July 5. Shop Ford models »
Nissan Holiday Bonus Cash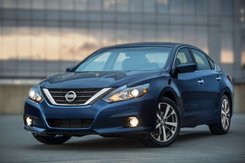 Beginning June 11, Nissan began offering a $1,000 holiday bonus on the 2016 Altima SV and SL. A $500 bonus is available on SR models. Base and S versions get no extra discounts.
The 2016 Altima 2.5 SV now features up to $3,250 in offers, factoring a $1,250 rebate, $500 regional bonus, $500 finance bonus and the $1,000 holiday bonus.
On June 20, a $500 holiday bonus was added on all versions of the 2016 Rogue. You can now get up to $1,500 cash back, or 0% APR/60 mos plus the $500 holiday bonus.
If you're open to leasing, the 2016 Rogue S is a stellar deal right now at $189 for 36 months with $1,899 due at signing. And that's before the $500 holiday bonus! Offers end July 5. Shop Nissan models »
Hyundai Summer Sales Cash + Trade-in Bonus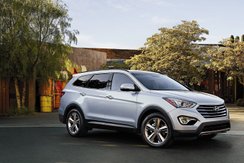 Starting June 16, Hyundai is offering $500 Summer Sales Cash on all versions of the 2017 Elantra, Santa Fe, Santa Fe Sport and 2016 Sonata.
That's in addition to a trade-in bonus introduced June 11 worth $750 on the 2017 Santa Fe Sport, and $500 on the 2017 Elantra and 2016 Sonata.
The 2017 Santa Fe Sport is a great deal right now with up to $2,750 in combined discounts ($750 retail bonus + $500 Summer Sales Cash + $750 trade-in bonus + $750 conquest bonus).
Prefer a sedan? Through July 5, the 38 mpg Sonata ECO features up to $3,750 in available savings ($2,750 bonus + $500 Summer Sales Cash + $500 trade-in bonus). Shop Hyundai models »
GM 20% Cashback, 0% APR for 72 Months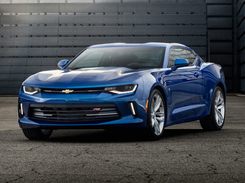 On June 22, GM began offering 0% financing for 72 months on the 2016 Camaro and Trax. This was later expanded to include the 2016 Buick Encore and GMC Acadia. However, things really got interesting on July 1...
Through July 8, GM is offering a 20% discount off MSRP on a wide range of 2016 models, including the Chevy Silverado (LT Crew Cab only), Equinox, Traverse, Trax, Impala, Sonic, Spark (and Spark EV), SS and Volt.
Note that the 20% discount will be available on all inventory through July 8— after that, only select stock will be eligible through the rest of July. Shop Chevy models »
Toyota Camry Cashback Boost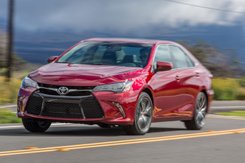 From June 16, cashback has been boosted to $2,500 (up $500) on all versions of the 2016 Camry and Camry Hybrid.
Since the 2017 model is only now beginning to arrive, expect the selection of outgoing models to be excellent.
If you prefer to lease, the 2016 Camry 4-cylinder SE ranks as one of the best midsize car leases, starting at $189 for 36 months with $1,999 at signing. Offers end July 5. Shop Toyota models »
VW Conquest and Finance Offers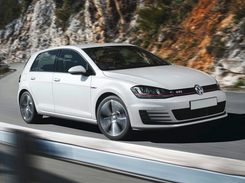 VW has switched gears this month with a finance bonus worth up to $1,500 on select models. One of our favorite deals is 0.9% APR/60 months plus a $1,000 bonus on the sporty 2016 GTI.
Coming from a competitor? A $1,000 "conquest" bonus is available on the Jetta and Passat. You can now take 0% APR/60 months plus up to $1,500 in savings ($500 finance bonus + $1,000 conquest).
In addition, on June 11 the lease discount on the 2016 Passat S was boosted to $4,000 in a bid to match competitors. It now starts from $189 for 36 months with $1,999 due at signing.
Offers have been extended from June 30 to July 5 to accommodate the holiday weekend. Shop Volkswagen models »
Lexus $0 Due at Signing Leases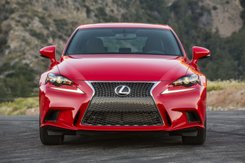 Lexus doesn't tout big discounts, but there are some outstanding new offers this month if you know where to look.
In the case of the 2016 Lexus IS 200t, the amount due at signing has been cut $400, and a new $0 due at lease offer was introduced.
You can now lease one from $329 for 36 months with $1,999 due at signing, or $379 with zero at signing. Our analysis reveals this to be the best lease on a luxury car this month.
The larger ES 350 isn't far behind following the addition of a $0 due at signing offer starting at $389 for 36 months. Offers end June 30. Shop Lexus models »
Honda CR-V Lease & Finance Specials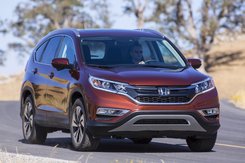 Beginning June 10, leases on the bestselling Honda CR-V were tweaked a bit— the payment was cut up to $20, but the amount at signing rose up to $500. It's a better deal than before, but now targeted toward payment-conscious shoppers.
You can now lease a 2016 CR-V LX from $199 for 36 months with $2,499 due at signing. However, most shoppers may not be aware that the more expensive SE has the exact same deal. There's even a $0 due at signing offer starting at $280 per month.
Beginning June 17, national finance offers were improved. Well-qualified shoppers can now get 0.9% APR for 60 months, or opt for extended financing at 1.9% for 72 months. Offers end July 5. Shop Honda models »
Additional Resources
Not seeing a deal you like? Here are some additional resources to help you.
Are Holidays Really a Good Time to Buy?: Learn all about holiday sales tactics used by automakers so you can make a more informed purchase.
Best Deals: Our roundup of the largest discounts in each segment this month. Use this to help find special offers worth up to 20% off MSRP.
Best Lease Deals: See our picks for the best lease deals this month in every segment. Our analysis covers over 400 advertised lease deals, and even includes a list of the cheapest leases you're bound to find.
Best College Grad Discounts: It's that time of year again. If you've graduated within the past 2 years or intend to within the next 6 months, special programs can save you up to an extra $1,000 off your next car. Here's our roundup of what to expect.
Green Car Deals: See our ranking of the best fuel-efficient cars, from hybrids to plug-in hybrids and electric cars. We've even listed the best deals on fuel-efficient gas-powered cars.
For an easy way to find the best deals, visit the CarsDirect Deals Page for the latest deal-related news and analyses. Browse expert buying advice updated monthly on nearly 300 models for insider insights you'll only find at CarsDirect. Be sure to sign up for email alerts to have the latest deals delivered straight to your inbox.
Offers listed here are based on a resident in Southern California and may be subject to change. Most lease offers are for well-qualified buyers based on available credit and exclude tax, license, title, registration, document fees and insurance. Not all buyers may qualify. Please check with your CarsDirect Trusted Dealer to confirm details and eligibility.