We want to make it as easy as possible to buy a new car -- and a big manufacturer rebate often make the decision even easier.
These are our favorite offers for November, but there are dozens more -- simply click through to find great deals in each segment.
Pricing and discounts vary by region. These examples assume a buyer lives in Southern California.
Save up to $3,500
It's a great time to buy a BMW with deep discounts.

Subtract rebate savings from a CarsDirect price as low as $88,050.

Expires January 2, 2014
Save up to $5,000
A huge discount for a coupe model that isn't actually changing for 2014.

Combine with a low CarsDirect price of $37,787.

Expires January 2, 2014
Save up to $6,000
An exceptional crossover and an exceptional value.

CarsDirect prices start as low as $25,581.

Expires January 2, 2014
Save up to $7,000
A stunning rebate, even before state and federal incentives.

Enhance savings with a CarsDirect price as low as $31,637.

Expires January 2, 2014
Save up to $2,500
The Sedona isn't close to being the best minivan in the class, but no one can beat its price.

Combine with a CarsDirect price as low as $23,923.

Expires December 2, 2013
Save up to $5,500
The Ford Taurus offers full-size space for a compact price.

Rebates complement a CarsDirect price as low as $21,578.

Expires January 2, 2014
Save up to $14,000
With manufacturer and government incentives, this EV isn't that much more expensive than a conventional RAV4.

Savings add up with a CarsDirect price as low as $49,778.

Expires December 2, 2013
Save up to $4,000
Nissan knows that truck buyers expect a hefty incentive.

The deal gets better with a CarsDirect price as low as $27,046.

Expires January 2, 2014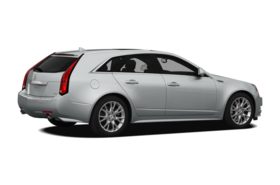 Save up to $5,000
A stylish wagon with an even more stylish discount.

CarsDirect prices start as low as $38,103.

Expires January 2, 2014