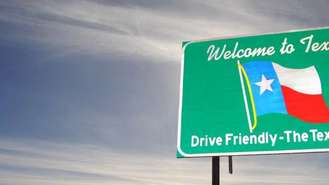 There are a lot of situations that would require or prompt you to obtain your Texas driving record. You can get your Texas driving record online through the Texas DPS website or at a Texas DPS office.
Businesses will often order copies of driving records of potential employees to determine their driving histories. When this is done, the DMV censors certain classified bits of information from the driving record in order to protect your identity.
How to Get Your Texas Driving Record Online
Go to the Texas Department of Public Safetywebsite
The upper right side of the page will have, in big red words, "Driver License & Online Services". Underneath this caption is a picture of a sample Texas driver's license. Click on the image or words to go to the Drivers License Division
Under the "Online Services" list, click on "Driver Record Request"
The page that follows should say, "Licensee Driver Records". The page states a person with a Texas drivers license can obtain their own driving record for a fee, but will first have to log-in to the application
To log in, place your drivers license number, birthday (mm/dd/yyyy), the last four digits of your Social Security number, and your DPS audit number in the appropriate boxes. When finished, click "Log in", which can be found towards the bottom, left side of the page
Choose the record you want to order. You can choose to get a record that states your current driving status, your three-year driving history, a list of all your accidents and violations, and other certified driving records. Up to five records can be requested per visit to this DPS application
After selecting the record you want, enter your mailing address, review all of the information you requested, and pay the fee for the record using a credit card. The fee for obtaining these records can range from $4.50 to $22.00 each, plus a $2.00 convenience fee. After you have submitted all of the information required, print the provided receipt
You'll receive your driving record in the mail within 14 business days.
How to Get Your Texas Driving Record at the DPS Office
If you don't have access to the internet, you can go into a DPS office and fill out a form called: "Texas DPS, Application for Copy of Driver Record." This form can be filled out at a later time and mailed to the DPS with a cashier's check or money order.
To complete the transaction at the DPS office, fill out the form and hand it to a Texas DPS agent when it's your turn. The agent will process your request and you'll receive your Texas driving record in the mail within 14 business days.
Understanding What's on Your Texas Driving Record
A Texas driving record, like a driving record in any other state, maintains information about all of the traffic and moving violations associated with a particular licensed driver. Once you have passed your Texas driving test, any subsequent citations or suspensions will appear on your driving record. In some cases, you may be able to remove a particular violation or bit of information from your record by taking a defensive driving course or another type of driver education class.
Moving Violations
The most common piece of information found on a Texas driving record is in regards to moving violations. If you have been pulled over by a police officer and issued a citation, a record of the violation and ticket will appear on your driving record. Similarly, if you've been photographed running a red light or speeding and subsequently charged by the state of Texas, a record of this will appear on your driving record as well.
Moving violations are associated with points on your driving record. Depending upon the type of violation and the severity, you'll receive a certain number of points. Once you reach a certain point total, or if you accumulate a given number of points in a particular period of time, you'll face consequences like additional fines and/or suspension of your license.
Parking Violations
Parking violations do not generally appear on your Texas driving record. If you've received a parking ticket or citation, this will not automatically generate points or appear on the record. However, if you've committed multiple parking violations and have failed to pay the subsequent fines, the state of Texas may revoke or suspend your license. If this is the case, a record of that suspension will appear on your record, along with an explanation of the suspension. You can typically have your license reissued by completing driver education courses.
Ordering Your Texas Driving Record
In order to enroll in a responsible driving course, you'll need to present a certified copy of your driving record. These can be ordered online or at the DMV office. The state will print a copy of your driving record and mail it to you for your use. There is typically a nominal charge associated with ordering and requesting a copy of your driving record, although this depends somewhat upon the speed with which you require the record.
How to Improve Your Texas Driving Record
If your Texas driving record is less than perfect, there are several steps you can take to help improve it, including following Texas driving laws, taking defensive driving classes, and more.
Pay all your traffic fines.A suspended license won't be reinstated and points won't be removed from your record until you pay off all your fines or tickets that need to be paid. Make these payments a priority.
Take defensive driving classes.Many times DPS will forgive a ticket or points on your driving record if you take a defensive driving class, which can be done online or a classroom setting
Be smart about your phone.Texas recently adopted laws relating to cell phone use while driving. It's against the law to text and drive. It's also against the law to talk and drive in a school crossing, unless you're using a headset. Newly licensed drivers are not allowed to use a cell phone while driving at all. Cell phone distractions are a big cause of careless and thoughtless behavior on the road. If you have to talk on your phone while on the road and it is legal for you to do so, use a hands-free device at all times. Better yet, silent your phone while driving to eliminate the lure of ringtones and other notifications
Take any necessary diversion classes. Having a DUI is like carrying a scarlet letter for what seems like a lifetime. To help remedy this situation, you may be eligible to take drug or alcohol classes, or attend AA or NA meetings to help clear your record faster
There are many steps you can take to improve your driving record, most of which mean applying common sense. Safe driving and follow through on court-ordered instructions can help you get started on the path to a good driving record.