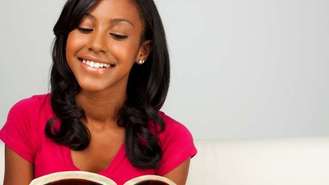 You're about to take a drivers license test, and you need a DMV study guide. There are many of them available, some better than others. The best source for information on what's covered in DMV tests is your state's driver's manual or handbook.
Online Sources
There are a number of places you can visit online to take practice DMV tests and study a DMV study guide. One of these sites is known as the unofficial DMV Guide site. Other sites also specialize in manuals and study guides.
State Specific Driver's Handbooks
The best source for a DMV study guide is the driver's manual or handbook provided by the Department of Motor Vehicles in your state. The manuals provided by your state are going to be more up to date than those from a third party source.
Behind the Wheel Tests
You may not have problems with written tests, but have problems with practical tests. Because of this, you need to take a practice driving test before you go to the DMV and take the actual test. If you've been enrolled in a driver education course, one of the features of this course should be the offering of practice driving tests, both written and practical, until you feel comfortable enough to go take the actual test administered by your state.
How to Get a DMV Driver's Manual
In the DMV driver's manual, pavement marking, road signs, speed limits, and laws specific to your state are reviewed so you can know how to drive safely. The Department of Motor Vehicles is one place you can find a driver's manual, but it can also be found in other locations.
Online.If you don't have time to stop by the DMV or somewhere else for a driver's manual, go online and download it. Every state has a copy of their driver's manual on their DMV website
The library.Many libraries have DMV driver's manuals you can take home and keep. The manuals are often found in their community resources area or by the books for teens. If you aren't sure where to find them at your library, ask a librarian to point you in the right direction
Local high schools.Young people often obtain a copy of the DMV manual at their schools, which is often found in the counseling office's resource area, driver's education classroom, or school library. If you're a student and aren't sure where to find a copy of the DMV manual, ask the front office or your counselor
Police stations or public safety buildings. Most police stations and public safety buildings have copies of the DMV manual for automobile drivers and motorcycle riders. If you can't easily find a copy of the manual in the resource area, ask the clerk at the desk where they are or if they can give you one