Used 2014 Ford Fusion For Sale Near Me
14 vehicles within 50 miles of
2014 Ford Fusion Overview
With stunning Aston Martin-like looks and high quality, the Fusion maintains its sporty fresh-faced appeal in a smooth midsize package.
What's New for 2014
The Fusion's biggest news is under the hood in the form of a 1.5-liter EcoBoost four-cylinder engine. New color combinations are also offered.
Choosing Your Ford Fusion
With its most recent redesign, the Fusion became a serious contender in the midsize market. It won't be taking the bestselling crown from the Toyota Camry in the near future, but Fusion sales are now nipping at the heels of those for the Honda Accord and Nissan Altima.
Ford also produces a variety of hybrid and plug-in Fusions, but divides those with conventional engines into three trim levels: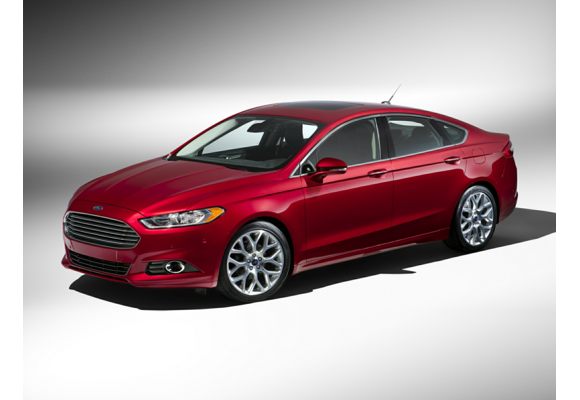 CarsDirect Tip
We can make a strong case for each of the Fusion's trim levels: Though it's light on features, the base S is delivers a lot of style and quality for the money; the SE, meanwhile, is where most buyers will find the right balance of value and amenities; and the Titanium is a bargain hunter's alternative to the Lincoln MKZ, with which the Fusion shares a platform.
Find more information on Ford vehicles