In 2011, the automaker rocked the automotive world with the release of its flagship sedan, the Equus. Hyundai has established itself as a brand that delivers value and high levels of equipment at a lower price than competing models. True to form, the Equus includes all the luxury and goodies that cost tens of thousands from German rivals.
What's New For 2014
Significant upgrades to the Equus for 2014 model include enhancements to exterior and interior design, vehicle dynamics, material selection, driver technology displays and advanced safety features.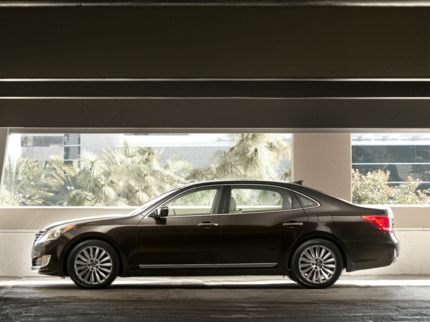 Choosing Your Equus
Under the hood is a 5-liter V8 with variable valve timing and direct fuel injection. Mated to a standard eight-speed automatic transmission, it puts out 429 horsepower and 376 pound-feet of torque.
There aren't any options menus when buying an Equus—rather, you choose from one of two lavish trim levels.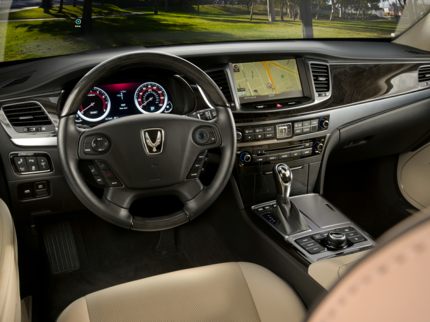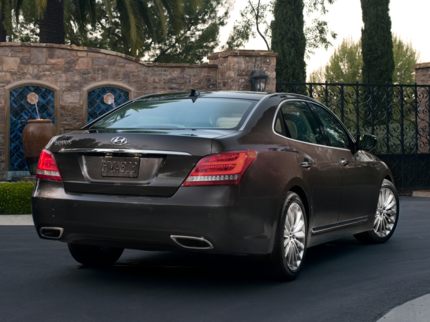 CarsDirect Tip
You may as well go for the Ultimate—it's still an incredible value when compared to any rival.