Land Rover's entry-level vehicle, the LR2, offers both superb on-road handling with true off-road capability and versatility. Don't let its size or less expensive price tag fool you—the LR2 features the same extreme off-road capability as its much more expensive siblings.
What's New for 2014
The LR2's infotainment system gets a more responsive touchscreen and features improved scrolling.
Choosing Your Land Rover LR2
A turbocharged 2-liter four-cylinder now powers all LR2s. Linked to a six-speed automatic transmission, it produces a healthy 240 horsepower and 250 pound-feet of torque. Its EPA ratings of 17 mpg city and 24 mpg highway are significant improvements over the previous six-cylinder engine. The LR2 also has standard intelligent four-wheel drive and Land Rover's Terrain Response system that adapts to conditions ranging from sand to snow.
There are three trim levels to choose from: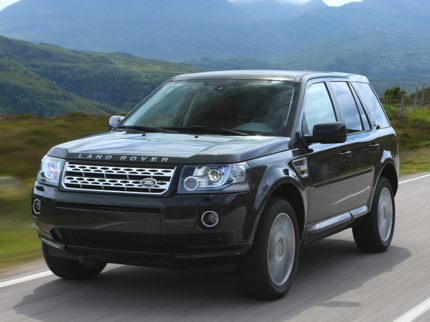 CarsDirect Tip
The conservative alternative to the ultra-fashionable Range Rover Evoque, the LR2 offers a lot of capability and luxury in an efficient, compact package. Unless the HSE or HSE LUX comes with features you just can't live without, we think the Base model is more than adequate for most buyers in this class.