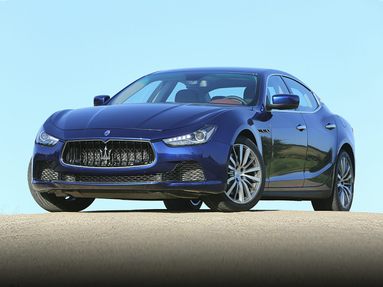 Fiat is betting big that its once-dormant Maserati brand will grow again to sell 50,000 cars annually, and a big part of those hopes rests on the company's new more compact – and more affordable – classy luxury sport sedan. Named the Ghibli, the new BMW 5-Series-sized entry made itself known to most of the nation through a well-received Super Bowl commercial entitled "Strike", but it has been in the works much longer. And priced from $66,900, the Ghibli is poised to strike in a North American market where Maserati had triple-digit growth in 2013.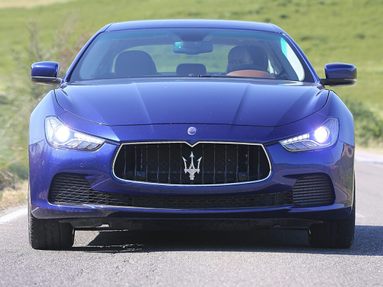 If you're familiar with Maserati's current pricey flagship sedan the Quattroporte, now in its second generation, the Ghibli will be instantly recognizable as the latest in Italian sport sedan design. It echoes the Quattroporte's shape closely and shares its platform, but comes with shorter overhangs, curiously calling to mind the curvaceous INFINITI Q70 sedan.


The 2014 Ghibli comes powered by a Ferrari-built, twin-turbo V6 engine making 345 horsepower, routed through a stout ZF 8-speed automatic transmission to the buyer's choice of rear-wheel-drive or all-wheel-drive. That will allow for a 5.5-second 0-60 mph dash, with power coming fast and hard to a 165 mph top speed. The upscale Ghibli S Q4 sees more-aggressive turbo boost to raise horsepower to 404, bringing the 0-60 dash down to 4.7 seconds and allowing for a 175 mph top speed. A diesel model will reportedly reach American shores next year.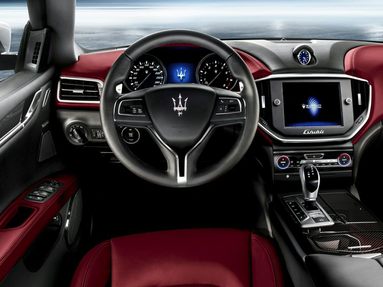 As for inside accommodations, Maserati will spare no expense when it comes to luxury or quality, with rich Italian leather and woods at the heart of the experience and features such as heated and ventilated front seats, a sport suspension and 21-inch Titano Anthracite wheels coming as options. Maserati's Skyhook Electronic Damping Control system, an option, will help read the road ahead to ensure a cushy yet sporty cornering response.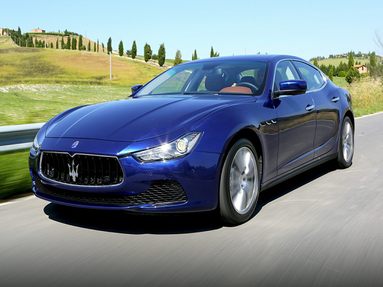 While the brand may be touting Ferrari connections in engine design, it is in interior comfort and style where they have a chance to set themselves apart from the BMWs and Benzes of this world, with an available Bowers & Wilkins 15-speaker audio system and integrated WiFi hotspot keeping things hi-tech.

The Ghibli is on sale now and is priced from $66,900 for the base model or $76,900 for the Ghibli S Q4.