The Ford Fusion Hybrid blends the space and good looks of the popular Fusion midsize sedan with an advanced gas-electric hybrid system for great efficiency. This pairing makes the Fusion Hybrid one of the most practical and attractive sedans on the market.
What's New for 2015
For 2015, the Fusion Hybrid gets a standard backup camera, power driver's seats on SE and Titanium, an optional Terracotta brown leather interior on SE and Titanium models and four new paint choices.
Choosing Your Ford Fusion Hybrid
Buyers can choose from three well-equipped trim levels: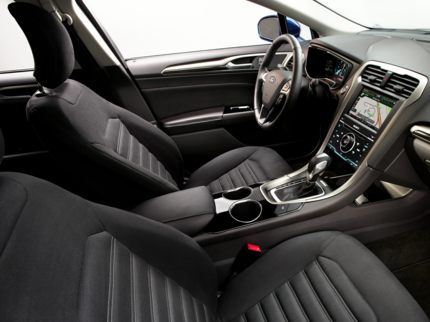 CarsDirect Tip
A loaded SE costs about the same as a base Titanium, so it's worth considering the top model if you're going to pile on the options. But even in SE trim, the Fusion Hybrid is a reasonably well-equipped vehicle.
Choose your Ford Fusion Hybrid »