With roots that reach back to the first Chevrolet pickup truck in 1918, the GMC Sierra is one of the yearly top performers in the pickup truck segment. Within the Sierra's lineup is the big-daddy of them all, the GMC Sierra 3500HD. Over the years, this work-prepped truck has become less utilitarian, and the all-new 2015 model is the best combination of work and pleasure to date.
What's New For 2015
For 2015, the Sierra 3500HD receives a redesign that puts it along the styling line of its little brother, the Sierra 1500. This redesign include all-new sheet metal and a refined interior.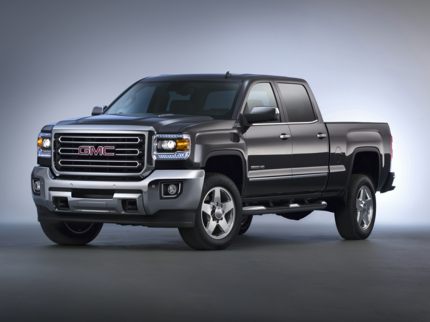 Choosing Your Sierra 3500HD
Because of its roots as a work truck, the 2015 Sierra 3500HD is offered in a variety of body styles, and picking the right one for you is the first step in selecting your truck. The body options include a regular cab with an eight-foot bed; a double cab with an eight-foot bed; and a crew cab with a six-foot, six-inch or eight-foot bed. You also get to choose if dual rear wheels or single rear wheels are best for you -- the former is best for heavy hauling and the latter is easier to handle for day-to-day driving.
On top of the bed and cab configurations, the 2015 Sierra 3500HD has a range of drivetrains to choose from. The pickup comes standard with a 6-liter Vortec V8 that produces 300 horsepower and 380 pound-feet of torque, rear-wheel drive, and a six-speed, Hydra-Matic 6L90 auto transmission. Available as options are four-wheel drive, a Duramax, turbo-diesel 6.6-liter V8 that produces 397 horsepower and 765 pound-feet of torque, and an Allison 1000 six-speed auto transmission.
With the body configuration and drivetrains in place, you get to choose the level of luxury you like from four trim levels:
CarsDirect Tip
Choose the Sierra that best suits your needs and budget -- if you're purchasing near the top of the lineup, we recommend a fully-loaded SLT that is much more affordable than the Denali, and has nearly all of its features.
Choose your GMC Sierra 3500HD »