The Honda Accord Hybrid takes one of the most practical and rational midsize sedans out there and makes it more efficient with a trick hybrid system that significantly boosts its efficiency. While it comes at the cost of a sizeable price hike, the Accord Hybrid is one of the best of its kind on the market and worth considering if you like the idea of a midsize hybrid sedan.
The headline is up to 50 mpg, a marked improvement over the four-cylinder Accord's 36 mpg highest rating. So for drivers who are light-footed and drive in heavy traffic, the Accord Hybrid could be an interesting proposition.
What's New for 2015
There are no notable changes to the Accord Hybrid for 2015.
Choosing Your Honda Accord Hybrid
As with any other Honda, the trim level you choose determines equipment levels -- aside from dealer-installed features, options and packages are essentially non-existent.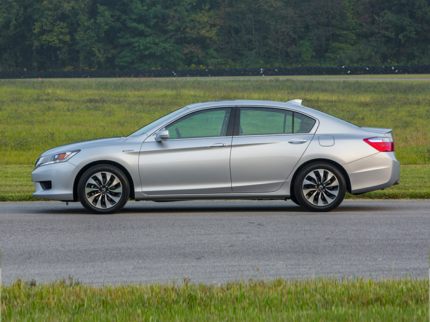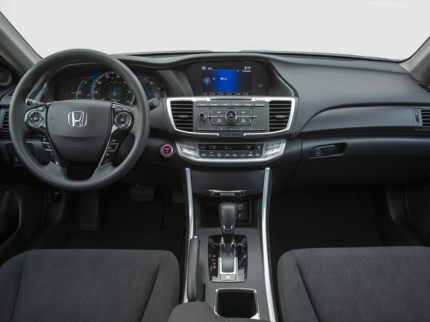 CarsDirect Tip
As a value proposition, it's best to stick with the base Hybrid trim, which is equipped similarly to an Accord EX. But if you're looking at the Accord Hybrid as something of a premium product, the Touring includes a lot of good features for roughly the same price as one of the non-hybrid loaded Accord rivals -- which makes it look like good value.

Choose your Honda Accord Hybrid »