Buyers in the market for a full-size luxury sedan don't usually put Hyundai on their shopping list, but they probably would if they knew about the Equus. When it comes to size, power and luxury, the Equus is right up there with the coveted European flagships. What it lacks in brand recognition and image can be easily forgiven once its class-leading price is factored in.
What's New for 2015
The Equus is essentially unchanged.
Choosing Your Hyundai Equus
The Equus certainly looks the part of a premium luxury sedan thanks to its sheer mass and finely tailored body. You get the same impression on the inside, which greets passengers with high-grade leather, fine wood and an abundance of slick technology.
Not surprising given its aspirations, the Equus is a rear-driver powered by a 5-liter V8 that produces a forceful 429 horsepower, matched to an eight-speed automatic transmission. You can tailor the car's performance to one of three available driving modes: Normal, Sport and Snow. All models carry an adjustable air suspension for maximum cruising comfort.
The Equus is available in two indulgently equipped trim levels: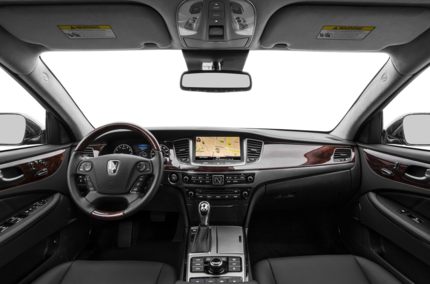 CarsDirect Tip
Even in top Ultimate dress, the Equus undercuts its better-known competitors in price by a significant margin. The $7,000 upgrade is worth it if you intend to carry passengers in the back on a regular basis.