Used 2015 Lamborghini Huracan For Sale Near Me
There are no vehicles within 100 miles of
Please modify your search criteria.
2015 Lamborghini Huracan Overview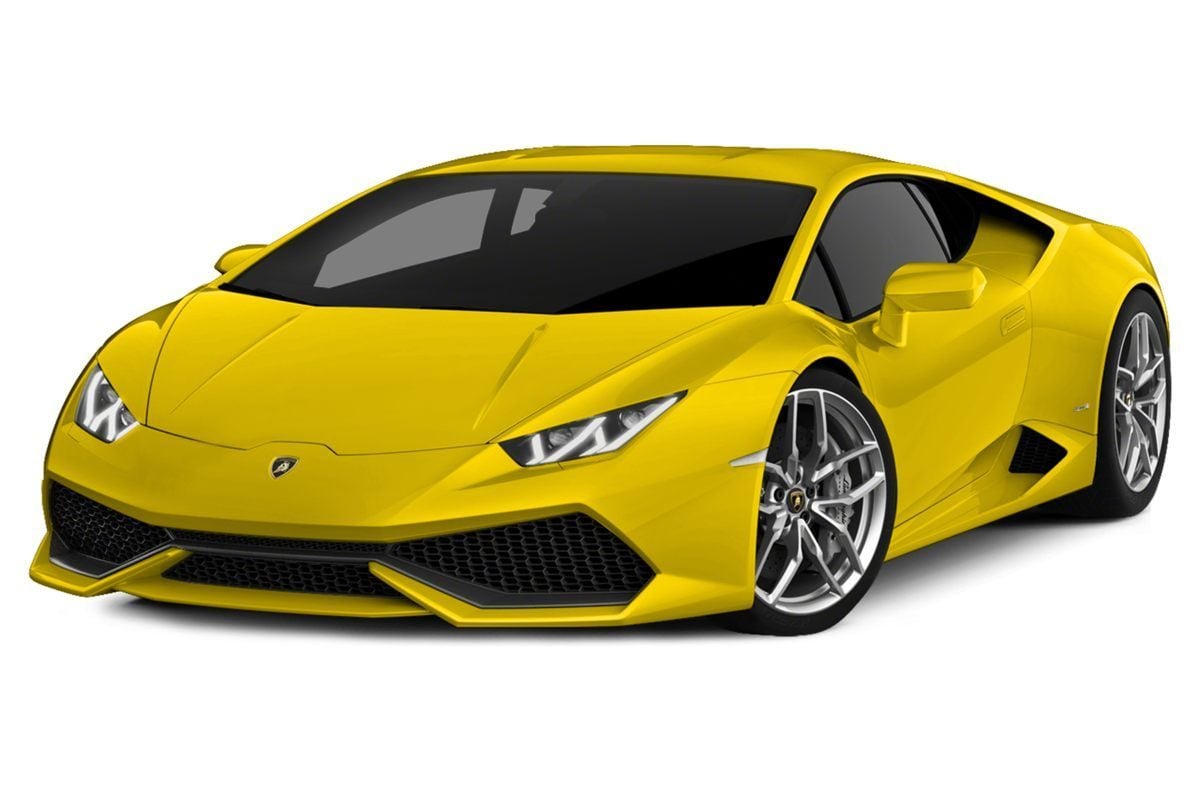 With 10-year-plus product cycles, it's not every day an all-new production Lamborghini comes along. Awe-inspiring in its power yet magnificent for its simplicity, the clean-sheet new 2015 Lamborghini Huracán is all set to replace the outgoing Gallardo as the entry-level model in the Lamborghini lineup, if that's possible for a pure-bred Italian supercar. Think big V10 power, high-limit AWD handling and an evolution of the angular yet silky-smooth styling that made the Gallardo such a big hit – 13,000-plus units were sold over its long and glorious production run.
Placing the Huracán next to a Gallardo, styling is more streamlined and less overwrought. An extremely low cowl with a steeply raked windshield provides good visibility while giving the supercar a cab-forward, ready-to-pounce presence. Thanks to liberal use of carbon fiber in the car's rear bulkhead, B-pillars and center tunnel, weight has dropped by 50 pounds compared with the Gallardo while structural rigidity has risen by 50%. If the pricey Aventador is a little over the top for your tastes, the Huracán with its sleek yet complex styling may be just the ticket.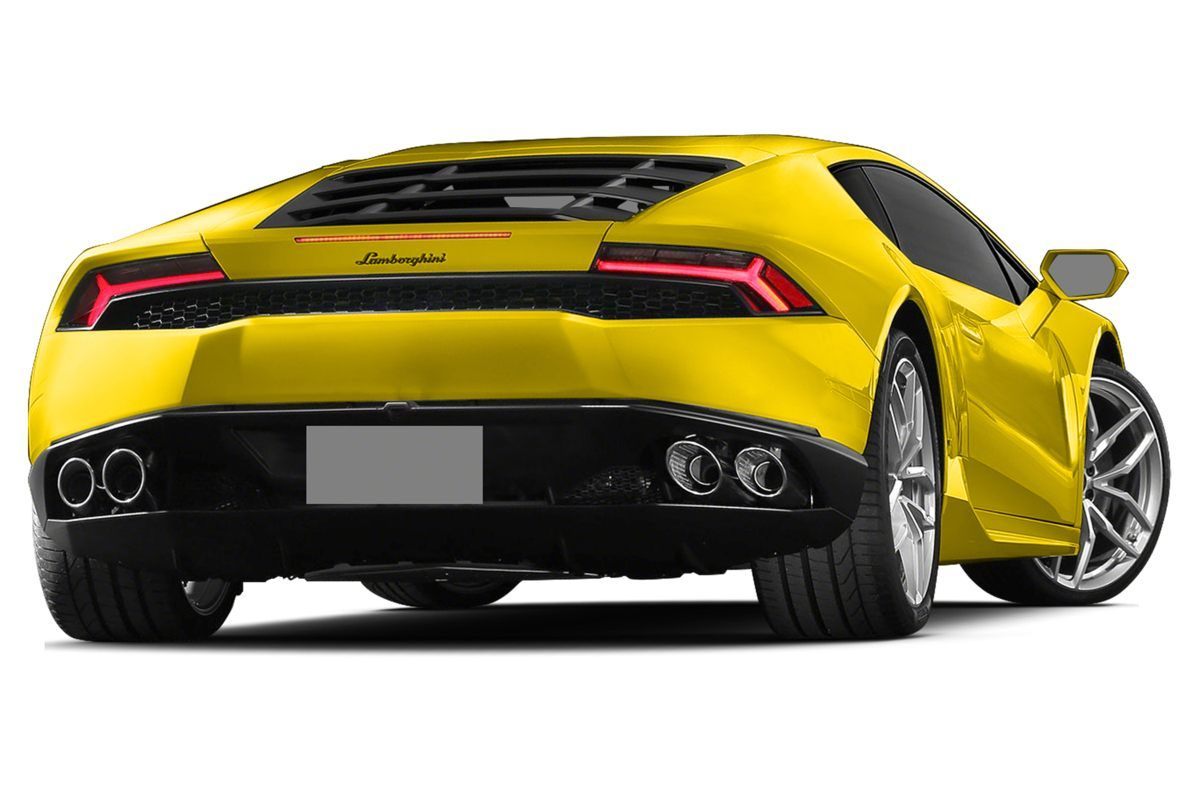 A mid-mounted 5.2-liter V10 provides all the power you'll ever need--or want--now featuring Lamborghini's dual injection system with both direct and port injection helping with power and fuel efficiency. Output has risen over the Gallardo, now with a massive 602 horsepower and 413 lb-ft. of torque on tap. Zero to 60 mph comes in at a scant 2.9 seconds, and the Huracán is capable of a 202-mph top speed. As for fuel efficiency, we're still in gas guzzler territory, but ratings of 15 city and 21 highway mpg aren't all that bad.
No traditional 3-pedal manual transmission will be offered, at least at launch, with the lone transmission choice a 7-speed dual-clutch automated manual sending power to all four wheels. The AWD system naturally features a 30% front and 70% rear torque split, though can send up to 50% power to the front wheels or 100% to the rears based on current traction needs, controlled by an accelerometer and gyroscope to analyze forces acting on the car at any given time. Carbon-ceramic brakes provide plenty of slow-down-and-stop to match all that get-up-and-go.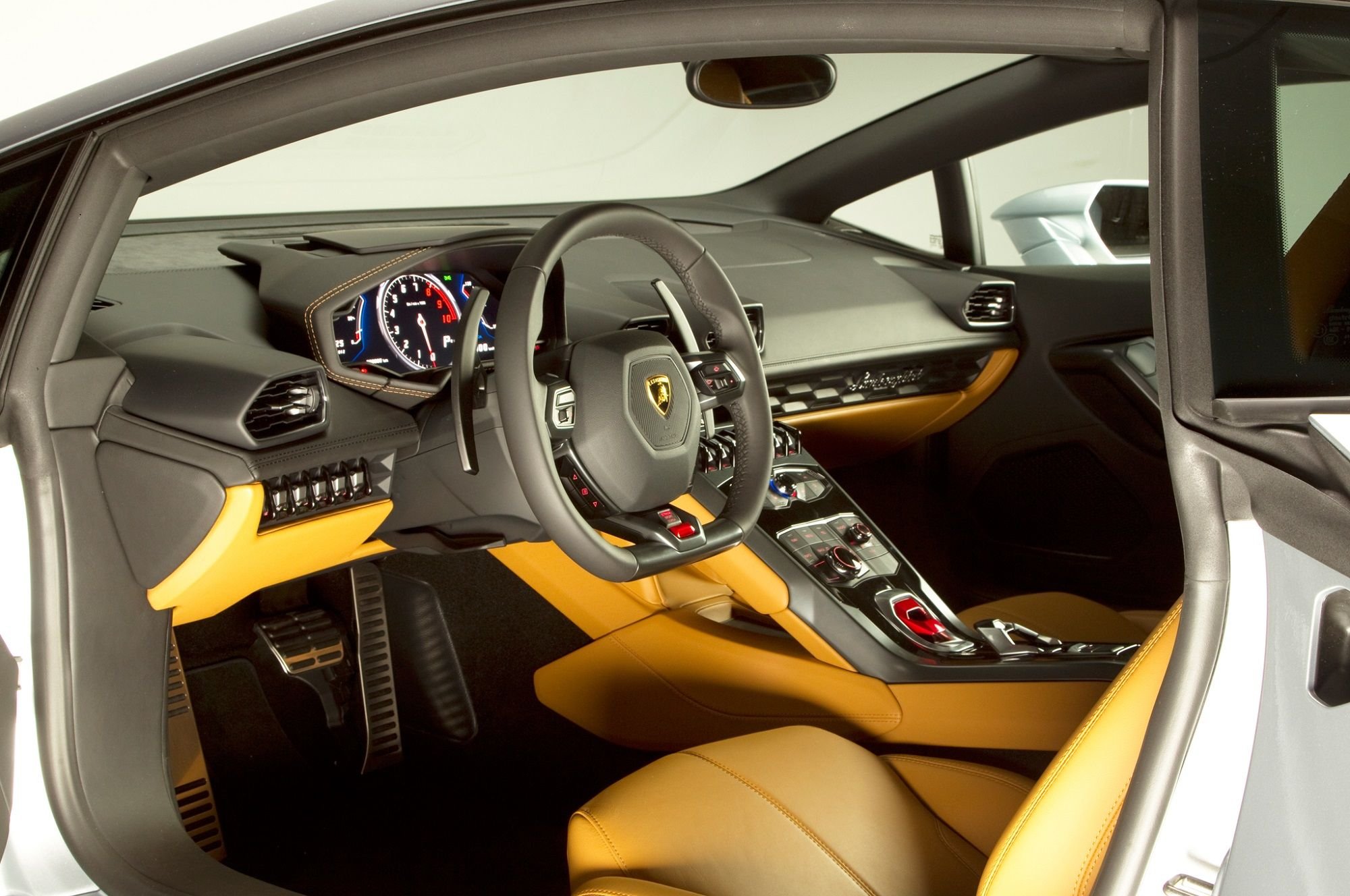 An interior free from any excessive ornamentation that may take away from the driving experience is almost retro in its simplicity. The dashboard is dominated by a configurable 12.3-inch display that shows tachometer, speedometer and performance info as well as containing a fully featured navigation system; there is no secondary display on the center stack.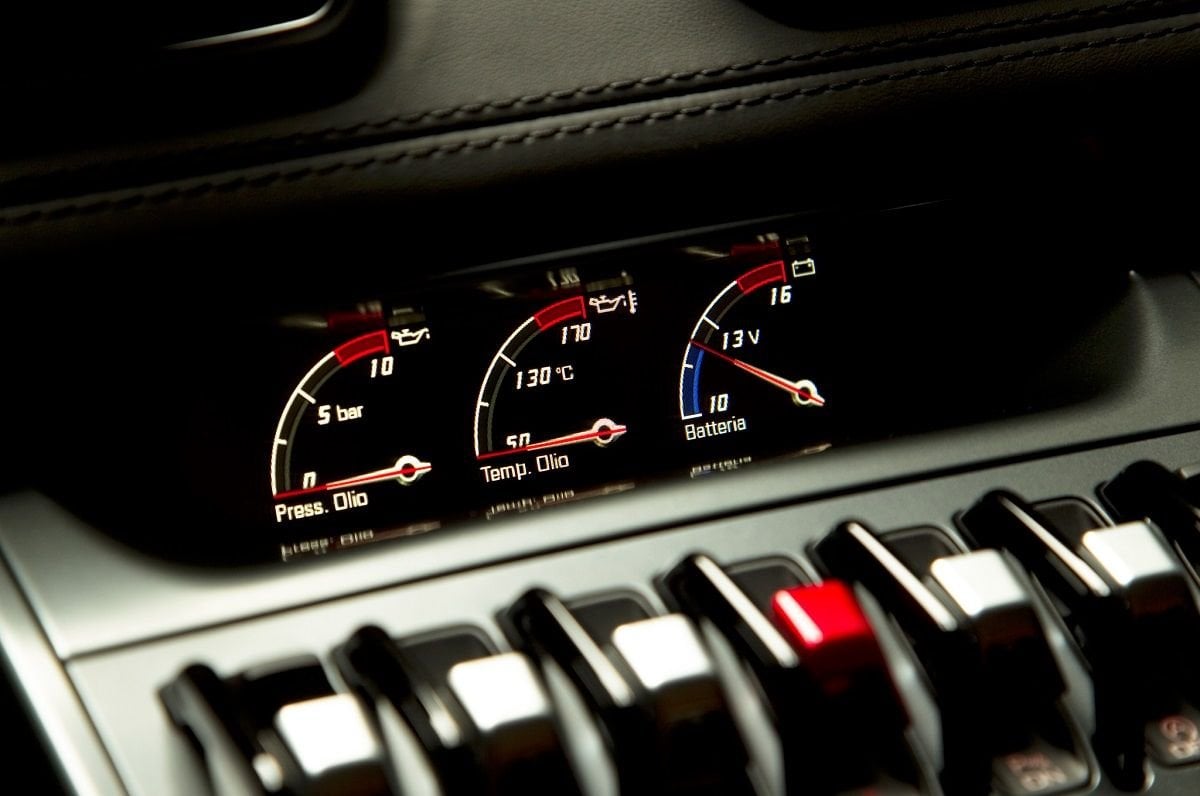 Lamborghini's steering wheel-mounted ANIMA switch allows the driver to select from Strada (street), Sport, and Corsa (race) modes that affect everything from transmission shift logic to steering, AWD system and engine settings. Leave the car in Strada mode for a surprisingly carefree on-road demeanor, or switch it to Corsa for the full roar of power, lightning-quick shifts, heavier steering and a stiffened suspension.
Lamborghini fans: the company is taking orders now, so get your wallet ready or take out a second mortgage. Pricing starts at $243,245 and will quickly rise to around $300,000 if you check off all the option boxes, like matte paint for just $14,000.
Find Your New Lamborghini Huracan On CarsDirect
Find more information on Lamborghini vehicles
Lamborghini Huracan By Year