The iconic Mazda Miata rolled onto the American scene 25 years ago to unanimous praise for its charisma and simplicity. It's become more sophisticated since then, but still delivers the classic sports car experience that won over the masses in the beginning. Few cars in its price class offer a similar level of sheer driving enjoyment.
What's New for 2015
The base model sheds its vinyl top for a cloth one, and a 25th Anniversary Edition trim package debuts.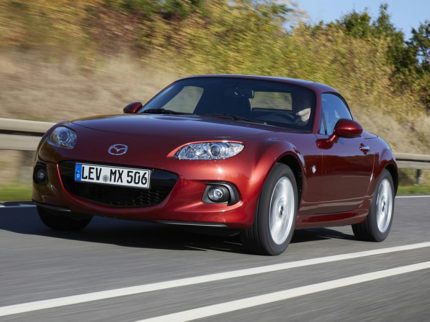 Choosing Your Mazda MX-5 Miata
The rear-drive MX-5 Miata is a textbook roadster with a snug two-person interior, manual soft top and athletic shape. The base model starts out with a five-speed manual transmission, and the upper trim levels get a six-speed unit. Although it might go against tradition, any Miata can be equipped with a six-speed automatic. The sole engine is a 2-liter four-cylinder with 167 horsepower, or 158 with the automatic.
The MX-5 Miata is offered in four trim levels for 2015: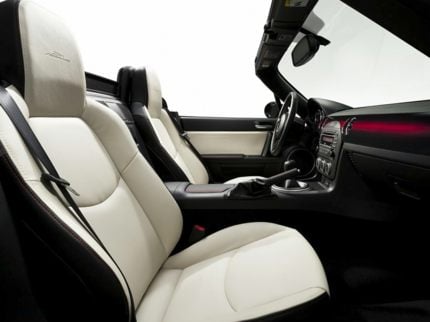 CarsDirect Tip
We're pleased to see that a manual transmission is still offered on all trim levels. If you're going that route, upgrade to the Club to get the more modern six-speed unit. The standard soft top looks perfectly appropriate on a car like the Miata, but the hardtop available on the upper trims is infinitely more practical, especially in winter driving.
Choose your Mazda MX-5 Miata »