A seven-passenger crossover with 550 horsepower might sound like overkill to some, while others will consider it the coolest thing on wheels. For those in the latter group, Mercedes-Benz serves up the GL63 AMG, a big luxury ship that moves as quickly as technology and physics allow.
What's New for 2015
The GL63 is essentially unchanged.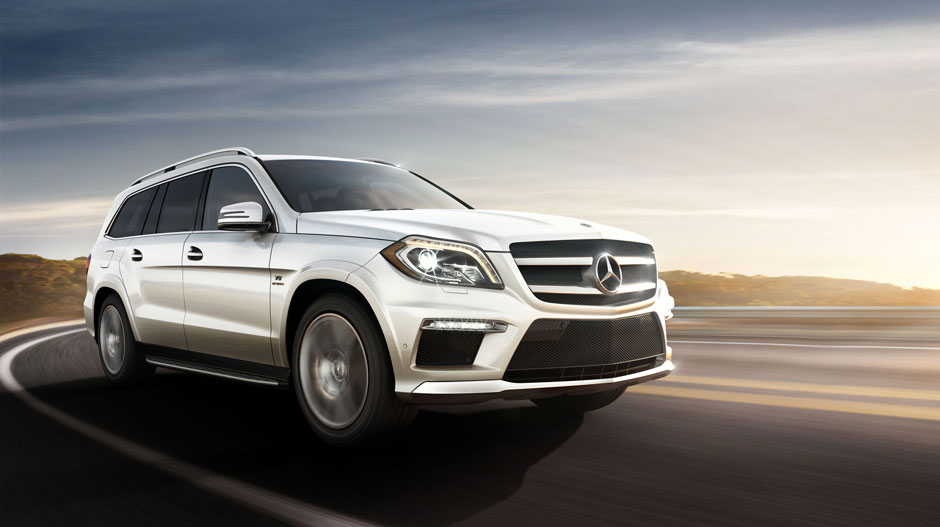 Choosing Your Mercedes-Benz GL63 AMG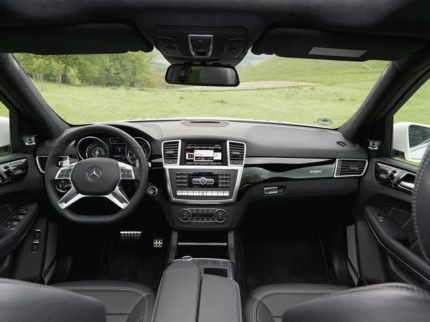 The famed AMG designation is reserved for the sportiest model in each Mercedes-Benz line. The 63 AMG certainly leads the GL-Class in performance, not to mention technology, luxury and sheer exclusivity. Power comes from a 5.5-liter V8 that pumps out 550 horsepower, enough to take the hulking crossover from zero to 60 mph in 4.8 seconds. You also get an exclusive sport-tuned air suspension with adaptive stabilizer bars, 21-inch wheels and the full AMG styling styling treatment. The standard all-wheel drive system and seven-speed automatic transmission are shared with the rest of the GL-Class. Towing capacity reaches 7,600 pounds.
Nearly every GL-Class option is standard on the 63 AMG. That means you get a full complement of safety technology like adaptive cruise control and various advance warning systems, plus an automated parallel parking system. Interiors receive heated and cooled cupholders, your choice of wood trims, and a special "designo" leather seating package with a heated second row. Front seats feature ventilation and massage functions. Other perks of note include a navigation system, a panoramic sunroof and a 13-speaker Bang & Olufsen sound system with a 6-CD changer and SD card reader.
Given this indulgent level of equipment, options are few. The only major items to consider are a rear-seat entertainment system, a power-sliding second row and a 14-speaker Bang & Olufsen surround-sound system that's only available on the 63 AMG.
CarsDirect Tip
The GL63 AMG covers all the bases and then some with its standard equipment. Rest assured that all the latest safety and convenience technology Mercedes can muster is included in the base price. That said, the power-sliding second row makes accessing the third row a no-hassle activity. It's a very worth addition if you intend to carry people in the back on a regular basis.
Choose your Mercedes-Benz GL63 AMG »