After a year off, the full-size S600 sedan returns on the current S-Class flatform. It's one of a handful of luxury cars equipped with a V12 engine, and a turbocharged one at that.
What's New for 2015
The S600 is a new addition to the latest S-Class generation, which debuted last year.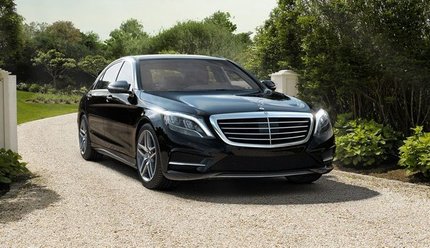 Choosing Your Mercedes-Benz S600
Most Mercedes-Benz lineups increase in engine size, standard features and price until they reach a range-topping AMG model. But that's not quite how the S-Class works. It's a $70,000 step up from the S550 -- as much car as most luxury buyers would want -- to the $166,900 S600, which leapfrogs right past the $141,450 S63 AMG in price, if not pecking order. The buyer of an S600 can expect a luxury-oriented super-sedan.
The S600 gets its name from the 6-liter turbocharged V12 that lurks under hood. With 523 horsepower on tap, expected to go from zero to 60 mph in about 4.5 seconds. All models carry a seven-speed automatic transmission, and all-wheel drive is available. The adjustable air suspension is aided by a featured called Magic Body Control, which detects upcoming road imperfections and adjusts the suspension accordingly.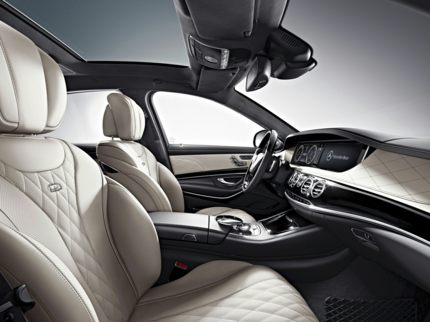 Beyond the usual wood and leather choices, there are very few decisions to make. The S600 comes standard with all nearly available S-Class and convenience feature. That means it's brimming with things you never knew you needed like a 24-speajer Burmester, 3-D surround-sound system, rear seatbelt airbags, ventilated front seats with six massage programs, a cabin fragrance atomizer, and adaptive cruise control with automatic braking and accelerating.
The brief option list includes a refrigerated compartment concealed in the rear seatback, a heated windshield, a split-view dash display and a rear center console with foldout tray tables.
CarsDirect Tip
Obviously, the S600 is designed to deliver everything a luxury can without asking the buyer to fuss over options. The extra rear-seat amenities are nice, but they only make sense if your S600 is going to be chauffeuring rock stars and bankers. Most buyers need only pick a cabin fragrance and enjoy.
Choose your Mercedes-Benz S600 »