The Nissan Juke has always been hard to categorize, which probably works to its advantage. Is it a tallish hatchback or mini crossover? Nissans calls it a sport cross, which doesn't help matters much. Whatever the case, the Juke offers a lot of looks and surprisingly feisty performance for its price.
What's New for 2015
The Juke receives new front and rear fascias along with revised exterior lighting and color schemes. Several previously optional features are now standard.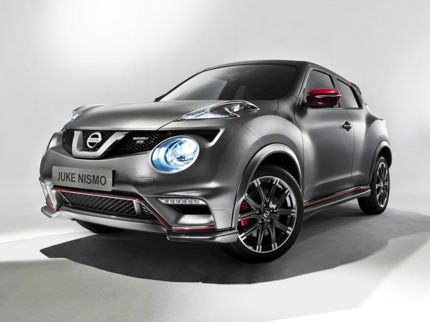 Choosing Your Nissan Juke
The Juke may not hold as much as other small hatchbacks, but it certainly delivers in the performance department. You get a turbocharged 1.6-liter four-cylinder engine with 188 horsepower, a sport-tuned suspension and the option of all-wheel drive. A continuously variable automatic transmission (CVT) is used on most models (and is required with all-wheel drive), and a six-speed manual is available on select trims. The standard Juke is impressively quick for its class; zero to 60 mph happens in about 7.3 seconds, and yet you still get 29 mpg in combined driving.
As before, the Juke is available in four trim levels: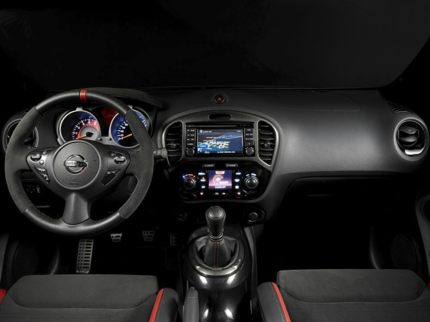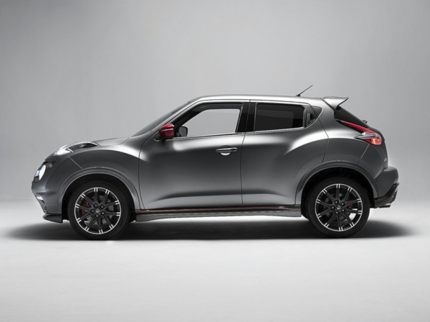 New this year is the Juke Color Studio, which allows buyers to select various interior and exterior color packs for a highly customized look.
CarsDirect Tip
Both the S and SV provide a fine balance of affordability and features, although we'd go for the SV since its upgrades don't cost much. The SL is for buyers with a taste for luxury, while the NIsmo models appeal to those who want all the performance they can get from the Juke.