The Versa was once available as a sedan or hatchback, but the five-door hatchback has since become its own, standalone model called the Versa Note. The Versa received a full redesign in 2013, giving it a look that will help it better compete against its sharp-looking rivals.
What's New for 2015
For 2015, the Versa receives an updated look that puts it more in line with the rest of Nissan's lineup. Imagining a resized Sentra gives you a good idea of what to expect from this subcompact. The 2015 Versa also receives modern amenities, like Bluetooth, to make it more appealing tech-focused young buyers.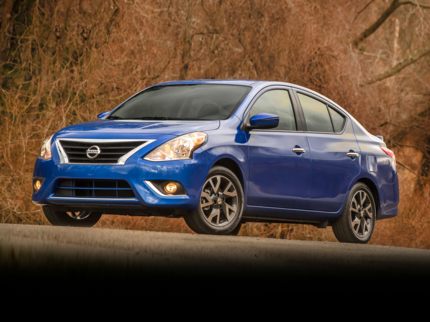 Choosing Your Versa
As a subcompact car, the Versa ranges from relatively stripped down to loaded up with plenty of bells and whistles for its class. Despite all of these choices, the small sedan only has one engine available, a 1.6-liter four-cylinder that produces 109 horsepower and 107 pound-feet of torque.
There is one drivetrain option, as buyers can choose from three transmissions, but these options are restricted to certain trim levels. The only version available with the five-speed manual or the four-speed automatic is the base S trim, whereas the Xtronic continuously variable transmission (CVT) is standard on all of the upper trims. CVTs are not the greatest in terms of driving enjoyment, but it helps the subcompact get 31 mpg city and 40 mpg highway to the five-speed manual's 27 mpg city and 36 mpg highway.
The 2015 Versa is available in four trim levels: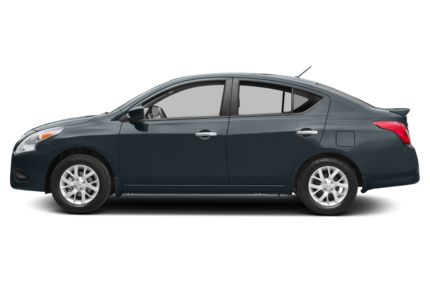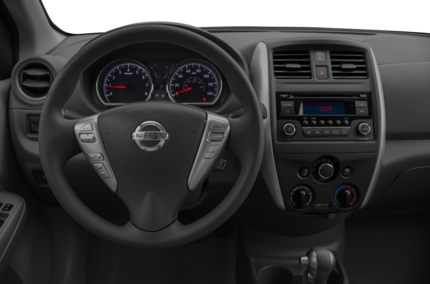 CarsDirect Tip
The $11,990 starting price may seem intriguing, but the extra features you get with the slightly more upscale S Plus trim level are the better bargain. This is compounded by the extra 6 mpg highway and 4 mpg city that the Xtronic CVT helps the S Plus get over the manual-equipped Versa S.