Our Take: 2016 Cadillac CTS-V
The Cadillac CTS is a great luxury car, and it has gotten even better with its recent redesign. To push the model even further, Caddy has released the 2016 CTS-V, which has the heart of a Corvette and the class one would expect from Cadillac.
Pricing and Equipment
A full-size luxury performance sedan doesn't come cheaply, and Cadillac proves this with an $83,995 base price for the 2016 CTS-V. This MSRP includes a slew of standard features, however, that should satisfy both luxury-car lovers and gearheads. These features include:
19-inch aluminum wheels
Functional aerodynamics
HID headlights
Adaptive remote start
Heated Recaro performance seats
For buyers looking for a little more from the CTS-V, there are several optional packages that kick it up a notch. These include the Luxury Package ($1,600), the Advanced Security Package ($595), and the Carbon Fiber Package ($5,500).
Performance Pros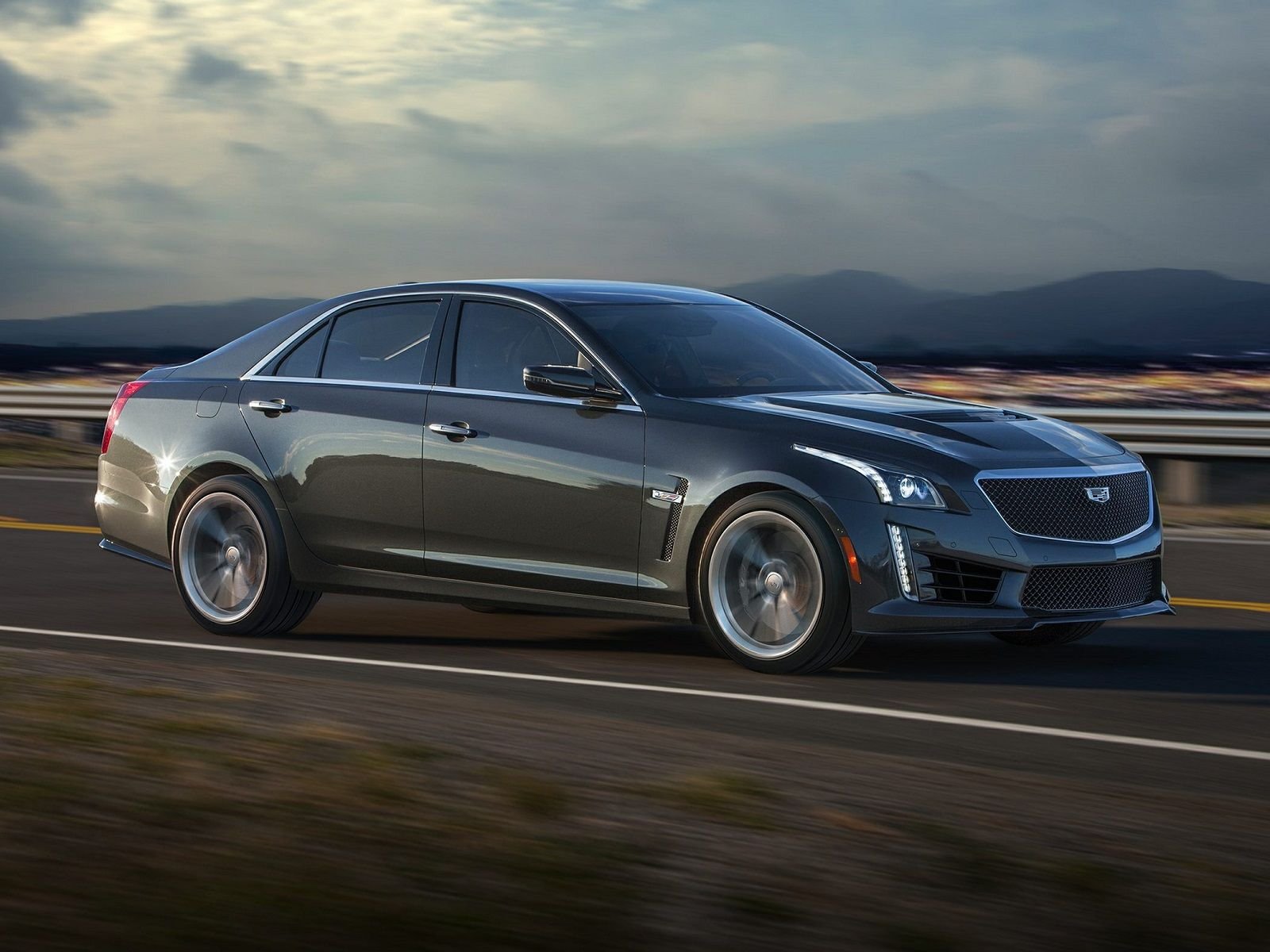 What's not to like? We could simply toss a dart at the performance specs of a CTS-V and find something we love. Some highlights include:
A Corvette Z06-sourced 6.2-liter V8 with 640 horsepower.
Astonishing acceleration with 60 mpg arriving in just 3.7 seconds.
Advanced automatic transmission that outperforms many dual-clutch units
Suspension is stiff when you need it and forgiving when you don't.
Performance Cons
While the automatic transmission in the CTS-V is amazing, we still find ourselves missing the visceral feeling of slamming through the gears. We'd love a manual option.
Fuel economy isn't great, but if that's your priority you're looking at the wrong car.
Interior Pros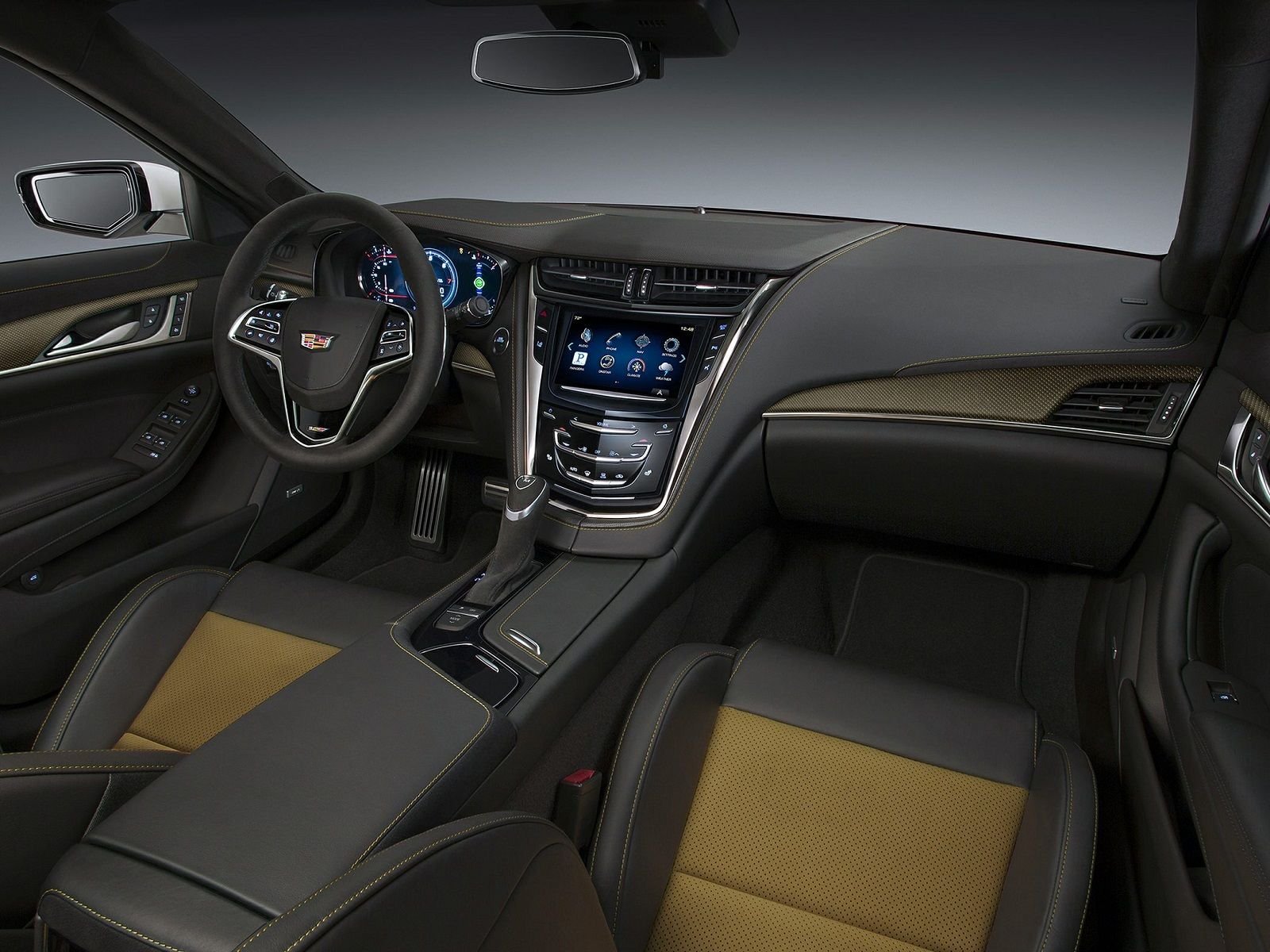 There are plenty of features to keep you and your lucky passengers comfortable and engaged. What's more, the combination of luxury and sports amenities in the CTS-V is nearly perfect.
The driver-oriented cabin makes you feel like you're in your own little cockpit.
Seats are grippy yet still comfortable.
Interior Cons
While the interior is superb, generally speaking, there are some imperfect details:
The busy center stack is busy, and Cadillac's CUE system continues to throw us into fits of rage.
Rear seat headroom is iffy.
The use of gooseneck hinges in the trunk limits useable space.
The Most Pleasant Surprise
Often, performance versions of cars like the CTS end up tossing out the luxury and going for all-out performance. Fortunately, Cadillac found a great balance between the two that leaves us very satisfied.
The Least Pleasant Surprise
The interior is great, but there are some things we could live without. The biggest flaw is that fussy center stack design with a lack of traditional knobs that makes the interface clunky.
The Bottom Line
Despite a few flaws here and there, the Cadillac CTS-V is a great option for buyers looking for a performance luxury sedan. It delivers insane performance and class at a competitive price for the segment.
Buying With CarsDirect
We have partnered with trusted dealers in your area to give you a great price on the new Cadillac CTS-V.
This is how it works:
We connect you to the Internet Department at a Trusted Dealership.
Use the CarsDirect Target Price as a tool in your negotiation.
The dealer will help you with financing or leasing, as well as trade-in options.