Our Take: 2016 Jaguar XF
Jaguar has totally redesigned its XF luxury sedan, again positioning it between the midsize XE and the full-size flagship XJ. Rather than four-cylinder and V8 engines, two versions of a supercharged V6 provide the power. Weight has dropped significantly, courtesy of new aluminum-intensive construction.
Pricing and Equipment
Starting at $52,895 (including $995 destination charge), the 2016 XF comes with either a 340- or 380-horsepower V6 engine and an eight-speed automatic transmission with paddle shifters. Premium, Prestige, and R Sport trim levels are available, with standard rear-wheel drive or available all-wheel drive.
Standard XF Premium equipment includes:
Xenon automatic headlights
Meridian 380-watt, 11-speaker audio
40/20/40 split folding rear seat
Rearview camera
Dual-zone climate control
Power-adjustable steering column
18-inch alloy wheels
Performance Pros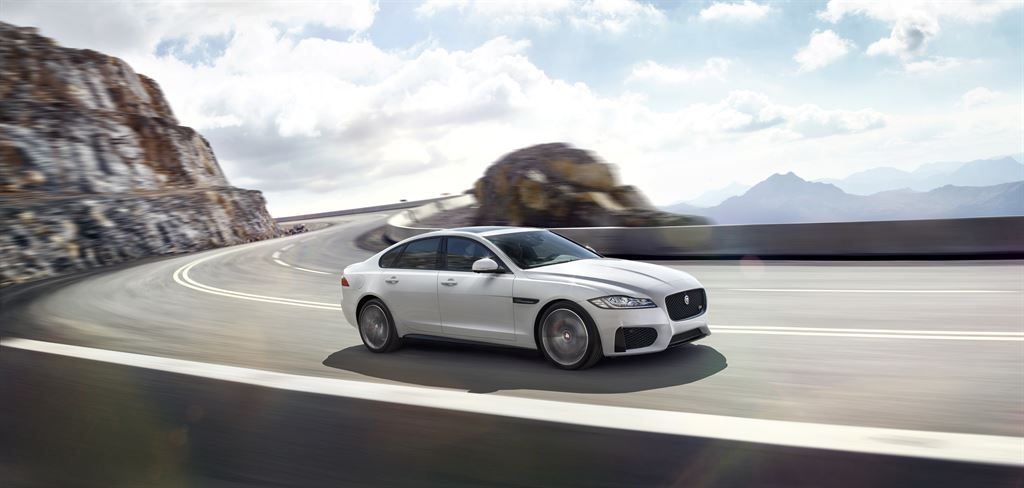 All-wheel drive availability. Rear-drive is standard but AWD gives the XF a more secure feeling in inclement weather, when slippery pavement can spell trouble for a powerful machine propelled only by the back wheels.
Energetic acceleration from supercharged V6 engines, driving an automatic transmission that delivers smooth, practically flawless shifts. A diesel engine is expected later, promising both performance and laudable fuel economy. Gas engines are pretty thrifty, too, with an EPA estimate for the rear-drive XF of 22 mpg in city driving and 30 mpg on the highway.
Jaguar claims perfectly balanced 50/50 weight distribution, which translates to neatly controlled, nimble handling and a confident, reassuring driving experience. Softer tuning than some competitors assures a smooth ride, too.
Performance Cons
Finding flaws in the performance of a modern-day Jaguar is like searching for gold in a massive mountain of random rocks. The best you can do is pick out one or two relatively minor issues, none of which is likely to influence a determined Jaguar buyer.
Supercharger whine. Few Jaguar fans are ever going to complain about noise or vibration from the engine, especially the kind that practically signals you're savoring the elegant character of a British powertrain.
All-wheel drive models may yield more body lean in curves than some rivals, but the difference is more likely to be noticed on a racetrack than on regular roads.
Interior Pros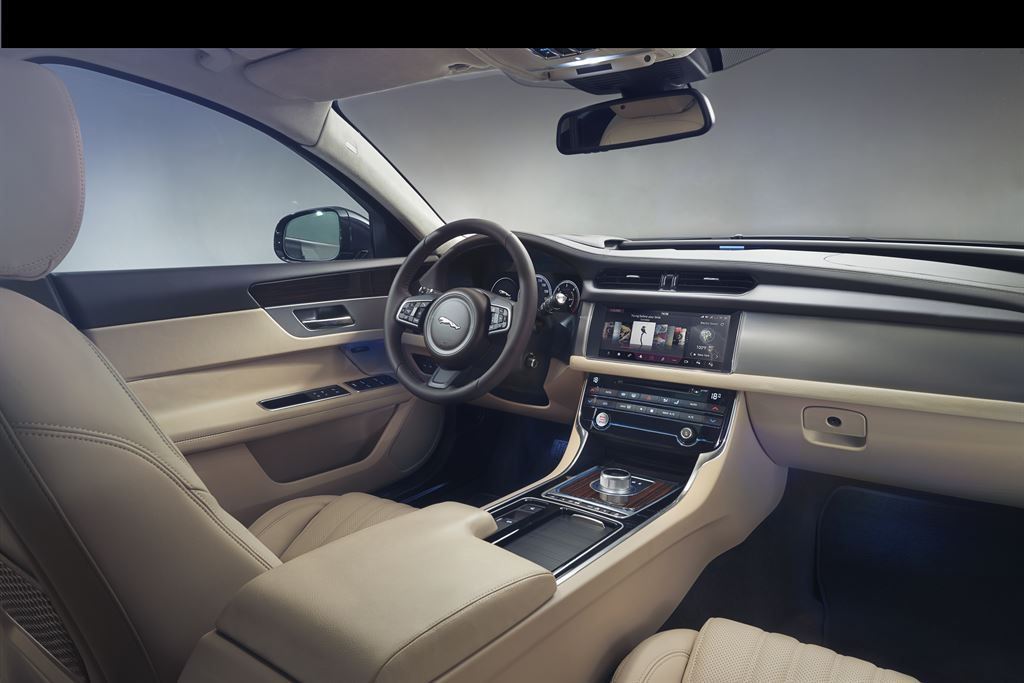 Greater interior space in this new generation, along with the switch to lightweight aluminum construction.
Vastly improved rear-seat space, turning the XF into a true four-passenger sedan, no longer burdened by the cramped back seat of its predecessor and suitable for adults all-around.
Jaguar has reined in the flamboyant touches of the 2009-15 XF, turning instead to a dashboard layout focused on modern touchscreens -- which are considerably better than the screens in the first generation.
Interior Cons
Just like the Performance issues noted above, the XF interior fails to reveal much in the way of trouble spots, beyond trivial nits to pick.
Some versions shun conventional instruments, in favor of an electronic display atop the steering wheel. Traditionalists might prefer real, older-type gauges.
Rotary gear selector. Yes, plenty of people give a virtual high-five to the gear-selector knob, which rises up from the central console. Malcontents (you know who you are, and I'm one) saw nothing wrong with the old-fashioned shift lever.
The Most Pleasant Surprise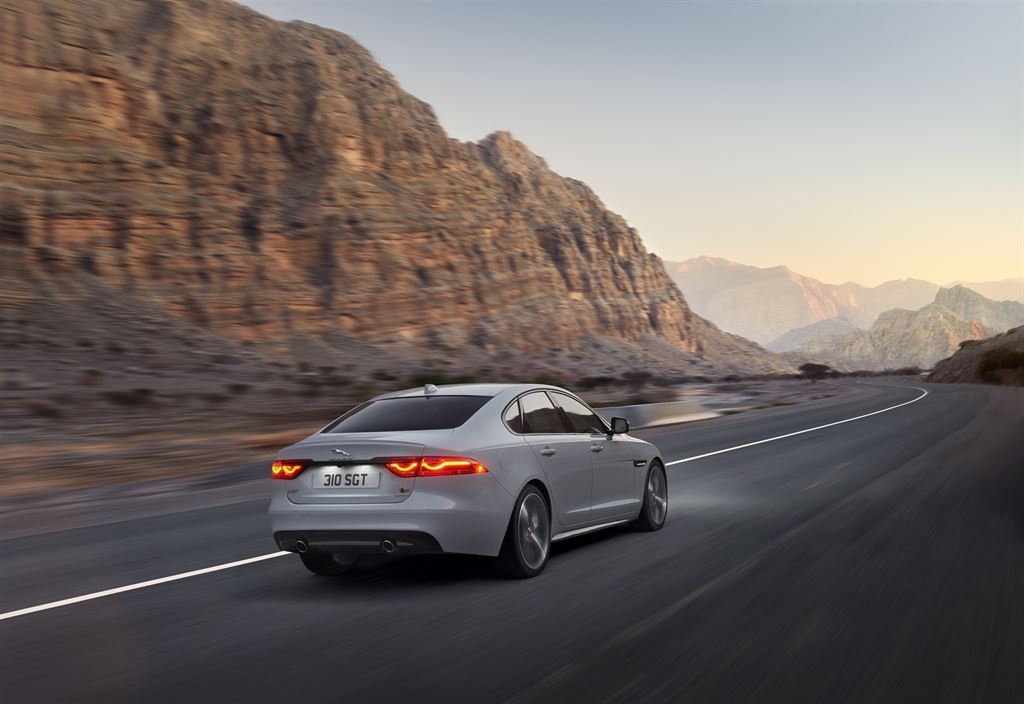 Like its predecessor, the latest XF manages to distill the unabashed elegance and character of the bigger, familiar XJ sedan down to a four-door of more modest dimensions. Even better, a selection of advanced safety technology is available, including surround-view cameras, adaptive cruise control, blind-spot monitoring, parking assist, and autonomous braking
The Least Pleasant Surprise
This is a toughie, so we'll look into the future rather than the present. Even marques that have been known for decades as cars with character are losing their traditional identities. Even if the XF still maintains a welcome chunk of its traditional British personality, in this era of touchscreens and tech, rapid movement away from the past is inevitable. So, we have to wonder how far afield the next Jaguar will go.
The Bottom Line
We Jaguar fans generally have kind words to say about nearly any product that hails from the factory in Coventry. In the case of the XF, those words are objectively accurate. It's a Jaguar. Case closed.
Buying With CarsDirect
We have partnered with trusted dealers in your area to give you a great price on the new Jaguar XF.
This is how it works:
We connect you to the Internet Department at a Trusted Dealership.
Use the CarsDirect Target Price as a tool in your negotiation.
The dealer will help you with financing or leasing, as well as trade-in options.