The Mazda3 is a key part of Mazda's identity as a maker of cars that are as enjoyable to drive as they are practical to use and pleasant to own. In a market glutted with competent but soulless compacts, the Mazda3's style and moves make it a clear winner.
What's New for 2016
The SV trim level has been dropped; to compensate, pricing for the Sport has been cut by $600. A rearview camera is now standard on all Mazda3s and new option packages are available on the i Sport and Touring lines.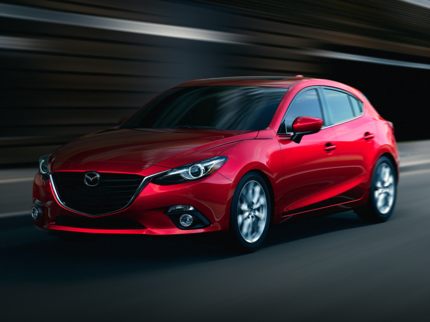 Choosing Your Mazda Mazda3
The Mazda3 is a compact front-drive sedan or hatchback powered by a four-cylinder engine, but the goodness lies in the details behind that description. Those compact dimensions contain, respectively, one of the most attractive sedans and one of the most intriguingly proportioned hatchbacks on the market. That four-cylinder engine is among the most advanced currently available; Mazda's SkyActiv technology mixes excellent fuel economy with respectable output and a wonderfully eager attitude. And while other manufacturers pursue the blandest possible suspension tuning, Mazda prioritizes responsiveness and feel while still retaining plenty of civility and good manners.
Quick notes to help organize a lengthy trim-level matrix:
A Mazda3 i is powered by the 155-horsepower 2-liter motor, an s by the 184-horsepower 2.5-liter.
EPA mileage estimates are 29 mpg (manual) or 30 mpg (auto) city/41 mpg highway (either) for the i and 25 mpg/37 mpg (manual) or 28 mpg/39 mpg (automatic) for the s.
The five-door in any level is $700 more than its four-door equivalent.
An automatic transmission is a $1050 option on any trim level across the range except for the s Touring, where it is standard.
Delivery adds $820 to the MSRP shown ($865 if you live in Alaska).
The Mazda3 lineup includes five trim levels split between the i and s versions. Quoted MSRPs are for the sedan with manual transmission except for the auto-only s Touring.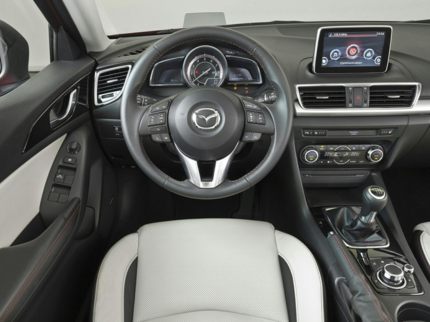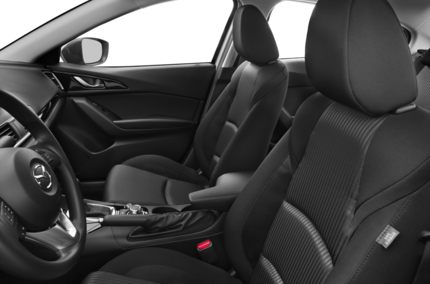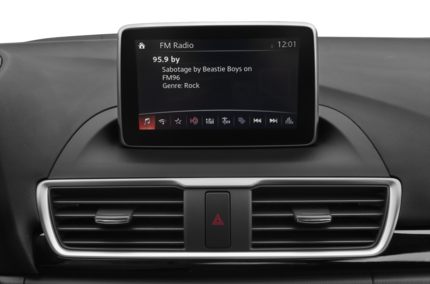 As is for the Mazdas, the list of available options is short. Individual trim levels often have individual packages:
The Preferred Equipment Package for the i Sport includes alloy wheels and blind-spot monitors and some upgraded trim
The Popular Equipment Package for the i Touring features dual-zone climate control and the upgraded sound system.
The Technology Package for the s Grand Touring adds the i-ELOOP capacitor-based regenerative braking system, radar cruise control and forward obstruction sensing, and a lane-departure warning system.
An Appearance Package, which fastens several aerodynamically-influenced trim pieces around the bodywork is available across the board, as are rear parking sensors.
CarsDirect Tip
Make a list of your preferred features and match it to the appropriate trim level, then choose a color. You can't go wrong here.
Get your price on a Mazda Mazda3 »