Is the Juke a mini-sized crossover? Or is it a rather tall hatchback? Ever since its debut for 2011, this distinctive compact people-carrier has been tough to categorize. Nissan dubbed it a "sport cross," which doesn't exactly clarify the quandary.
Whatever it's called, the Juke stands apart in the defiant good-looks department, while delivering surprisingly feisty performance -- especially considering its price. This segment has been growing lately, with new entrants like the Honda HR-V and Mazda CX-3.
What's New for 2016
Largely a carryover for 2016, the Juke sees only minor updates related to personalization and technical integration. New Siri Eyes Free provides turn-by-turn directions when using a compatible Apple device. The optional Personal Package comes in Black or Yellow Stinger, featuring a distinctive yellow center console, plus yellow interior stitching and seat inserts.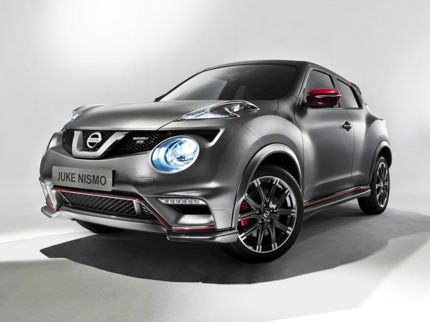 Choosing Your Nissan Juke
the Juke one of the more distinctive small vehicles on sale. Hidden rear door handles help, too. Inside, the center console was inspired by a motorcycle's fuel tank. Jukes also get a sport-tuned suspension.
Even though a Juke might not hold as much cargo as other small hatchbacks, it definitely delivers the goods in performance. A turbocharged 1.6-liter four-cylinder engine with direct injection makes 188 horsepower and 177 pound-feet of torque.
Most models use a continuously variable transmission (CVT), which works like an automatic. The gearless, belt-operated CVT has a D-Step sport mode that provides simulated shifts like a conventional automatic. Some trim levels can have a six-speed manual gearbox as an option.
Front-wheel drive is standard, but all-wheel drive is an option. The standard Juke is impressively quick for its class, capable of accelerating to 60 mph in about 7.3 seconds. According to the EPA, fuel economy with the CVT is estimated at 28 mpg in city driving and 32 mpg on the highway (26/31 mpg with all-wheel drive). With manual shift, the front-drive estimate is 28 mpg city/34 mpg highway.
The Nismo (or NISMO) version gets the same engine as other Jukes; but the Nismo RS, aimed at enthusiasts, gets a more potent rendition that makes 215 horsepower and 210 pound-feet of torque. (With CVT, output is 211 hp and 184 pound-feet.)
The Juke is available in five trim levels: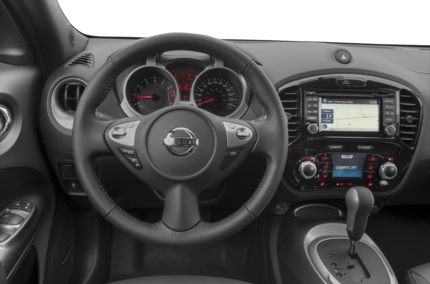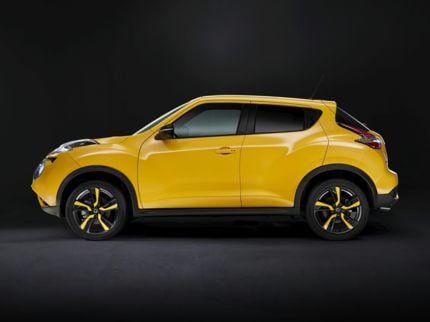 The Juke Color Studio lets buyers select various interior and exterior color packs for a highly customized appearance.
CarsDirect Tip
Both the S and SV trim levels provide a fine balance of affordability and standard features. We'd pick the SV, since its upgrades add only $2,050 to the price. The SL is for buyers with a more emphatic taste for luxury amenities. Nismo models appeal to enthusiasts who crave all the performance that can be extracted from a Juke -- especially the RS.
Get your price on a Nissan Juke »
Read our review on the Nissan Juke »