Volkswagen's Jetta was repositioned a few years ago to compete more directly with other economical compacts. That meant a lower price, simplified equipment choices, and greater emphasis on fuel efficiency. Despite its roomy interior and grown-up looks, the Jetta remains the most affordable route to putting a new VW in your garage.
What's New for 2016
Last year's base engine has been replaced by a more powerful turbocharged unit. The dash receives a new touchscreen interface, and more safety tech features are available.
Choosing Your Volkswagen Jetta
The current Jetta is known for its generous interior dimensions. Passenger and trunk space come close to midsize levels, and so does the new base engine. The 1.4-liter turbocharged four-cylinder puts out 150 horsepower and delivers up to 33 mpg in combined city and highway driving. As before, you can upgrade to a 1.8-liter turbo with 170 horsepower. Both engine come standard with a five-speed manual transmission, and a six-speed automatic is optional.
At the top of the engine roster is a 2-liter turbocharged four-cylinder that achieves 210 horsepower. The 2-liter can be paired with a six-speed manual transmission or a six-speed automated manual.
Trim levels correspond to engine size: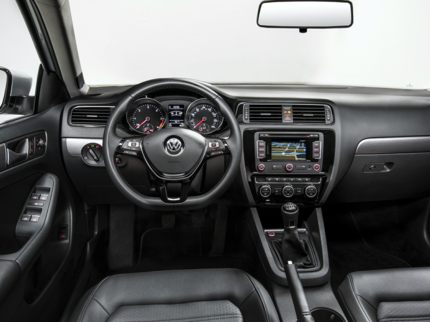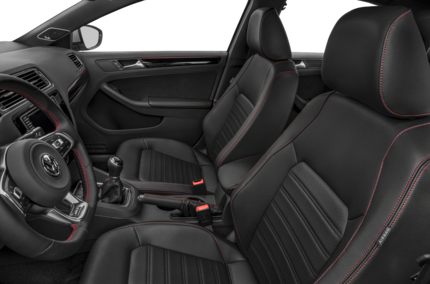 CarsDirect Tip
The entry-level S is clearly a better deal this year thanks to the installation of the 1.4-liter turbo. That said, most buyers will still be more comfortable with the SE, which feels like a complete car.
Get your price on a Volkswagen Jetta »
Read our review on the Volkswagen Jetta »