Just when you think the Ford Explorer couldn't get any better, the 2017 models drop to change your mind. With some minor updates from the previous year, the Explorer remains a top competitor.
What's New for 2017
The 2016 Ford Explorer was tremendously upgraded from all the previous years, which left little room for the 2017 to be modified. The 2017 offers an all-new Sport Appearance Package, which features a darker grille, 20-inch wheels, and black roof racks to go with it. However, the bigger upgrade lies in the interior, and that is the new SYNC 3 interface, which simplifies the system for the user.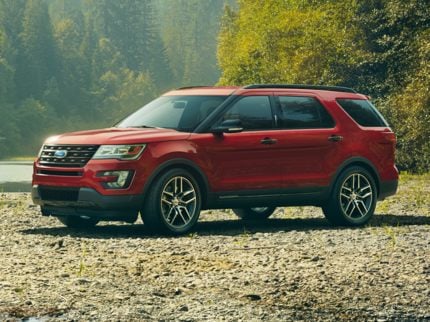 Choosing Your Ford Explorer
The standard engine on the 2017 Explorer is a V6 3.5-liter, which is featured in two models: the Base model and the XLT model. If you use your Ford for basic daily-driving tasks, the 290 horsepower, 255 pound-feet of torque will do the job with ease. The six-speed transmission helps with the fuel economy, giving an average of 17 mpg on the streets, and 24 mpg on a nice highway cruise.
The 2017 Ford Explorer offers two additional engine options:
2.3-liter EcoBoost V4 engine, which is the home for 280 horses, and a 310 pound-feet of torque. This is a rather impressive torque for a four cylinder engine. This engine uses roughly 19 mpg in the city, and 28 mpg on the highway. However, if you choose the AWD option, expect 18 mpg city and 26 mpg highway.

3.5-liter twin-turbo EcoBoost, which produces 365 horsepower and 350 pound-feet of torque; this is enough to tow most things you can think of. This engine can only be owned if you get the Sport model or the Platinum model. This strong engine is expected to use 16 mpg in the city, and 22 mpg on the open highway.
The Ford Explorer offers five levels of trim: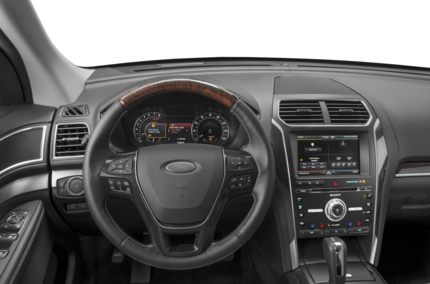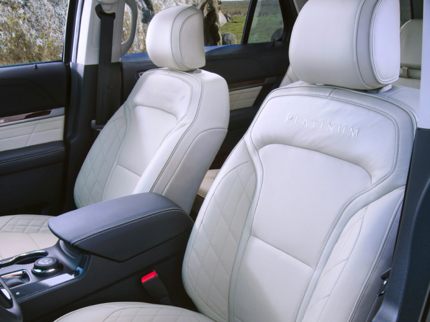 CarsDirect Tip
The 2016 featured a major make-over, which transferred onto the 2017 Explorer. Since the big 2017 upgrade is the easy to use SYNC 3 interface, it's recommended for buyers to experience that, which is only featured in the Limited model and above.