Hyundai's likable compact takes on midsize airs this year with grown-up styling and more polish inside. To go with its new personality, the Elantra now offers an array of safety technology that's unsurpassed in this class.
What's New for 2017
The Elantra has been completed redesigned.
Choosing Your Hyundai Elantra
Although the Elantra is the same size as before, Hyundai has managed to carve out more space for backseat passengers. The interior itself bears a strong resemblance to the larger Sonata, and controls are easier to use this time around.
Most versions of the front-drive Elantra carry a new 2-liter four-cylinder engine with 147 horsepower, matched to a six-speed manual or six-speed automatic transmission. Buyers concerned with efficiency can opt for a 1.4-liter turbocharged four-cylinder that produces 128 horsepower and yields 35 mpg in combined driving, 2–3 mpg more than the 2-liter with automatic. The 1.4-liter gets its own transmission, a seven-speed automated manual.
The Elantra is offered in SE, Eco, and Limited trim levels this year: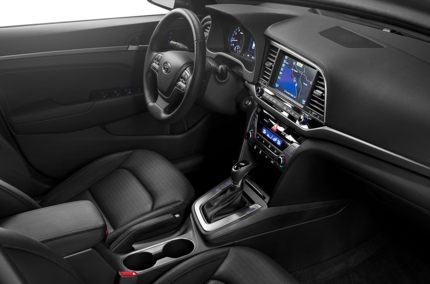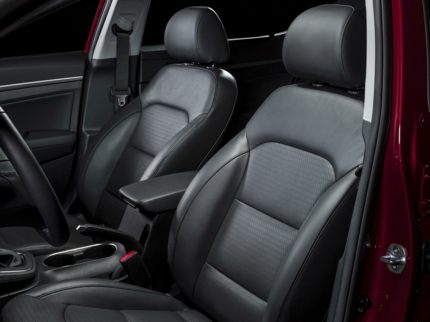 CarsDirect Tip
Unless you're in the mood for very basic transportation, we would avoid the SE's manual transmission, which does nothing for efficiency and limits options to nil. Of course, the Limited is the only way to go if you want to take advantage of all of the new safety technology available this year.
Get your price on a Hyundai Elantra »
Read our review on the Hyundai Elantra »