Mercedes-Benz's biggest SUV, the GLS-Class, is the high-riding equivalent to its flagship S-Class sedan, boasting the most lavish interior and technology, but in a far more versatile seven-seat format. Prices are lofty, but if you want the biggest, most passenger-friendly Mercedes, the GLS-Class is the only way to fly.
What's New for 2017
Formerly called the GL-Class, Mercedes-Benz revamped its largest SUV and rechristened it the GLS-Class for 2017, introducing a new exterior, a nine-speed automatic transmission for non-AMG models, and a range of style and trim additions.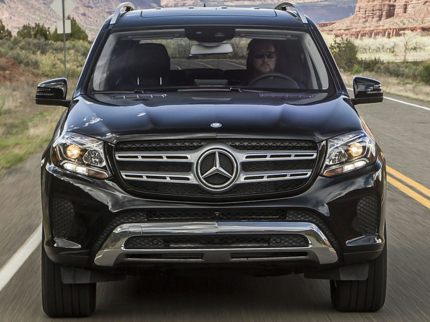 Choosing Your Mercedes-Benz GLS-Class
The GLS-Class challenges a wide range of luxury competitors, from the Land Rover Range Rover to the Cadillac Escalade to the upcoming Lincoln Navigator. That means it needs ample luxury fittings. Mercedes' beautiful Designo treatments arrive as paint colors and leather upholstery.
That said, the GLS-Class is technically a facelift of the old GL-Class, which debuted way back in 2012. Its interior hasn't received the same loving care as Mercedes' more recent full redesigns, so don't count on absurd levels of screen real estate or the same kind of material quality as an S-Class.
It's also lacking some advanced active safety features, including the latest in Mercedes' push for autonomous driving. While it has lane keeping assist, it isn't the company's most advanced version, simply warning the driver rather than taking actual action. It's also missing Mercedes' trick Active Lane Change Assist, which relies on the semi-autonomous systems to execute driver-commanded lane changes. Keep the absence of these advanced safety systems in mind when cross-shopping the GLS with its rivals.